Candidates Make Their Case to Students at Town Hall Forums
February 6, 2020
Four presidential candidates fielded questions from Saint Anselm College students in the Dana Center as the first of two nights of CNN town halls kicked off on Wednesday, Feb. 5.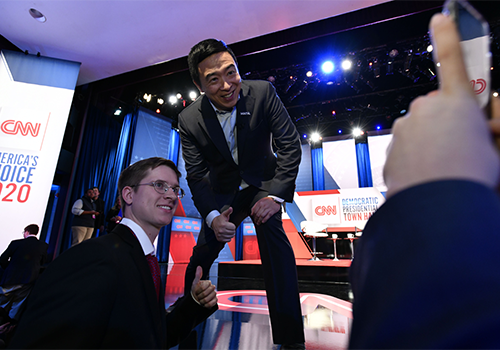 Vice President Joe Biden, Sen,. Elizabeth Warren and businessmen Andrew Yang and Tom Steyer each had an hour with a moderator taking questions from the audience of approximately 380 people. Four other candidates, Sen. Bernie Sanders, Mayor Peter Buttigieg, Sen. Amy Klobuchar and Gov. Deval Patrick appeared Thursday, Feb. 6.
The CNN town hall forums were the kickoff to week where national political and media teams arrived at Saint Anselm in the days leading to New Hampshire's first-in-the-nation primary.
Dr. Joseph A. Favazza, president of the college, welcomed the crowd to the nationally televised event, pointing out that the college has been holding presidential debates since 1984 and has hosted every president since 1960.
The nonpartisan participation gives students unrivaled access to campaigns and major media outlets. "It is an incredible experience for our students."
The majority in attendance Wednesday were Saint Anselm students, but was open to New Hampshire voters who submitted questions in advance.
Politics major Jenifer Wallitsch '21 asked Warren if it is more difficult for a woman to advance in politics.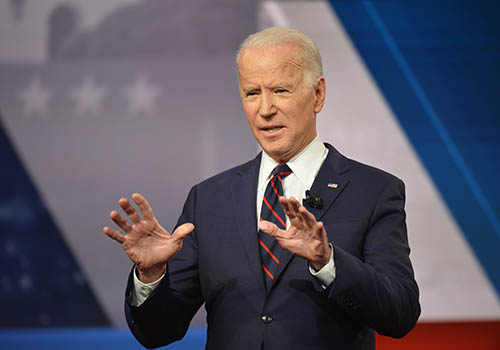 "I believe they think so, but they'd be wrong," Warren said, pointing out that in 1960 there were doubts about a Catholic becoming president and in 2008 there were doubts about an African-American becoming president. "In 2020, we can and should have a woman for president."
Vice President Joe Biden spoke on a range of topics, from international relations to domestic policy, but was questioned about overcoming a lifelong battle with stuttering that was one of the most poignant of the evening.
"It has nothing to do with your intelligence quotient. It has nothing to do with your intellectual makeup," Biden said, adding, "part of it's confidence" and that he has to ""think in terms of not rushing."
Facing a personal challenge helps make people empathetic, Biden said.
"When you show people you've been through something, they realize they can make it," Biden said. "We just have to reach out a little more. We weren't always like this as a nation."
Students brought an energy to the town hall forums, enthusiastically clapping as moderators announced, "we are coming at you live from Saint Anselm College.
Jarrod Solloway '20, a politics major, was thrilled to be in the town hall audience.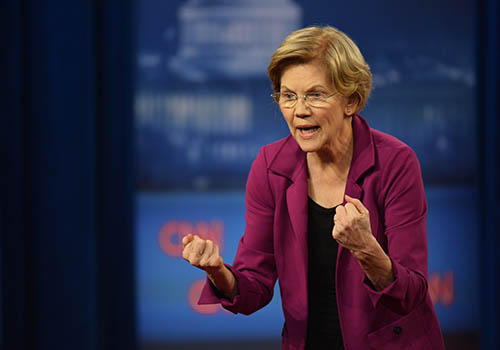 "It's completely different seeing them in person than watching on TV," he said. "You see their poise, you see the way they are. It makes everything so clear."
Anderson Cooper, Chris Cuomo, Don Lemon, Dana Bash took turns moderating each town hall, which lasted an hour each with the eight candidates.
Solloway said it was "an enormous honor" having the town halls on campus. "It is super exciting. There's a buzz in the air."
Related Links