Catholic Volunteer Network Recognizes Saint Anselm as a Top School for Service
April 29, 2020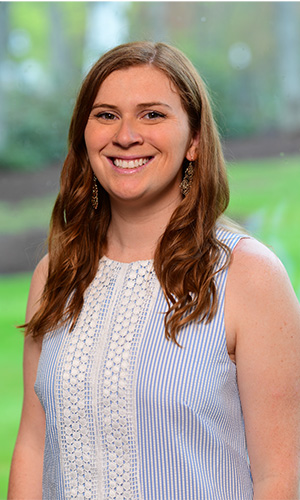 The Catholic Volunteer Network (CVN) has named Saint Anselm College one of the top five schools for service in the New England region on their recent national Top Schools for Service List. 
The recognition highlights colleges and universities who have demonstrated excellence in collaboration with their network and have advocated for post-graduate service among its students. Saint Anselm College has achieved this honor along with Boston College, Stonehill College, Providence College, and College of the Holy Cross. 
"I hear often from recruiters and program directors how well prepared our students are for a year of service because of their ability to recognize the differences between service and social injustice, their clear experience connecting their faith and articulating that through reflection, and their generous hearts to give in whatever capacity is needed," says Campus Minister Joycelin Raho. 
After graduation, 21 members of the class of 2019 began a year of service in August. Raho estimates that in the past 12 years, well over 150 students have spent an extended amount of time in service with a CVN partner. 
After graduation, Kaitlyn Brine '20 has chosen to complete a year of service at Homeboy Industries in Los Angeles, Calif., through the Saint Joseph Worker Program. 
"My decision to do a year of service came from my experiences through Campus Ministry and the Meelia Center [for Community Engagement]," reflects Brine, "At Saint Anselm we have the privilege of being provided opportunities to engage in community and, in doing so, broaden our understanding of society and humanity."
"Those of us on the Hilltop already know that service engagement is a huge part of what makes us Anselmian, and it feels really good to have a National Network made up of service programs across the globe recognize that about us as well," says Raho. 
This year, during National Volunteer Week April 19 - 25, CVN also celebrated those in Campus Ministry and service-learning offices at colleges across the country for encouraging student engagement in service. 
CVN is a leading membership organization that promotes full-time volunteer service opportunities and includes a community of volunteer program staff members, volunteers and missioners, parishes, religious communities, and colleges and universities. 
The Saint Anselm College Office of Campus Ministry has partnered with CVN for ten years. The organization has helped Saint Anselm students like Megan Miller '19 find post-graduate and summer service programs. The network has also assisted the college in organizing it's post-graduate volunteer fair, held in October. 
Miller is currently in the midst of a year of service with the Amate House, a social justice and leadership development program for young adults. She is placed at the Coalition for Spiritual and Public Leadership (CSPL), doing grassroots faith-based community organizing. Miller, a Peace and Justice and Spanish double major at Saint Anselm, was also involved with the Meelia Center for Community Engagement. 
Other Saint Anselm graduates have gone on to serve at places such as the Salesian Lay Missionaries in Cambodia, So Others Might Eat in Washington D.C., the Jesuit Volunteer Corps Intl. in Belize, the Colorado Vincentian Volunteers, the Chris House in Washington D.C., and through the ACE Program at the University of Notre Dame where students earn a master's in education while teaching in Catholic schools around the country. 
Along with Brine, current Saint Anselm seniors Caitlin Golden and Madi Jones have chosen to serve at Saint Joseph the Worker in Los Angeles and Colorado Vincentian Volunteers, respectively, for the coming year. 
CVN is not the only community to recognize Saint Anselm College's excellence and commitment to its Christian identity. College Factual named Saint Anselm 13th for Best Catholic College nationwide. 
Related News