Chabot-Fletcher Fellowship Awarded to Paul Zayka
August 14, 2019
Chemistry major Paul Zayka, '20 has been selected to receive the 2019 Dr. Marie C. Chabot-Fletcher & Mr. Robert Clayton Fletcher Endowed Research Fellowship Award. This annual award provides an undergraduate with a stipend, on-campus living accommodations, and funds for supplies to support undergraduate summer research.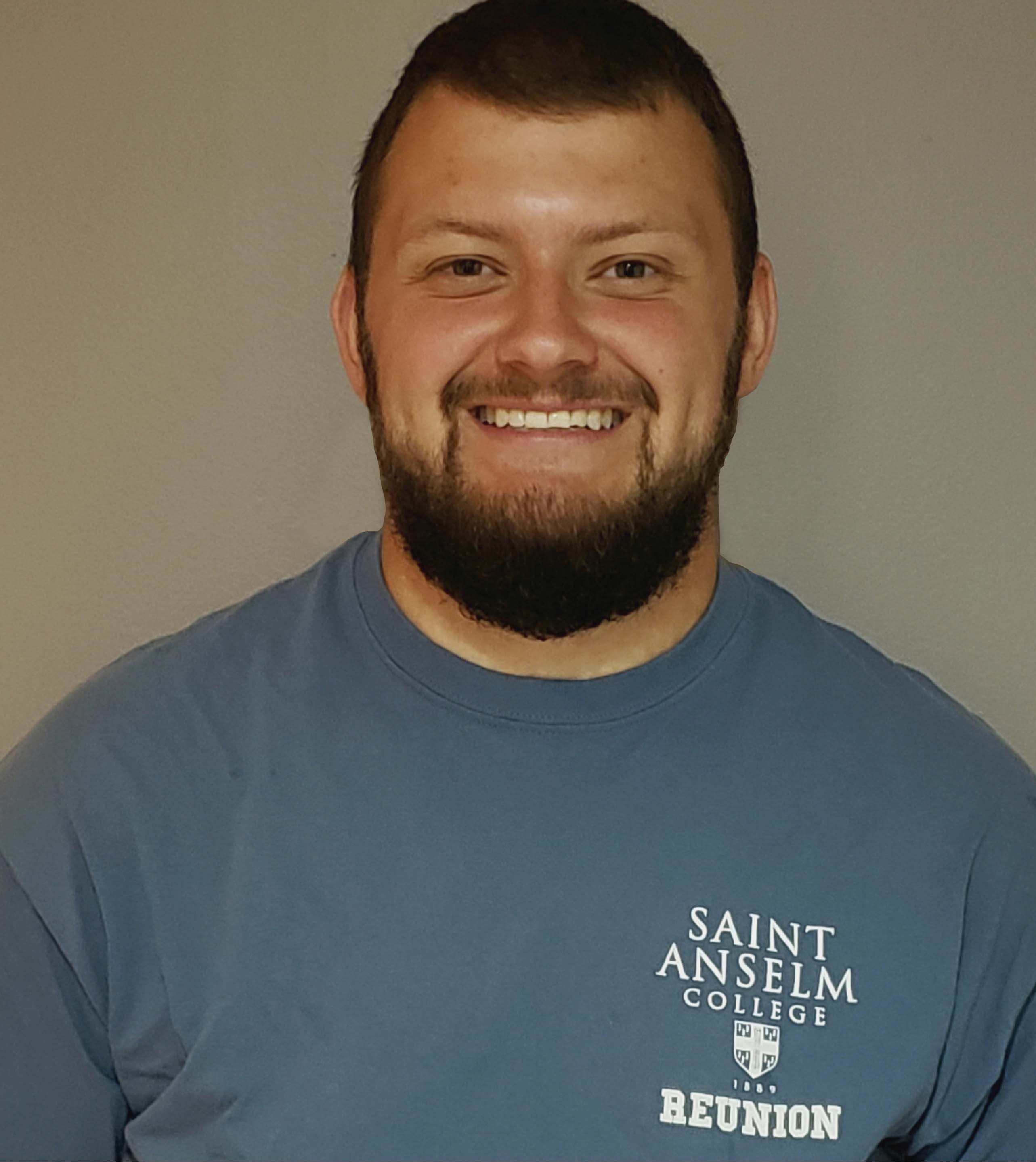 For the past two years, the senior has been working with Professor Matthew Hurley, an Assistant Professor of Chemistry, with his research developing nano-sized materials, called catanionic vesicles, that are designed to deliver medicine to only diseased cells or tissues in the body. The drug delivery systems are intended to increase the efficacy and reduce the side effects of the medicine.  
"Over the summer, Paul was very productive and made significant progress on this project," shared Professor Hurley. "He studied strategies to attach targeting molecules to the surface of vesicles, and also developed methods to test the stability of vesicles and calculate the concentration of vesicles within a sample." 
Zayka presented his work at the 2019 New Hampshire IDeA Network of Biomedical Research Excellence (NH-INBRE) Annual Meeting at the beginning of August, and is now looking towards graduation. 
"The funding I received allowed me to spend this summer focused on research, and will help me as I apply to Ph.D. programs this fall," said Zayka. "I'm thankful to the Dr. Marie C. Chabot-Fletcher & Mr. Robert Clayton Fletcher Research Internship Fund for  giving me this opportunity to gain useful experience and make a contribution to the scientific community."
The Dr. Marie Chabot-Fletcher and Robert C. Fletcher Research Internship Fund was established by alumna and trustee, Marie Chabot-Fletcher, PhD. '81, an independent pharmaceuticals professional. Dr. Chabot-Fletcher has published numerous articles in scientific journals dealing with immunopharmacology and holds multiple patents for the development of pharmaceutical drugs. She is a passionate advocated for the value of undergraduate research. 
Dr. Chabot-Fletcher serves as a trustee of Saint Anselm College and chairs its Academic Affairs Committee.
Related News