99% of the Class of 2018 Employed, in School, Volunteering
May 14, 2019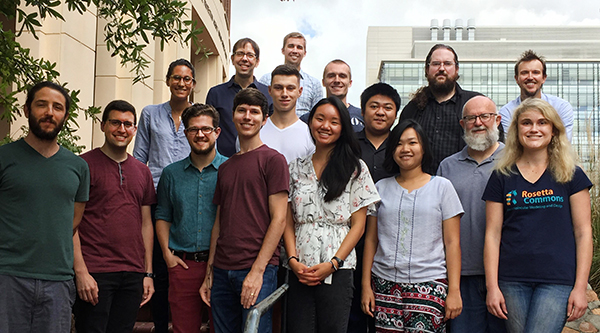 Within six months of graduation, 99% the class of 2018 were employed, continuing their education, or serving others around the globe. These Anselmians left the Hilltop a little under a year ago; some already had confirmed plans, while others were searching for the perfect fit, but all were hopeful for the future.
So what are they doing now? Through their lives and work, they are sharing their Anselmian spirit with the world. More specifically though, some can be found working for Health Magazine, the Cleveland Museum of Art, and UBS; attending classes at the University of North Carolina, Chapel Hill; and serving at the Mercy Volunteer Corps in California.
Amelia McCue is pursuing a Ph.D. in Biophysics at the University of North Carolina, Chapel Hill. The former chemistry major and German minor is assigned to a thesis lab in the department of biochemistry and biophysics, a program that puts her at the forefront of important research. McCue plans to earn her degree in five years and eventually work at a biotech company in drug design. "Saint Anselm College was crucial in allowing me to be here today," says McCue. "My teachers at Saint A's not only were willing to take the time to help me create a competitive application when applying to schools, but also made me excited about science."
Former English major Mae Hunt is doing a year of service with City Year Los Angeles. This non-profit organization integrates AmeriCorps members into under-resourced schools like Thomas Jefferson High School in South Central Los Angeles, where Hunt serves as a mentor and tutor to tenth graders. "It's made me a more aware, educated, and passionate student and citizen," says Hunt. "The days are long and the work is hard, but it has been life changing for me." Mae will be moving to New York City at the end of the summer to pursue a master's degree in Higher Education at Columbia's Teachers College.
After majoring in finance and business with a minor in economics, Andrew Vogl works as a client service associate at Morgan Stanley in Boston, Mass. Vogl helps clients achieve retirement and investment goals, while working internally with investment managers to seek growth opportunities. Vogl describes his position as "dynamic, with few dull moments", but he embraces the fast-paced environment. "I love my job. I wanted a competitive atmosphere and a sense of community and that is what I have found here at Morgan Stanley."
Careers and Employment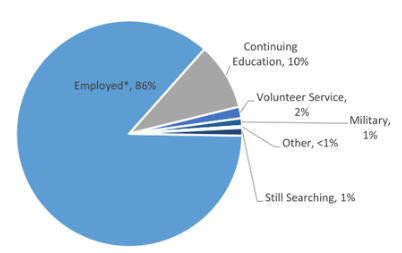 Post-graduate activities find our youngest class of alumni working, serving, and continuing their education in fields ranging from medicine to marketing, and finance to research and counseling.
Of the 229 companies that hired recent Saint Anselm graduates, 38 hired more than one 2018 graduate. Top employers include Brigham & Women's Hospital, Fidelity Investments, Eaton Vance, Tufts Medical Center, Dartmouth Hitchcock Medical Center, and Franciscan Children's Hospital.
Sixty-three percent of working 2018 graduates completed at least one internship prior to graduation. And 100% of the applied physics, biochemistry, Classics, computer science, computer science with math, international relations, environmental science, and great books graduates were employed or pursuing a graduate degree within six months of graduation.
Nursing
The nursing class of 2018 had a 100% pass rate on the National Council Licensure Examination (NCLEX). The national average was 88.29%, and the New Hampshire average was 96.71%. The National Council of State Boards of Nursing, Inc. (NCSBN®) develops and administers the NCLEX, which is used by state Nursing Regulatory Bodies to test entry-level nursing competence of candidates for licensure/registration as Registered Nurses.
Continuing Education
Many graduates in the class of 2018 are also continuing their education at the University of Notre Dame, University of North Carolina, University of Connecticut, Providence College, Western New England School of Law, University of Pennsylvania, and College of Charleston, Rensselaer Polytechnic Institute, and Boston College.
The biology, psychology and English departments had the most graduates pursuing advanced degrees.
Volunteer and Military Service
Several alumni are involved in volunteer service organizations including Franciscan Volunteer Ministry, Lasallian Volunteers, Mercy Volunteer Corp, Peace Corps, and VIDES International.
Four alumni are serving in the Army, Navy, and Army National Guard branches of the US Military.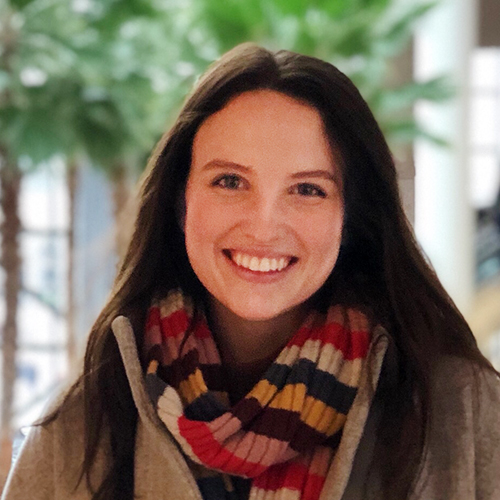 A Sampling of 2018 Graduates:
Hannah Harper, a communication major, is the editorial assistant at Health Magazine.
Shane Earley, an applied physics major, is pursuing a Master of Science in Engineering, Science and Technology Entrepreneurship at the University of Notre Dame.
Catherine Doucette, a fine arts major, is a Curatorial Intern in European Sculpture and Decorative Arts at the Metropolitan Museum of Art in New York City.
Brandon Pratt, a politics major, is the Special Assistant to New Hampshire Governor Christopher T. Sununu.
Erica Hudson, an international relations and French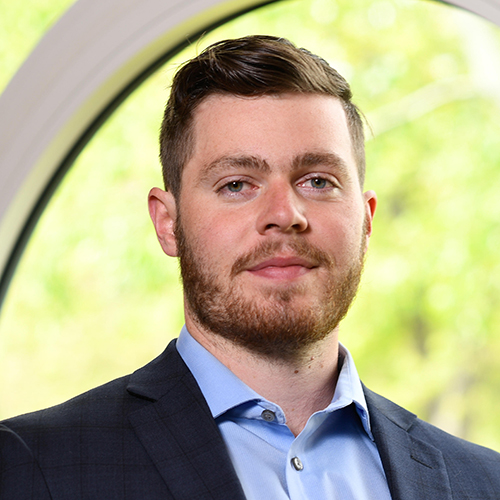 major, is volunteering with VIDES+USA in Geneva, Switzerland.
Zach Higgins, a finance major and economics minor, works at UBS as a Regulatory Reporting Specialist.
Alexa Murphy, a nursing major, is a clinical nurse at Duke University Hospital.
Andrew Shue, a politics major, is serving as a second lieutenant in the U.S. Army.
Ashley Kosikowski, a psychology major, is a Research Assistant at Connecticut Children's Medical Center.
Kyle Forgit, an English major, is volunteering as an English teacher in the Peace Corps in Indonesia.
Kathleen Farrell, an elementary education major, is a 4th grade teacher at Wakefield Public Schools in Wakefield, Mass.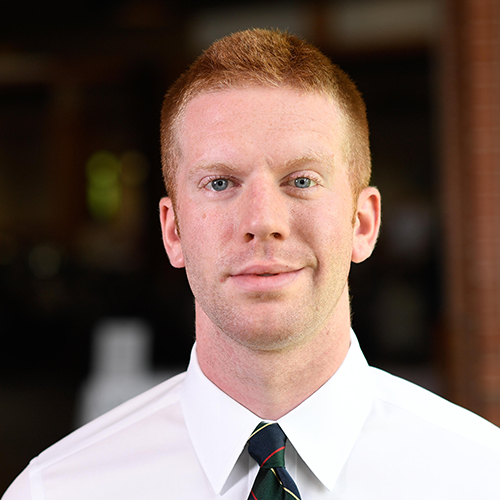 Jared Nichols, a communication major, is a Business Development Associate at STAT, an online publication focused on health, medicine, and scientific discovery produced by Boston Globe Media.
Clare Robbins, a politics major, is the State Scheduler for United States Senator Jeanne Shaheen.
Georgie Rooney, a social work major, is volunteering with the Mercy Volunteer Corps in California.