College Welcomes 10 Trustees
October 30, 2020
The Saint Anselm community thanked 10 outgoing trustees for their years of service to the college and welcomed 10 new board members during the Oct. 16 Board of Trustees meeting.
Dr. Joseph A. Favazza, president of Saint Anselm, noted the college's appreciation for the outgoing Board's "long and fruitful service to our Anselmian community."
The Board led the College's Faith in the Future fundraising campaign, which raised $75 million – $15 million more than the original goal – among other accomplishments. The board focused on fostering the strong curricular and co-curricular experiences at Saint Anselm, and the results of their effort are reflected in recent rankings, including U.S. News and World Report's Best National Liberal Arts Colleges (#102); The Wall Street Journal's Top 100 Liberal Arts Colleges (#94); and several rankings in the Princeton Review, notably Best Campus Food (#12), Student Engagement in the Community (#18), Most Beautiful Campus (20) and Happiest Students (#6).
Last year, the board approved the college's first master's program, a criminal justice 4+1 program with students enrolling this year for graduation in 2022, and the board selected Dr. Favazza as the 11th president of Saint Anselm College.
Outgoing board members included: Denise Askin, Ann Catino, Charles Crowley, Geraldine DeLuca, Msgr. William Fay, Marie Chabot Fletcher, Kevin Gould, Roger Jean, Fr. Benet Phillips and Barry Smith.
The 10 new board members bring "a diversity of experience and a shared interest in the perpetuity of the College," Dr. Favazza said. "We look forward to working closely with our board as we advance the interests of Saint Anselm, with a keen focus on providing a transformational education for our students."
New Trustees include:
Susan M. Connelly, class of 1992: Connelly is Chief Communications and Public Affairs Officer at Darden Restaurants, an American restaurant operator. Darden's brands include Longhorn Steakhouse, The Capital Grille, and Olive Garden. Prior to Darden Restaurants, Connelly gained considerable marketing and communications experience in the public and private sector. In addition to a B.A. in English from Saint Anselm, she holds an MBA from Suffolk University.
Jeannette M. Davila, class of 1983/HD 1999: Davila served as Director of Strategic Partnerships, Mergers, and Acquisitions at the Fedcap Group, a global network of nonprofit agencies dedicated to advancing the economic and social well-being of the impoverished and disadvantaged, based in New York. Prior to Fedcap, Davila was Chief Development Officer at Easter Seals New Hampshire. She was the commencement speaker in 1999, receiving an Honorary Doctorate in Humane Letters, and she received the President's Award in 2011.
Fr. Mathias D. Durette, O.S.B.: Fr. Mathias has been a member of the monastery since in 1987. He has held numerous positions at the college, including in the Business Office and as assistant dean of students. He currently is serving as a campus minister. Before entering the monastery, Fr. Mathias worked for Atex, Inc., a subsidiary of the Eastman Kodak Company. He earned a B.A. in Marketing from New Hampshire College.
Margaret A. (Joseph) Emmons, class of 1975:  Emmons is a nurse practitioner at Dartmouth Hitchcock Medical Center in Lebanon, N.H., where she specializes in cardiovascular medicine. She also serves as an Instructor in Medicine at Dartmouth College and Assistant Professor at UMass Medical School. Three of the couple's four children are Saint Anselm College alumni: Meaghan, class of 2000; Joseph, class of 2004; and Matthew, class of 2007.
Sheila A. Evjy, class of 1974/HD 2019: Evjy is an RN and is retired from Elliot Hospital where she was Vice President of Patient Services. She spent her entire career at Elliot, beginning as a staff nurse in 1969, then nursing supervisor, Chief Nurse Executive, and VP of Patient Services. In addition to her B.S. from Saint Anselm, Sheila holds an M.S.N. from Boston University, and an M.Ed. in Counseling from the University of New Hampshire.
Laurence R. McCarthy, class of 1966: McCarthy has been an operating partner at Ampersand Capital Partners, a middle-market private equity firm, since 2007. He is also president of Scientific Technologies & Solutions, a consulting firm. He holds a Ph.D. in Microbiology from the University of New Hampshire and served on the faculty at Johns Hopkins, the University of North Carolina, and Weill Cornell Medical College. McCarthy has three brothers who are Saint Anselm College alumni: Charles, who is deceased, was in the class of 1960, Robert and Malachy (a former monk), were both members of the class of 1970.
Michael J. Riegel, class of 1992: Since 2019, Riegel has been the president of CloudFactory USA, a company that provides a cloud workforce for machine learning and business data processing. Previously, Mike was Economic Advisor and IT Leader for the U.S. House of Representatives. In addition to a B.A. in economics and politics at Saint Anselm, Riegal earned an M.B.A. at the University of Notre Dame. Riegel's sister Mary Beth (Riegel) Urrutia is also a graduate, in the class of 1997.
Ray A. Rothrock: Since 2014, Rothrock has been chairman and CEO of Redseal Inc. in San Jose, Calif., an enterprise cybersecurity company. He is an active angel investor, primarily in cyber companies. Rothrock holds a B.S. in Nuclear Engineering from Texas A&M University, an M.S. in Nuclear Engineering from MIT, and an MBA from Harvard Business School. He also was a 19-year board member of Woodside Priory School, a Benedictine school in Portola Valley, Calif., including five years as chair.
Robert F. Savard, Jr., class of 1971: Savard is the retired founder and managing director of The Desmond Group, LLC, a boutique retained executive search firm serving clients with a focus in the corporate retirement services industry. Prior to that Savard was a managing director with several international executive search firms; within these firms he was co-chair of the financial services and diversity practice groups. Before beginning his executive search career in 1990, Savard spent 18 years with Aetna Life & Casualty, where he held management positions in a variety of line and staff areas. Savard graduated in 1971 from Saint Anselm with a B.A. in history.
Matthew J. Steinaway, class of 1990: Steinaway is a Senior Managing Director of State Street Global Advisors and is the Chief Investment Officer of the firm's Fixed Income, Currency and Cash Group. Prior to his current role, he served as the Chief Risk Officer for State Street Global Advisors and as the Head of Global Cash Management. Steinaway received an MBA from Bentley College. His wife, Erin (Kelly) Steinaway, is a member of the class of 1990, and the couple's daughter, Hannah, is a member of the class of 2021.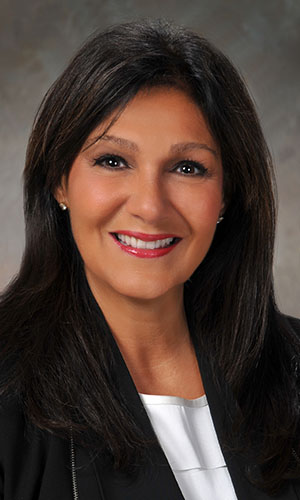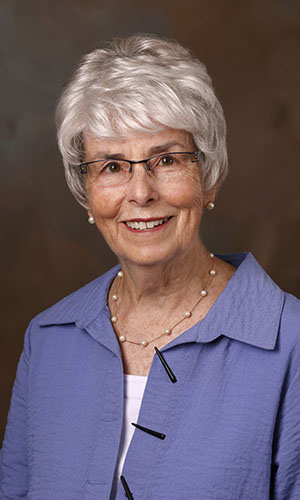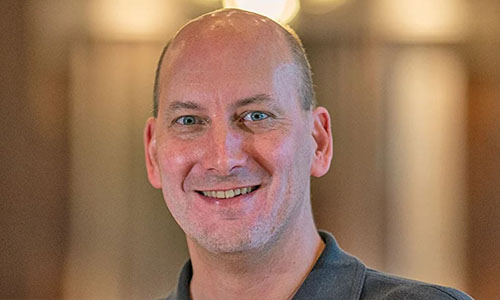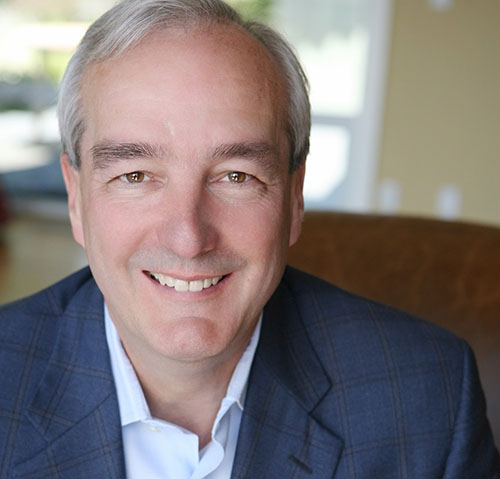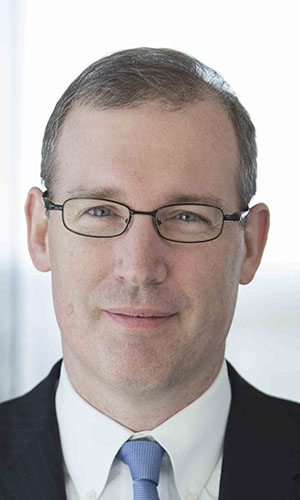 Related News