Course Intertwines Race and Theology
May 6, 2021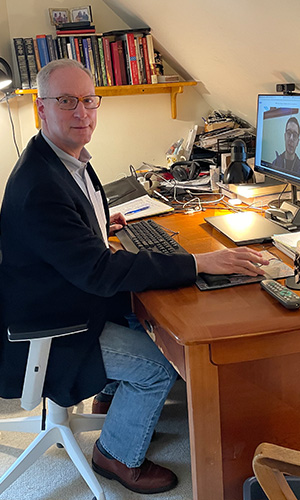 This semester, Saint Anselm students have been discussing the construct of race and how it affects Christian theology. Professor Ward Holder's Race and Theology course has met virtually with guest lecturers and more frequently, with a group of theology students from Tumaini University Makumira in Tanzania thanks to a grant from the American Academy of Religion (AAR), and a grant from the Saint Anselm College Fund for Catholic Social Teaching.
The group of students from Tanzania are earning their degrees in theology and are taught by Professor Holder's colleague and sister Cynthia Holder Rich. The course has put the two student groups (Saint Anselm students and Tumaini students) in touch over regular intervals in the semester to discuss lectures and to converse on difficult topics.
The 24 Saint Anselm students completing their Catholic Theological Reasoning requirement with this course come from varying backgrounds and majors including sociology, English, philosophy, theology, criminal justice, business, and biology.
"It's going well," says Holder of the course. "It's exactly the kind of course that Saint A's provides its students when it is at its best. A course that makes a difference in their lives in so many different ways."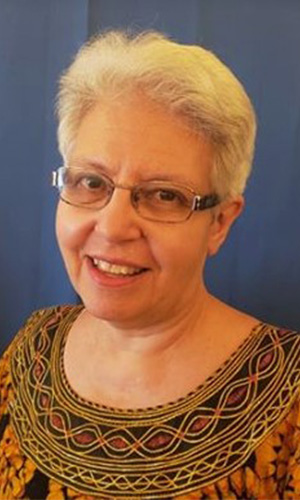 The class is reading works by sociologists, ethicists, historians, and biblical scholars and has tackled issues interwoven by Christianity and slavery, including examining the theological perspective of what it means when a country like the United States permits lynching.
"I have learned so much," says Thomas Canuel '24. The theology and philosophy double major took the course because he was interested in how race and theology intertwined. He says that he began the course not knowing a lot about systemic racism or how race impacts theology but now has a completely different perspective. "I'm driven to learn more by finding new perspectives and to work towards a more inclusive Church."
The new course was developed by Holder following the deaths of Brianna Taylor and George Floyd. His goal is for students to better understand how racism has affected doctrine. In addition to reading a variety of writings by important figures such as James Cone and Frederick Douglas, students are also hearing from guests like Professor J. Kameron Carter, Ph.D., professor of religious studies at Indiana University, and Rev. Dr. Elieshi Ayo Mungure, the Lutheran World Federation's regional secretary for Africa, who bring new perspectives to course material. Those lectures in conjunction with the dual-class discussions are helping people see broader horizons.
Holder says that the grant putting them in touch with the Tumaini students has opened doors for both groups, giving them the opportunity to see that their college experience is not the same as others in the world.
Canuel says meeting with the Tumaini students impacted his experience. "Both groups come in thinking different things but we learn a lot from each other," he says. "Race is a constructed concept and it's interesting to hear from them and how it impacts them."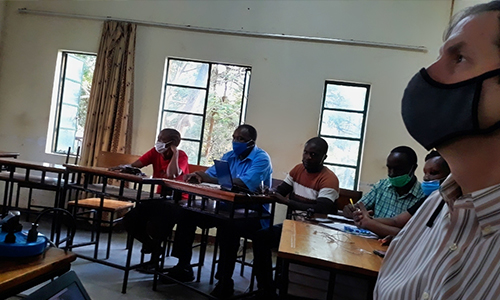 "This class has opened my eyes up to different views of race through the readings and our discussions and conversations with our peers across the world in Tumaini," says psychology major and gender studies minor Heisha Trilla Rodriguez '22. She was excited to take a course that brought the topic of race to the forefront.
Through the AAR grant, Holder and Holder Rich were able to set up the joint classroom sessions virtually. It will also fund travel to Tanzania if COVID allows as well as additional research by Holder, Holder Rich, and Saint Anselm Education Professor Aubrey Scheopner Torres. This research will focus on how student exposure to the influence of race and racism on theology might impact views of race, theology, and spirituality; as well as investigate how the insights derived from this class may suggest future pedagogical approaches that are sensitive to critical race theory and its influence on learning.
Holder shares that some of the conversations they've had in class have been difficult. He does include warnings in his syllabus counseling students to seek another course if unwilling to hear certain messages or unable to bear the uncomfortable discussions.
"One of the reasons I teach here is that Saint A's is unabashedly a liberal arts college—it says we are equipping you, preparing your mind for a lifetime of opportunities and joys and challenges; and that's going to require your mind to be stretched in a variety of ways to use a physical metaphor," says Holder. "So it's preparing students to look critically at systems we live with, to ask questions of who is benefitting and who is being put upon by such systems and recognizing that such systems are a representation of series of choices we make. Thus, realizing that coming generations can make different choices."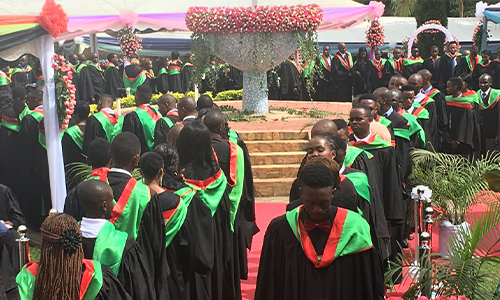 "I was impressed that Professor Holder's reflection on world events and especially issues of race, led to his effort to improve the elements of an Anselmian education," says Ande Diaz, chief diversity officer and director of the office for diversity and inclusion. "The Anselmian Network's practice of self-reflection and life-long learning – for faculty and students – exemplifies the value of a liberal arts education and its consideration of civic knowledge that supports a healthy democracy, and a healthy society."
Related Links