Economics and Business Department Professor receives a Fulbright Award
October 13, 2021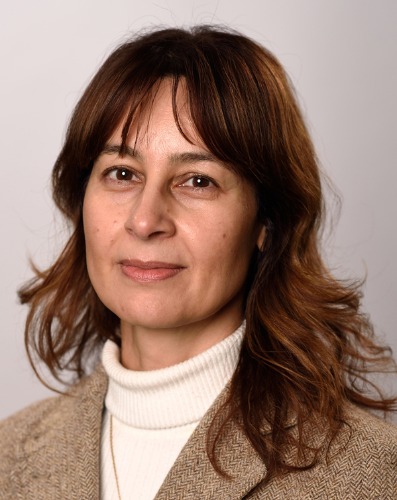 Professor Dina Frutos-Bencze of the Economics and Business Department has been granted a Fulbright Award to teach at the University of Hradec Kralove (UHK) in the Czech Republic for the fall semester.
"The possibility of being fully immersed, as an adult, in the language and culture was very appealing to me," said Frutos-Bencze. "I also wanted to share my teaching experience and expand my academic research opportunities."
She will offer courses related to international business management, social innovation, and cross-cultural management while also working with the university on other research projects.
Frutos-Bencze specifically applied for the award in the Czech Republic because she is of Czech descent. The process included submitting applications to various universities and making connections. The faculty of Informatics and Management at UHK became her sponsor for the program and from there she submitted the rest of her application. She found that her teaching topics of international business management, social innovation and cross-cultural management were of specific interest to UHK. Additionally, she will be working with the university on other research projects.
"[The] Fulbright [program] continues to create opportunities for faculty and students to engage on the ground in other countries (despite initial obstacles presented by the pandemic), expanding scholarship, but also our understanding and collaboration with other parts of the worlds," explains Fine Arts Professor Kimberly Kersey-Asbury, Saint Anselm College's Fulbright program advisor. "At home, at our college, Fulbright grant opportunities keep us connected to what's happening and returning Fulbright faculty and alumni keep our Anselmian community inspired, curious and informed."
The Fulbright program is part of the United States Government's international educational exchange program and was established in 1946 by United States Senator J. William Fulbright of Arkansas. This program has given opportunities to more than 390,000 students, teachers, artists, scholars and other professional backgrounds to study and research around the world. Fulbright alumni have gone on to receive Nobel Prizes, Pulitzer Prizes and some have served as heads of state or government.
Related Links