Eleven faculty Retired
September 24, 2020
Eleven faculty with more than 300 years of combined service retired at the end of the 2019-2020 academic year. These teacher-scholars — including a 32-year Director of Anselmian Abbey Players — join the esteemed ranks of the college's emeriti faculty. The Anselmian community congratulates and bids farewell to these beloved professors representing the humanities, natural sciences, applied sciences and formal sciences.
 
Gilbert Becker, associate professor of economics and business, 33 years
Daniel Broek, professor of biology, 30 years 
Margaret Carson, professor of nursing, 25 years 
Daniel Lavoie, associate professor of biology, 42 years 
Mihaela Malita, associate professor of computer science, 16 years 
Landis Magnuson, professor of English, 32 years 
Amy Schmidt, associate professor of economics and business, 18 years 
Jeffrey Schnick, assistant professor of physics, 32 years
Silvia Shannon, associate professor of history, 31 years
Elaine Rizzo, professor of criminal justice, 43 years
Barry Wicklow, professor of biology, 34 years
Professor Gilbert Becker
Professor Gilbert Becker began at the college in the fall of 1987 teaching economics, primarily microeconomics and industrial organization.  He also served as faculty advisor to the college's Business and Economics Honor Society. His research interests included antitrust law and the economic regulation of professions and other industries. He had an interest in the study of industry organization, especially the effects of market structure on strategic rivalry and industry performance. His past work focused on the ski industry, regulation of the dentistry profession and the optometry profession. 
Professor Daniel Broek '80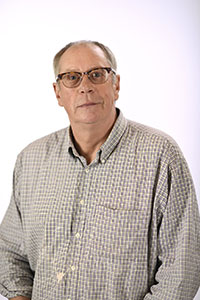 Professor Daniel Broek '80 began in the biology department in 2010 following a career as a professor at University of Southern California medical school with a number of high impact publications and patents. Throughout his tenure at Saint Anselm, he taught biochemistry, cancer biology, immunology, genetics, general biology and microbiology for nursing. His research focused on understanding the mechanisms of tumor development, how it is identified, and how it mutates and survives. His primary research focused on the biochemical characterization of communication networks among the proteins encoded by the cancer-causing genes and how they point to a therapeutic target that may lead to discovery of novel anti-cancer drugs. He had a large research group of students with many continuing on to graduate and professional schools. He also has a long-standing interest in ceramics and had loaned part of his collection to the Chapel Arts gallery for a recent exhibition.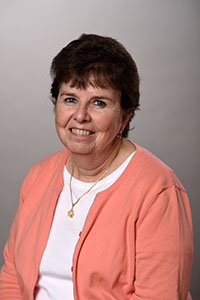 Professor Margaret Carson
Professor Margaret Carson arrived in 1995 as the director of continuing nursing education and became a faculty member in the Department of Nursing in 2005. She taught community/public health, health assessment and fundamentals of nursing, and nursing synthesis. Her interests included global health, Vietnam nursing, and PTSD in incarcerated women.
Professor Daniel Lavoie
Professor Daniel Lavoie arrived at the college in 1978 where he taught biochemistry, nutrition, pharmacology, Conversatio, general biology, and supervised internships. He served as chair of the biology department for over 15 years and was also a member of the faculty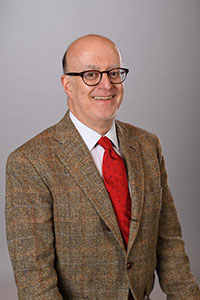 senate. His research included the biochemistry and physiology of the enzyme alcohol dehydrogenase in the nematode roundworm and the possible use of this system as a model to study effects of alcohol use/misuse/abuse in humans; the enzymology and physiology of pyruvate kinase from the photosynthetic bacterium Chromatiun vinosum; the biochemistry and role in cancer of the iron storing protein ferritin in Homo sapiens; and the biochemistry of iron and iron binding siderophores in nutritional immunity against the bacterial pathogen Pasteurella multocida infecting rabbits. He was also interested in the processes, as compared to the content, of science and has written and presented work on writing as process, concept mapping, learning and teaching styles, the human brain, curriculum development, and the quality classroom as they apply to the teaching and learning of the biological sciences. With a deep interest in music and literature, he was known among his colleagues as being able to discuss many topics.
Professor Mihaela Malita
Professor Mihaela Malita began in 2004 and taught computing I–II, computer graphics, programming paradigms, operating systems, artificial intelligence, theory of computation and digital literacy.  Research interests included algorithms for parallel computing, parallel architectures, and AI programming languages (Lisp, Prolog). She was involved in an interdisciplinary team project with Professor Kathleen Flannery from the Department of Psychology where psychology students designed memory tests that computer science students programed for them. For 13 years she led the annual high school programming contest, a competition among teams of students who would solve a set of programming problems within a limited time.
Professor Landis Magnuson
Professor Landis Magnuson joined the English Department in the fall of 1988, following teaching at Central Michigan University. Since then he also served as the director of the Anselmian Abbey Players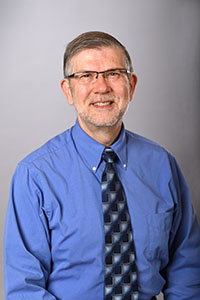 specializing in theatre direction, acting for the stage, and American theatre history and published research in venues such as The Palimpsest, Theatre Design and Technology, Theatre History Studies, Theatre Symposium, and Notable Women in the American Theatre. For 32 years, Professor Magnuson participated in the colleges annual Shakespeare Birthday Celebration. At the first reading in 1989, he made a surprise entrance down the stairs of Alumni Hall in full Elizabethan regalia. His personal scholarship centered on the late nineteenth and early twentieth-century American theatre, including such popular forms as repertoire theatre, vaudeville, and the Chautauqua movement. Professor Magnuson also researched Swedish-dialect comedy and its impact upon Swedish immigrants.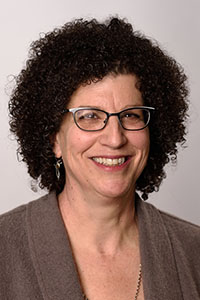 Professor Amy Schmidt
Professor Amy Schmidt began in the economics and business department in 2002. She taught the micro and macro introductory courses, international economics, labor economics, statistics, and econometrics. Her research focused on labor economics. Professor Schmidt served as chair of the Department of Economics and Business for about five years. She served at least one, if not two terms as a faculty senator and was very active at college, having served for years on the Budget Advisory Committee and Tenure and Promotions Committee, among other committees.
Professor Jeffrey Schnick
Professor Jeffrey Schnick began in 1988 and taught elementary physics I & II, general physics I & II, classical physics I & II, astronomy, geology, engineering mechanics I & II, strength of materials, electrical circuits. He directed research projects carried out by students involving the study of buoyancy and acoustics respectively and he developed a significant set of course materials for the classical physics sequence. He collaborated with other faculty on various subjects including knot energy integral with Professor Buck of the Department of Mathematics, developed a spreadsheet model of a laser with fellow physics colleague, Professor Guerra, and worked with Professor George of the Classics Department on the mapping of archeological sites by means of digital photographs.  
Professor Silvia Shannon
Professor Silvia Shannon of the history department began in 1989 and taught cities and social change, the crusades, the French Revolution and Napoleon, ancient Greece, ancient Rome, the early Middle Ages, the high Middle Ages, the Renaissance, and the Reformation. She was always interested in the relationship between politics and religion in early European history. In recent years she researched the two French colonies established in Brazil in the sixteenth and seventeenth centuries. She was department chair for several years and was involved on campus committees including that committee that explored academic assessment. She loves opera and has travelled widely, having visited or lived in many countries, including her native Brazil and Japan.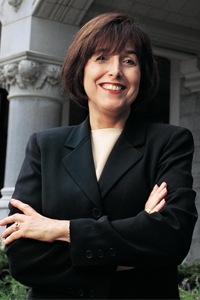 Professor Elaine Rizzo
Professor Elaine Rizzo began teaching at the college in 1977. Most of her teaching was in the areas of juvenile justice and female offenders. Her primary area of teaching and research involved incarcerated women, and served in an advisory capacity on two gubernatorial committees on incarcerated women. Other areas of interest included domestic and acquaintance violence, peace and reconciliation studies, and restorative justice. She also directed the criminal justice internship program which placed student interns in a variety of justice-related agencies.
Professor Barry Wicklow
Professor Barry Wicklow began in 1986 and taught conservation biology, aquatic ecology, general biology, and biosphere at risk. His students could often be found outside doing fieldwork and his conservation classes regularly were coordinated with regional groups tackling current problems so the students could see a real difference from their actions. He had students read literature to expose them to the philosophy and humanity behind the biology. Professor Wicklow's research reflected his interest and training in both cell biology and field ecology. He was also interested in the development of cytoskeletal structures in protists and the use of ultrastructural and developmental information in understanding protist systematics and evolution. His field studies involved locating, monitoring, and protecting critically imperiled species and wildlife communities. An avid artist, he has produced breathtaking drawings and photomicrographs for his work.