Gordon Research Fellows Present their Summer Research
May 4, 2021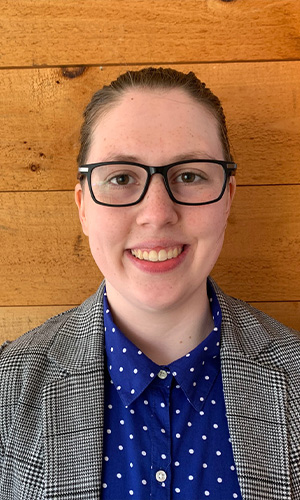 This past fall and spring, 2020 Albert H. Gordon Research Fellowship recipients Elizabeth Manning '22 and Laura Santer '21 presented their research and findings to a group of their peers as they explained what they accomplished last summer.
Elizabeth Manning, a politics major and mathematics minor from Chelmsford, Mass., presented her summer research on the media's coverage of Florida's Amendment 4, a 2018 ballot initiative that re-enfranchised a significant number of felons in the state of Florida. Manning found that Amendment 4 faced little opposition in the newspapers despite a considerable number of voters voting against the bill.
"I decided to research this topic because I feel that felons are often an overlooked part of the population that deserve to be heard," says Manning. "There were more articles that ignored race than there were that covered race which is unusual for articles covering crimes and felons."
Laura Santer, a philosophy major and Latin minor from Nashua, N.H., presented her summer research on the ways in which individual liberties are best protected by the government. Manning identified potential disadvantages of decentralization, the often-overlooked benefits of centralization, and explored the results of her survey of self-identified Libertarians.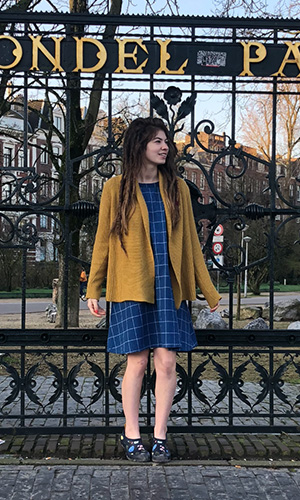 "This project definitely broadened my understanding of different political perspectives," explains Santer. "I think now more than ever, it is important that we understand other people's beliefs and opinions, even if we don't agree with them."
The Gordon Fellowship aims to provide deserving students with a well-rounded experience that will enhance their career planning, postgraduate opportunities, and active citizenship. The grant is open to students of all majors upon completion of their junior or senior year. Those who are chosen are recognized for their leadership and critical thinking skills, a proven commitment to civic education and engagement, and a high degree of intellectual depth.
Related Links