Melucci Scholarship Awarded to Two Seniors
September 9, 2019
Seniors Christina Behen and James Judge have been selected to receive the 2019-2020 Thomas A. Melucci Jr. Memorial Scholarship, an award that annually provides full tuition to two seniors who have demonstrated significant spiritual and personal growth throughout their time at Saint Anselm College.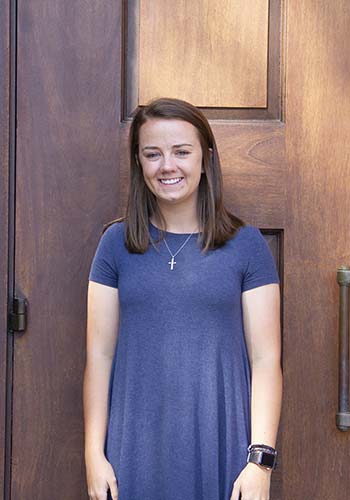 Christina Behen is a nursing student who just returned from leading 2019's Road for Hope. She has spent her time at Saint Anselm College actively engaged in the Meelia Center, attending Service and Solidarity Trips, volunteering with UpReach Therapeutic Riding Center, and is a member of the Society of Saint Elizabeth Seton.
"The minute I stepped on Saint Anselm's Campus, I thought, this is it, this is home," said Behen. The scholarship relieves the burden of worrying about financing her final year of college, and she's thankful for the Melucci's generosity to make that happen.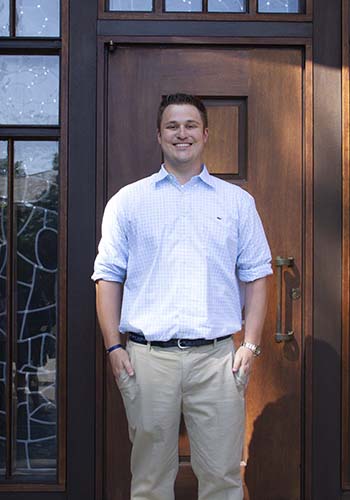 James Judge is a communication major who is involved in Campus Ministry. Last year, he led a Winter Break Alternative trip to West Virginia and also walked the Road for Hope in August 2019. He has participated in two Food, Clothing and Furniture (FCF) Drives. He shares that the kindness and generosity shown across campus has inspired and shaped who he is as a person.
For his senior year, Judge is looking forward to focusing on academics and the rest of his commitments. "This scholarship means the world to me and my family," said Judge. "I am truly honored to be a Melucci scholarship recipient."
The Thomas A. Melucci Jr. Memorial Endowed Scholarship was established by Thomas and Gail Melucci as a memorial for their son, Thomas, who graduated from Saint Anselm in 1988. Mr. and Mrs. Melucci remain closely involved with the scholarship, serving on the committee that selects recipients each year. Mr. Melucci is a former trustee of the college.