Melucci Scholarships Awarded to Two Members of the Class of 2021
August 24, 2020
Seniors Eleni Rizos and Matthew Ward have been selected to receive the 2020-2021 Thomas A. Melucci Jr. Memorial Scholarship, an award that annually provides full tuition to two seniors who have demonstrated significant spiritual and personal growth throughout their time at Saint Anselm College.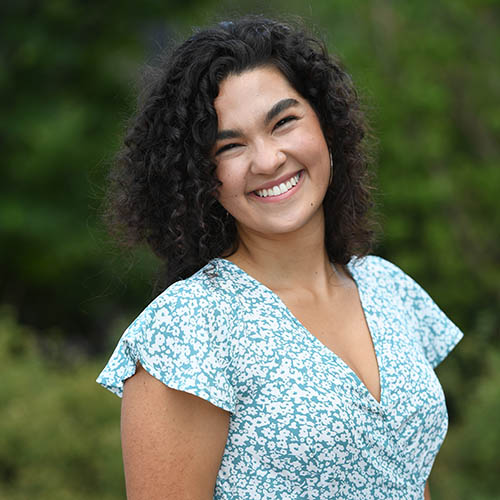 Rizos is a nursing major from Wakefield, MA. She welcomes prospective students to campus as a tour guide and serves as the Student Orientation Chair and as an orientation leader modelling the hospitality that is a hallmark of Saint Anselm's culture, and ensuring that new members of the community feel as connected to the school as she has.
"The moment I stepped onto this campus, there was this overwhelming feeling of being home," explains Rizos. "The Anselmian community, with its Benedictine values, the life and the culture we represent, is not one you can find anywhere else." She doesn't stop there, as she is involved in additional activities across campus serving as an Alumni Ambassador, a member of the Family Weekend Committee, and on Student Government. She has participated in spring break alternative trips to H.O.M.E in Orland, Maine and St. Francis Inn in Philadelphia, Penn., volunteered as a Crisis Line Volunteer for the YWCA, and is a member of the Koinonia Society. When she is not on campus, Rizzo works as a patient care associate at Massachusetts General Hospital. This summer she also participated in a summer nursing preceptorship, giving her valuable experience that will help her in the future.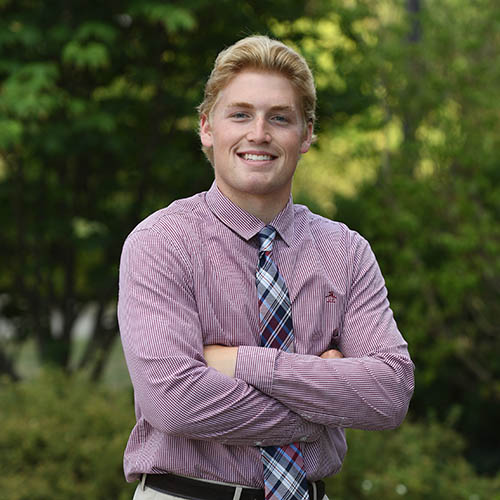 Ward is a business and finance major, from Shrewsbury, Mass., has also spent his time on campus working to leave an impact. He currently serves as the president of the Red Key Society, captain of the men's lacrosse team for his junior and senior years, an Orientation Leader since his sophomore year, and is a member of the Student-Athlete Advisory Committee.
In addition to these activities, Ward has completed internships at Alku, Northwestern Mutual, and Rise Private Wealth Management. He plans to work as a financial planner after graduation, and has already begun taking the tests and receiving certifications that he will need to be successful.
"Receiving the Melucci scholarship is an honor. I'm really humbled a to receive it. I'm thankful to the Melucci family," shares Ward. "It makes me feel like I've left my footprint on Saint Anselm College in some kind of way, and to some people there."
The Thomas A. Melucci Jr. Memorial Endowed Scholarship was established by Thomas and Gail Melucci as a memorial for their son, Thomas, who graduated from Saint Anselm in 1988. Mr. and Mrs. Melucci remain closely involved with the scholarship, serving on the committee that selects recipients each year. Mr. Melucci is a former trustee of the college.
Related News