Melucci Scholarships Awarded to Two Members of the Class of 2023
June 28, 2022
S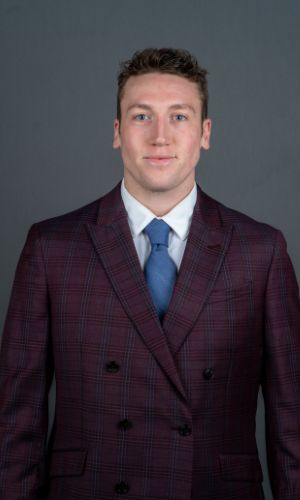 eniors Nicholas Howard and Jaime Kask have been selected to receive the 2022-2023 Thomas A. Melucci Jr. Memorial Scholarship, an award that annually provides full tuition to two seniors who have demonstrated significant spiritual and personal growth throughout their time at Saint Anselm College.
Howard is a member of the men's ice hockey team and Team IMPACT. He is a business and finance double major, and hopes to establish a career in sales and eventually begin selling and investing in real estate. His experience as a student-athlete has been a defining one during his time on the Hilltop, and believes it has given him many opportunities he had never imagined.
"There are so many deserving students and to be selected as a recipient of the Melucci scholarship, I am extremely honored," said Howard. "This scholarship has provided me the ability to spend my last year on the Hilltop creating memories that will last a lifetime instead of worrying about how I will pay for my senior year. As a recipient I strive to represent the past Melucci cholarship recipients well and make an impact on the community."
Kask is a nursing major from Bedford, N.H. She models a life of service not only in her nursing studies, but also through her work withCampus Ministry. During her time on the Hilltop, she participated in both Road for Hope and Anselmian B.R.E.A.K., and led spring 2022's experience that included service at Bethlehem Farm.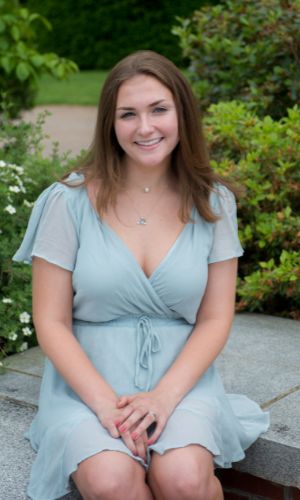 "Saint Anselm has allowed me to find my passion for serving others as well as brought me to my closest friends," said Kask. "Being a part of this community gives you ample opportunities to work with the local community and learn a thing or two about yourself as well. This community inspires and challenges me every day to become the best version of myself."
With fewer financial pressures on her senior year, Kask plans to spend more time serving the local community and honing her nursing skills.
The Thomas A. Melucci Jr. Memorial Endowed Scholarship was established by Thomas and Gail Melucci as a memorial for their son, Thomas, who graduated from Saint Anselm in 1988. Mr. and Mrs. Melucci remain closely involved with the scholarship, serving on the committee that selects recipients each year. Mr. Melucci is a former trustee of the college. Anyone interested in supporting the Melucci Scholarship fund, can make a gift online.
Related Stories