Politics Professor Appointed as Second Jean Chair
September 8, 2020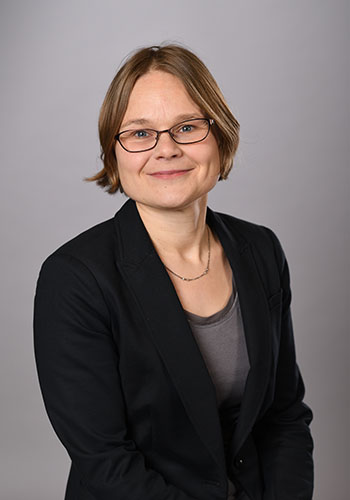 College President Joseph A. Favazza, Ph.D., named Professor Anne Holthoefer, Ph.D., of the Department of Politics, the second Robert E. Jean Professor of History and Government. Professor Holthoefer officially began the position in August and will continue for two academic years. This endowed chair was made possible by a generous gift from the estate of Joseph Jean of the class of 1953. The gift honors his brother, Robert E. Jean, who predeceased Joseph.
Professor Holthoefer will use the appointment to continue work on her project entitled "Explaining the Origins and Development of International Legal Norms from Arbitration to the Prosecution of International Crimes: Research and Opportunities for Student Learning."
Researching the history of international law and institutions, Professor Holthoefer will focus on how international lawyers, who are often tasked with drafting treaty texts, contributed to the process of developing international courts and other institutions. She explains that existing theories struggle to explain when demand for new institutions emerges, why a particular set of institutional rules is chosen, and how those involved ranging from state representatives to international lawyers, shape the process. Her research theorizes the actual conditions under which demand for new institutions develops and consolidates, and explains how early stages in the design process constrain the options available to independent sovereign countries at later points.
In addition, Holthoefer will study how international lawyers continue to influence the development of international legal rules, and institutions even as countries regulate access to international social network structures more tightly.
Professor Holthoefer will be engaging students to assist with her work. The research provides hands-on opportunities for those students to develop important research skills, and to engage in a collaborative process of learning and discovery. Student researchers will check existing data and expand the data collection to other networks involved in the development of international institutions and international law. She is also hoping students will use their research assignment as a basis for their own projects and to present their findings.
"I hope that this hands-on research experience will allow students to gain insights into the collection of qualitative data, the process of qualitative data analysis, as well as network analysis," says Holthoefer.
Bro. Isaac Murphy, O.S.B., stated "I am delighted that Professor Holthoefer has accepted this appointment.  She will be able to further her own research on social networks and the development of international legal norms and institutions. Funding from the Jean Chair will also allow her to engage a number of students in this interdisciplinary research, research that is at once both historical and timely."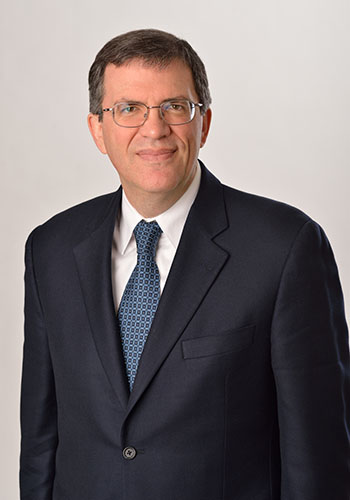 Professor Sean Perrone, Ph.D., of the Department of History ended his appointment as the Jean Chair at the end of the 2019-2020 academic year. His research focused on "Visualizing Historical Data: Opportunities for Students to Hone Historical and Computational Skills."
Five student researchers worked independently transcribing details on the buildings along the French Way to Santiago de Compostela (in both Spain and France) from a printed book listing the major landmarks. Utilizing Google Earth the students located the coordinates for the towns and landmarks and then used that information for the student projects in a new team-taught course, Spatial History, with Professor Carol Traynor, Ph.D., of the computer science department. Though COVID-19 and remote learning delayed the project, the students generated some sample maps. Professors Traynor and Perrone are currently working on a short piece tentatively titled: "Mapping the Way of St. James."
In June Perrone presented some initial maps and shared with INBRE and Honors students how he got involved in spatial history in a zoom talk titled "ArcGIS and Spatial History at St. A's: Or How a Luddite Got Involved in the Digital Humanities."
Though Perrone's appointment comes to an end, the team-taught course, developed in order to bring this new type of spatial history research into the classroom at Saint Anselm, will run again in the future. The appointment also allowed Professor Perrone the time to finish a forthcoming article (that uses maps) and to coauthor two additional published articles.
Related News