Professor Emeritus John Feick Passes Away
August 14, 2019
John Rodgers Feick, professor emeritus of biology, passed away on Aug. 9, 2019, with his family at his side.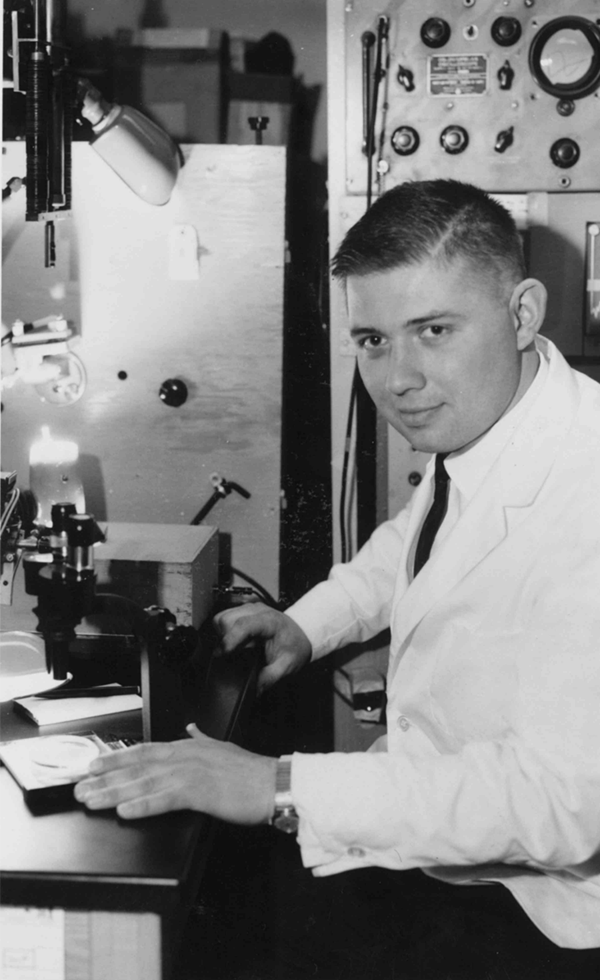 Born on Aug. 18, 1935, in Reading, Pa., he was the son of the late Dr. Ralph H. and Mary Rodgers Feick. He earned his Bachelor of Science in biology at Albright College in Reading, Pa., his Master of Science degree in zoology at Pennsylvania State University, and took further coursework at the University of New Hampshire.
Prior to his retirement in 2005, John taught in the Biology Department at Saint Anselm College for 44 years. He began working at the college in 1961 teaching anatomy and physiology. During his tenure, he conducted cell tissue research.
His interests and avocations were deep and varied. He was happy when outdoors: rock climbing, hiking, scuba diving, gardening, cutting wood, and traveling, but happiest when sailing, teaching others to sail and rock climb, sharing skills and activities with his children and grandchildren, and woodworking and welding.
He was regarded highly and with love and wonder by those who knew him.
Services are as follows:
A celebration of life is planned for Thursday, Aug. 15, at 10 a.m. in St. Matthew's Episcopal Church, Goffstown. Interment will take place in Forest Hills Memorial Park, Reading, Pa., on Saturday, Aug. 17, at 9 a.m.
In lieu of flowers, memorial donations may be made to St. Matthew's Episcopal Church, Goffstown, or to a charity of your choice.