Psychology Department Launches Requity Lab
November 17, 2020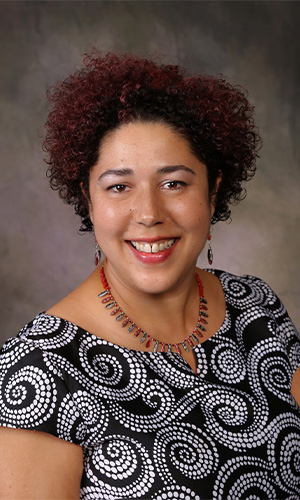 In April 2020, the psychology department led by creator Professor Loretta Brady '99. Ph.D. launched Requity Labs, a dynamic resilience and social equity support resource that empowers workforces to create antiracist policies, foster equitable economic growth, and shape culture, arts, and game-based social interventions to support intra and intercultural growth.
"As our communities become better able to identify the complex reasons for social inequality, organizations will be tasked to apply their talent and resources to resolve these challenges," says Professor Brady. "Requity Labs provides students a chance to learn those skills and understand strategies that can promote equity."
The Requity Labs Model is essentially a dynamic cycle of healthy, equitable, and developmental support aimed at creating organizations that exemplify resiliency, inclusion, and science-based solutions for social equity.
Requity Labs utilizes five programs and projects to create equitable change. One of those projects is the thrive accelerator, which promotes inclusive identity development and helps organizations develop a bias response team.
The Policy Roundtable provides socially inclusive and equitable policy research. Currently focusing on care ethics, financialization, social determinants of economic inclusion, education equity policies, racial justice, and creative communities.
The Technical Assistance Bureau provides training, consultation, and innovative organization development for corporate and minority organizations.
On October 15th, Requity Lab received an Opportunity Grant from the Endowment for Health to support technical assistance for the "Resilience Incubator" program, which supports the research, design and development of play-and game-based social equity and community resilience interventions. The funding will enable support for the playtesting of a First Responder resilience game, a youth focused LGBTQ promotive identity development game, and a series of programs for community-based health education. Students from Dartmouth's Geisel Medical School will assist with these projects, along with Saint Anselm students.
Requity Labs has already completed a few projects. With the support of student intern Jillian Rigby '20, "Resilient Responders," a program to educate first responders and their families of workforce stressors and their implications as well as offer techniques for reducing stress while building resilience. A similar approach was recommended in an article for psychology today written by Rigby called "Three Ways to Keep Calm During Quarantine" focused on healthy coping strategies for the global COVID-19 pandemic. The project found that exercise, expressive writing, and meditation can all be beneficial to relieving stress while in quarantine.
When asked about the impact Requity Labs has had on her career Jillian Rigby had this to say,
"Requity labs has helped me further my career by giving me first-hand experience with diversity & leadership trainings for companies and improving my leadership skills. It has also broadened my knowledge of diversity and inclusion in the workplace. I also improved my communication skills through collaborating with multiple offices for event planning, coordinating with internal and external partners, stakeholders, & guest speakers, as well as maintaining and deepening community contacts."
The Lab hopes to be recognized as a program that is instrumental in the development of tomorrow's Chief Diversity, Resilience, and Equity Officers. "We create agents for tomorrow's demands."
The lab is actively looking for students interested in Requity Labs. For more information about the projects, and opportunities for students and others to be involved, contact Professor Loretta Brady at lbrady@anselm.edu.
Related News