Saint Anselm College Welcomes Four New Members to the Board of Trustees
October 19, 2021
Jennifer (Connor) Parent '89 lived in several states after graduating from Saint Anselm College and currently lives in Katy, Texas with her husband, Jeff Parent, where they raised their three children.
In 2016, their son Connor decided to attend Saint Anselm. He graduated four years later, but for Parent the homecoming was just beginning.
"Having Connor back on the Hilltop made my passion for St. A's come alive again," she said. "Watching him grow and mature as a young man made me realize again what a truly special place Saint Anselm College is."
Parent is one of four new members of the 40-member Board of Trustees. She attended her first board meeting Oct. 15 along Xiorli C. (Santamaria) Bernazzani '99, Marailou Watson, and Sr. Elinor Gardner O.P. '99.
"We are so pleased to have these four individuals bring their diverse perspectives and experience to the Board of Trustees at this important moment for the college," said Dr. Joseph A. Favazza, president of Saint Anselm. "As we push ourselves to innovate and grow as an institution, our trustees provide critical strategic leadership as we plan for our future."
They join 11 other new trustees who have joined the board since June 2020: Fr. Anselm Smedile O.S.B. '93, and Fr. Bernard Disco O.S.B., who were appointed Feb. 16, 2021; Susan Connelly '92, Jeanette Davila '83/HD 1999, Margaret Emmons '75, Laurence McCarthy '66, Ray Rothrock, Robert Savard '71, and Matt Steinaway '90, who were appointed Sept. 29, 2020; and Sheila Evjy '74/HD 2019, and Mike Riegel '92, who were appointed June 5, 2020. Fr. Benet Phillips O.S.B. rejoined the Board in September 2021 after a one-year hiatus.
At the Oct. 15 meeting, the Board of Trustees approved phase one of Vision 2025, the college's strategic plan, which will guide Saint Anselm in delivering an inclusive, innovative, and transformative educational experience. The plan focuses on five strategic pillars, including academic innovation, transformative learning and career preparation, partnerships, access and inclusion, and stewardship.
---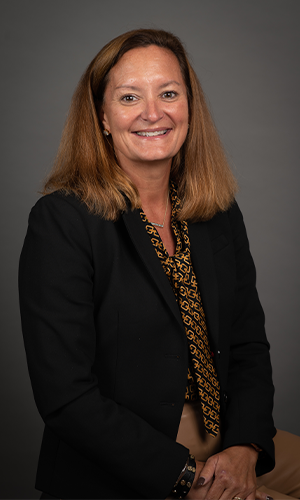 Jennifer L. (Connor) Parent '89
Jennifer Parent graduated from Saint Anselm in 1989 with a BSN degree. She first worked at Beth Israel Hospital in Boston, where she held leadership roles, and eventually traveled to Tokyo, Japan with a team of doctors and nurses to participate in a medical exchange program. Parent also worked as a nurse manager at Hutzel Hospital in Detroit, MI, and later Mount Sinai Hospital in New York City. Jenn and her husband, Jeff Parent, have been active volunteers and fundraisers for St. John XXIII College Preparatory in their current home of Katy, Texas. In addition to the Saint Anselm Board of Trustees, Parent is serving on the Board of Directors of Abigail's Place, a transitional housing and advocacy agency for homeless mothers and their children, and she is co-chair for the Epilepsy Foundation of Texas 2021 Gala at the Houston Zoo. She also has been active in numerous other philanthropic activities, including Saint Anselm's Days of Giving campaign. The Parents have three children, with their son Connor graduating from Saint Anselm in 2019.
---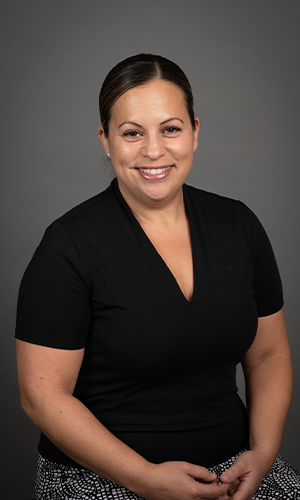 Xiorlivette "Xiorli" C. (Santamaria) Bernazzani '99
Xiorli Bernazzani was born and raised in Venezuela, immigrated to the United States in the late 1980s and became a U.S. citizen in 2006. She holds a BA in sociology with a certificate in german studies from Saint Anselm College, graduating in 1999, and a JD from New England School of Law, graduating in 2002. After teaching ESOL courses in the Hooksett school district and at Nashua Community College, Bernazzani joined the Nashua-based Law Office of Amy Wolfson in 2004, becoming a partner in 2012. In 2014, she became sole owner of the firm and changed its name to Bernazzani Law. Today the firm employs 13 attorneys, including her husband, Eric Bernazzani '99 and another fellow Saint Anselm graduate, Lyndsay Robinson '14. Her areas of practice are family law, immigration law, and mediation, and she is licensed to practice in New Hampshire and Massachusetts, as well as the United States District Court for the District of New Hampshire. Xiorli is an active member of the New Hampshire Bar Association, as well as a member of the American Immigration Lawyers Association. The Bernazzanis live in Goffstown, N.H. with their four children.
---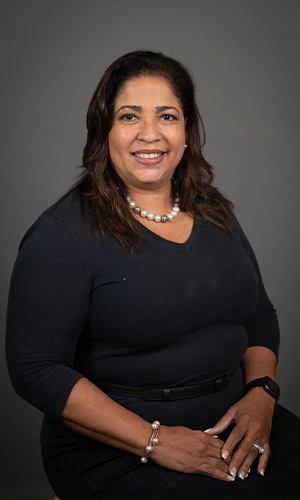 Marilou E. Watson
Marilou Watson has been a partner at the Philadelphia law firm of Fox Rothschild LLP since 2008, where she focuses on intellectual property law. A leader in the firm, Marilou serves as co-chair of the Life Sciences Practice. Additionally, she previously served as co-chair of the firm's Diversity Committee, where she assisted in spearheading initiatives that promoted firm-wide diversity and inclusiveness.  Prior to joining Fox, Watson was a partner at Synnestvedt and Lechner, LLP, where she was chair of the Pharmaceutical Practice Group. She was also previously Assistant Intellectual Property Counsel at Elan Drug Delivery, Inc. She has been a registered pharmacist since 1991. Watson has served as a member of the Pennsylvania Governor's Commission at the invitation of two governors and has received a number of awards and honors, including being named a Minority Business Leader by the Philadelphia Business Journal in 2020. She holds a BA in biology, graduating in 1987, and a BS in pharmacy, graduating in 1991, from Temple University, and a law degree from Villanova University, graduating 1994. Watson's connection to Saint Anselm is through trustee Elon Joffre '01. Marilou and her family live in Wyndmoor.
---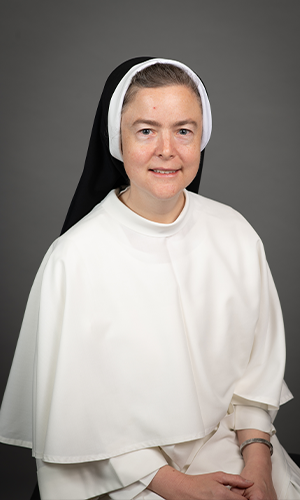 Sr. Elinor Gardner O.P. '99
Sister Elinor '99 is a member of the Dominican Sisters of St. Cecilia. She received her Ph.D. in Philosophy from Boston College in 2009 and has served as an affiliate assistant professor of philosophy at the University of Dallas since 2016. She is an expert in ethics and the theology of St. Thomas Aquinas. Prior to joining the faculty of the University of Dallas, Sr. Elinor was assistant professor of philosophy at Aquinas College in Nashville, where she taught courses in ethics, epistemology, and the history of philosophy. Before Aquinas College, she taught at the Catholic University of America. Sr. Elinor has published numerous scholarly articles in such journals as Communio: International Catholic Review; Linacre Quarterly; and Verbum. She contributed a chapter entitled "Nature and Rights: The Meaning of a Universal Agreement on Human Rights" to Reading the Cosmos: Nature, Science, and Wisdom (American Maritain Association, 2012).