Saint Anselm to honor three distinguished individuals at Commencement 2022
April 25, 2022
Three distinguished educators and humanitarians will receive honorary degrees at Saint Anselm College's 129th commencement exercises to be held on the College quad in front of Alumni Hall on Saturday, May 21.
President Joseph A. Favazza, Ph.D., announced that Fr. Columba Steward, O.S.B., will be the commencement speaker and receive an Honorary Doctorate of Humane Letters, while Tim Molak will receive an Honorary Doctorate of Humane Letters and E. Carol Polifroni '71 will receive an Honorary Doctorate of Science.
"While our three honorary degree recipients have traveled different paths in their lives, they share a common devotion to humanity and they wonderfully represent the values of our college and our community," President Favazza, said.
The class of 2022 will be conferred their diplomas during the ceremony. Saint Anselm College's first graduate school class, which is completing a 4+1 Master's in Criminal Justice program, also will graduate that day.
Family and friends are welcome to attend the commencement exercises, which also will be livestreamed. For more information, go to anselm.edu/commencement.
FR. COLUMBA STEWART, O.S.B.
F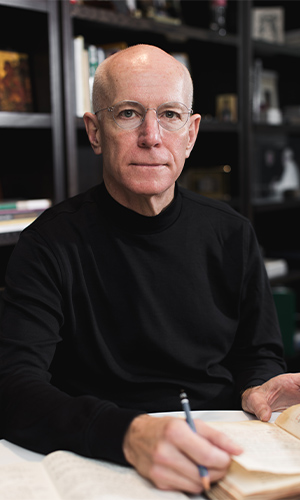 r. Columba Stewart, O.S.B., has led the digitization and cataloging of more than 200,000 endangered Christian and Islamic manuscripts in libraries around the world. His work has preserved a rich and important history that otherwise could be lost to the ravages of time, elements, war and theft.
Fr. Columba is a Professor of Theology at the Saint John's School of Theology and executive director of the Hill Museum & Manuscript Library (HMML), both of which are part of Saint John's University in Collegeville, Minn.
A native of Houston, Texas, he has been a Benedictine monk of Saint John's Abbey since 1981. Fr. Columba received an A.B. in History and Literature from Harvard University, an M.A. in Religious Studies at Yale University, and a D.Phil. in Theology from the University of Oxford. He publishes regularly in his field on the subjects of eastern and western Christian monastic history.
Most recently he has been a member in the School of Historical Studies at the Institute for Advanced Study, Princeton, N.Y; a Guggenheim Fellow; and a Resident Scholar at the Collegeville Institute at Saint John's. He delivered the 2019 Jefferson Lecture for the National Endowment for the Humanities.
Because of his work leading the digitization of the religious manuscripts, he has been featured on international radio programs, in newspapers and documentaries, and on the CBS News television program "60 Minutes."
Fr. Columba will be bestowed an Honorary Doctorate of Humane Letters.
TIM MOLAK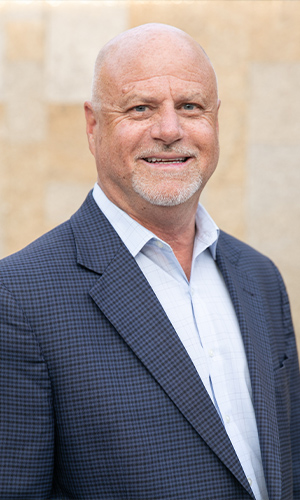 Tim Molak retired from Woodside Priory School after three decades as a teacher, the Dean of Students, and ultimately the Head of School for 22 years.
Woodside Priory is a coed day and boarding school for grades six through 12 founded in 1956 by Hungarian Benedictine Monks. The school has been under the direction of the Saint Anselm community since 1975.
Born and raised in Omaha, Nebraska, Molak attended Catholic schools from first grade through high school and went on to receive a B.A. from Christian Brothers University in Memphis, Tenn., an M.A. from Saint Mary's University in Winona, Minn., and an M.A. in Private School Education Administration from Saint Thomas University in Saint Paul, Minn.
Molak will be bestowed an Honorary Doctorate of Humane Letters.
E. CAROL POLIFRONI '71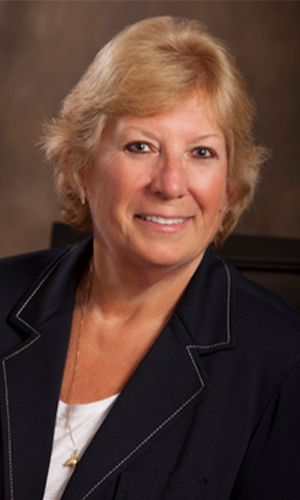 E. Carol Polifroni is a member of the Class of 1971 at Saint Anselm College, where she received a Bachelor of Science in Nursing. She has gone on to lead a distinguished career in nursing and education, and is currently the director of the Office of Clinical Placement Coordination at the University of Connecticut for all health professions.
After her B.S. from Saint Anselm, Polifroni received her M.A. from New York University and her Ed.D. from Rutgers University. She has held a number of nursing and teaching positions in New York, New Jersey, and Connecticut and has been with the University of Connecticut since 1981, where she served as a clinical nursing specialist, program coordinator, Dean of the School of Nursing and now as the director of clinical placement at the University of Connecticut.
Polifroni has published more than 80 articles with research on the meaning and joy of the health care workplace, and she has received numerous grants to prepare nursing education programs. She will be bestowed an Honorary Doctorate of Science.