Students Recognized for Service and Leadership with Coleman Awards
May 12, 2020
On April 28, the college community recognized 39 students with the 27th annual Paul S. Coleman Volunteer Service and Leadership Awards, for their dedication to Saint Anselm College, and the impact that they have had on the college, as well as the surrounding community. The ceremony included the presentation of department service awards, as well as two senior awards to students who represent the values and spirit of Paul Coleman, a former professor at Saint Anselm College. 
This year, senior nursing major Erin McCosh received the Coleman Senior Service Award for Outstanding Community Service and senior forensic science major Richard Cabrera received the Paul S. Coleman Senior Service Award for Outstanding Service Leadership.
In lieu of an in-person celebration due to the Coronavirus pandemic, the event went live from the Melucci Theatre on Zoom with Associate Dean of Students Andrew Litz '78 hosting. Joining in-person but socially distancing was Dean Litz was Vice President for Student Affairs and Dean of Students Alicia Finn, Assistant Dean of Students and Director of Campus Ministry Susan Gabert '91, and Father Stephen Lawson, O.S.B. '08. 
To begin the evening, Dr. Joseph A. Favazza, college president, offered a few thoughts saying, "Service is at the heart of what it means to be Anselmian. It's at the very heart of our mission. It's who we are and I can't be more excited than to be here with you, to celebrate with you. I'll be virtually able to recognize not just your service but the ways you embody for us the mission of Saint Anselm College."
 
Senior Service Awards
Twenty-five Saint Anselm students were nominated to receive the prestigious senior service awards: Emma Bartle, Sean Burke, Richard Cabrera, Amanda Conger, Erica Davis, Brendan Devlin, Julie Duperier, Jacob Ethier, Cody Face, Emily Falanga, Elijah Fish, Payton Gullikson, Madilyn Jones, Erin Martin, Erin McCosh, Sara Messler, Rose O'Malley, Joseph Planz, Julianne Plourde, Emily Provencher, Jillian Rigby, Abigail Roden, Jerome Seglah, Margaret Sheridan, and Matthew Solomon. 
 
Paul S. Coleman Senior Service Award for Outstanding Community Service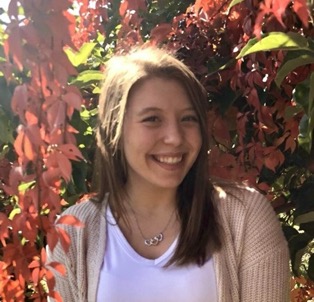 Erin McCosh, nursing
Dedicated to serving the college community and the greater Manchester community, McCosh has been involved in service since her first day of college. She has led and served through the Meelia Center at several community partnerships, through campus ministry, led mission trips and participated in Road for Hope. In addition, she is an active member of honor societies and the Student Nursing Association. 
"Not only is she one who will just roll up her sleeves and dive in but she's a little bit of a quiet visionary," says Nickie Lora '06, assistant director of the Meelia Center for Community Engagement. "She steps back. She reflects and thinks about how our actions impact others. And she doesn't just think the job is done after she's helped, she thinks, how can we do better? How can we make people's lives better? Both for her peers and for the community she serves."
"We had no idea how much you would shape our community and lives for the better," said Lora. "You have truly inspired me […] I think the world is so lucky to have you because we need a breath of fresh air and a light more now than ever."
 
Paul S. Coleman Senior Service Award for Outstanding Service Leadership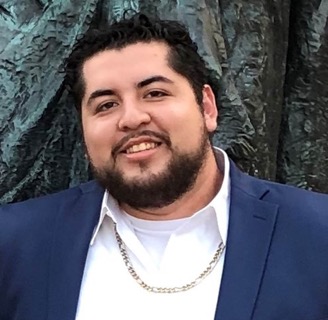 Richard Cabrera, forensic science
"This award winner is engaged throughout campus and quite honestly is a real presence in more ways than one," said Gabert. "Our inclusion efforts would not be the same here at Saint Anselm without the work of Richard Cabrera."
Since his arrival on campus, Cabrera has been an active member of the college community working to make campus life better for all students. He served as the president of the Multicultural Student Coalition, a transition mentor, a resident assistant, and a member of the management team at the Meelia Center for Community Engagement. Director of Intercultural Center Wayne Currie called Cabrera a "a champion for positive change and a great role model." Currie continued, "He has worked tirelessly in helping other students to find their own voice and space."
"Richard's fight for equity and social justice, make him a model of integrity for social justice advocacy here at Saint Anselm College. His commitment to using his status, skills and expertise to advocate publicly and explicitly to fight for equity and social justice, make him a model of integrity for social justice advocacy."
 
Department Service Awards
Thomas Meal '20 (politics and criminal justice) - The Father Michael H. Custer, O.S.B. Service Award presented to an outstanding student in recognition of exemplary involvement and service to the Office of Admission and Saint Anselm College community. "This student quite frankly does it all," said Senior Assistant Director of Admission Lee Joyce '94. "What doesn't he do? He gives interviews, he gives tours, he manages parking on a bitter cold Saturday morning at seven o'clock in the morning. He can serve as our receptionist, create schedules, drive the bus." She continued to note that they appreciate his loyalty and all he does on campus. "It was an absolute honor to work with you," said Joyce. 
Amanda Conger '20 (communication) - The Donna M. Guimont Service Leadership and Engagement Award presented to an outstanding student athlete in recognition of exemplary community service and involvement. "I can't think of anyone more deserving of the Donna Guimont Award when I consider how similar these strong women are in their desire and commitment to help make the community better," said Kerstin Matthews, head coach of women's hockey. Before her senior year, Conger donated a kidney to a young man. She additionally is the recipient of the national 2020 Hockey Humanitarian Award, presented annually to a student-athlete who makes significant contributions not only to his or her team but also to the community-at-large through leadership in volunteerism. "Amanda has made a lasting impression on me and is an example of what quality people do for others," said Matthews. 
Madilyn Jones '20 (nursing) - The Campus Ministry Leadership Award recognizes the ministry-leadership of a student for sharing their time, talents, and grace. Campus Minister Riley Casey '15 shared that Jones stepped in at the last minute to lead a WBA trip. "That's Madi - energetic, passionate, and always willing to step up when needed. Her energy vibrates across a room and one can't help but get engaged when she starts talking rapidly about something she loves," said Casey. "Madi goes out of her way to help others and ensure equity among all in the community. The way Madi lives out, and stays true to her values, is admirable. She will go far in life because she knows who she is and stays true to that person. I am blessed to know Madi and I know so many others are as well."
Margaret Sheridan '20 (nursing) - The Sister Pauline Lucier Award Campus Ministry Award presented to an outstanding member of Campus Ministry in recognition of exemplary community service and involvement. "Maggie is a student who during her four years and all her involvement has consistently lead with love. Always ensuring that those who she was serving with and walking beside were seen and heard with empathy and understanding all the while cultivating a sense of justice and righteousness," said Campus Minister Kat O'Loughlin '10. "Just like Sister Pauline, Maggie has left a positive and meaningful impact on each person she met through service, her leadership, and her overall just being a great person."
Jacob Ethier '20 (business) and Joshua Hughes '20 (computer science) – The Dean of Student's Award for Service Leadership is presented to an outstanding member of the student body in recognition for their exemplary community service to, service leadership for, and involvement with the Saint Anselm Community. Known as the "Dynamic Duo," the president and vice president of the Student Government Association are known for their approachability, diplomacy, diligence, and joy in the face of all they encounter. Although these two have accomplished much on their own, notes Dean Finn, "it is not what they do apart but what they have accomplished together that is of note." She explained that they saw the student body through much change from moving to a new student center to welcoming a new college president to supporting the class of 2020 through the COVID-19 pandemic. "None of this however comes close to the most distinguishing aspect of this team and that is their deep abiding love of this college and this community." 
Shannon McAdam (biology) - The Health Services Award granted to a student, who by his or her service to the Saint Anselm Community, has contributed generously and significantly to the care of the ill or injured, to the health education, or to the promotion of a healthy environment for other members of the college community. Maura Marshall, director of health services, said of McAdam, "[she] has worked hard with the team, gaining experience responding to 911 calls, providing standby for various events, and has become a consistent and reliable member of the team." Marshall continued, "Building on her strong assessment and communication skills, juggling her academics as a biology major, collaborating with our community partners, and continuing to advocate for SACEMS and patients, Shannon has managed to progress as an Advanced EMT and a CPR instructor."
Amirna Nunez (forensic science) - The Fr. Jonathan Center for Intercultural Learning and Inclusion Award is presented a student whose efforts have fostered a greater appreciation, advancement, and celebration of diversity and inclusiveness in the college's culture and community. In her four years Nunez grew from being a mentee to being a mentor said Curry, calling her "instrumental in the running of the intercultural center." He continued, "Amirna, thank you for your leadership and I have and will continue to miss your presence in the center."
Emily Provencher (politics) – The Meelia Center Partnership Award is presented to an outstanding student in recognition of exemplary involvement and service to the Meelia Center. Dan Forbes '81, director of the Meelia Center said the best way to describe Emily was that she had "the courage to grow and to contribute." He explained that during her four years she demonstrated that courage through her work for public achievement. She created new sites for a politics service-learning opportunity in support of public achievement. "In coming to Meelia's management team to help support 40 community coordinators and continue to manage public achievement was another bold move by Emily."
Hanna Shibles (secondary education and English) and Katherine Defronzo (secondary education and mathematics) - The Meelia Center's Service to Access Academy Award is presented to an outstanding student in recognition of exemplary involvement and service to the Meelia Center's Access Academy. Terri Green Henning, education specialist and outreach coordinator at the Meelia Center for Community Engagement says that this year's aware went to two students who have given so much to the Access Academy Program. "Both have taught several access courses and each has collaborated with faculty and staff to create and deliver instruction to our Access Academy students. And perhaps, most impressive, both have juggled their access responsibilities this spring with their full-time student teaching placements." 
She continued, "Over the years, they've gone above and beyond in their service of to access. They have led by example and their good work has made the program stronger and better."
Julianne Plourde (politics and criminal justice) – The Kevin B. Harrington Award is presented to an outstanding New Hampshire Institute of Politics student ambassador in recognition for exemplary involvement and community service. Neil Levesque, executive director of the New Hampshire Institute of Politics, said this year's recipient "truly made a difference on this campus and within her community." He continued to list the many activities and programs Plourde was involved in on campus and at the institute while juggling an internship, research with a faculty member, and her work as an ambassador. "She is organized and extremely hard working," he said. "But most important, I think, you know the thing about Julianne is that she has a passion for people who haven't had all the advantages in life and she's deeply committed to students in public education and now she's headed off to law school and we couldn't be more proud of what you're doing."
Cody Face (history) – Student Engagement and Leadership (SEAL) Outstanding Student Award is presented to an outstanding member of the student body, by the Office of Student Engagement and Leadership, in recognition for exemplary service leadership and involvement "He has truly developed as a leader and gained confidence through the opportunities he has chosen to engage in during his college experience. He is a consummate role model, mentor, and leader," said Jean Couture, director of student leadership and engagement. "A quiet leader who shows a high level of awareness, accountability, and tremendous focus. His compassion for others is evident in all he does."
2020 Class Council - SEAL Outstanding Student Organization or Committee is awarded to an outstanding student organization or committee in recognition for exemplary community service and involvement. This year's award went to the 2020 Class Council for their exemplary service and leadership throughout the last two years but in particular during the senior year challenges. The 2020 class council includes:  
Jerome Seglah (behavorial neuroscience), president
Farid Mawanda (biology), vice president
Sean Connor (communication), secretary
Julie Duperier (natural sciences), treasurer
Alexandra Farrohi (psychology), senator
Jeremy Gaudet (politics), senator
Caroline Ihlefeld (psychology), senator
Thomas O'Hare (business), senator
Dayijah Achille (English), activities chair
Olivia Riley (communication), class historian
Watch the 27th Annual Paul S. Coleman Volunteer Service and Leadership Awards
About Paul Coleman
Former director of social work at Catholic Charities, Coleman began the social work program at the college in the late 70's. Director of the Meelia Center Dan Forbes said Coleman would have been thrilled to see the level of service involvement by the community. "Like all of us here today, Paul would stand in awe of the depth of student engagement at the college he loved from athletics and student organizations to departments across campus," said Forbes.  
Related Links