Two Faculty Members Honored with the AAUP Distinguished Faculty Award
June 29, 2021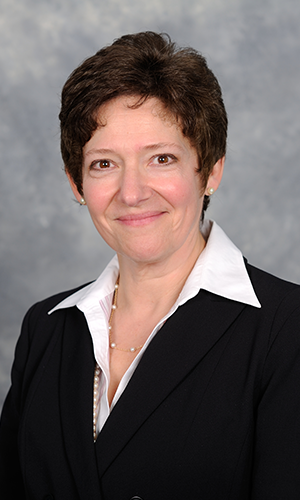 Two faculty members, Elizabeth Ossoff and Gary Bouchard, were recently presented with Saint Anselm College's American Association of University Professors (AAUP) Distinguished Faculty Award.
Founded in 1915, the American Association of University Professors has worked to cultivate a commitment to scholarly excellence, professional values, and the common good. This award is meant to honor professors who emulate excellence in both teaching and scholarship, strong academic contributions through positive relations with students and colleagues, as well as, care for humanity. At this year's faculty retirement event, theology professor Bede Bidlack presented the 2020 award to psychology professor Elizabeth Ossoff and nursing professor Carrie E. MacLeod presented the 2021 award to Gary Bouchard, English professor and director of the Gregory J. Grappone Humanities Institute.
Psychology Professor Elizabeth Ossoff arrived at Saint Anselm in 1990. Since then she developed and taught courses in social psychology, political psychology, gender, and media related issues. Her research focused on the psychology of politics, media, and gender. In addition to her role as teacher, she was the research coordinator for the Jeanne D. Smith Center for the Study of American Democracy and Citizenship at the New Hampshire Institute of Politics (NHIOP). She also created the National Education of Women Leadership New England program, which has been held every June for ten years, and serves as the faculty advisor for the men's rugby team.
While presenting her with the award, Professor Bidlack stated that "once they overcome their initial fear of her, students find a master teacher and compassionate mentor." He went on to say, "Indeed, they find her both challenging and engaging."
Professor Ossoff retired at the end of the 2020-2021 academic year.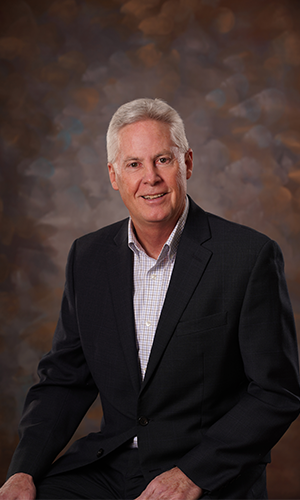 During his 30 plus years at the college, Professor Bouchard has served as both the English Department Chair and as an executive vice president at Saint Anselm College. As the director of the Gregory J. Grappone Humanities Institute, he runs the popular Come Friday Forums as well as hosts the annual Shakespeare Sonnet Reading-marathon.
A writer, poet, researcher, and editor, he has developed and taught a variety of classes from Shakespeare to Robert Frost to public speaking to Native American Literature. He is devoted to the college's Conversatioprogram and to the humanities.
During the award presentation, nursing professor, Carrie E. MacLeoddescribed Bouchard as "so woven into the fabric of this college community." Bouchard's son, Phil Bouchard, added, "My father's dedication to Saint Anselm College has impressed me for as long as I can remember. I grew up watching him put every ounce of professional energy into honing his craft as a professor, evangelizing the Saint Anselm College mission."