Two Students Awarded the Gordon Summer Research Fellowship
May 20, 2021
Emily Burns '22 and Robert Zaleski '22 have been awarded the Albert H. Gordon Summer Research Fellowship at the New Hampshire Institute of Politics (NHIOP) for the summer of 2021.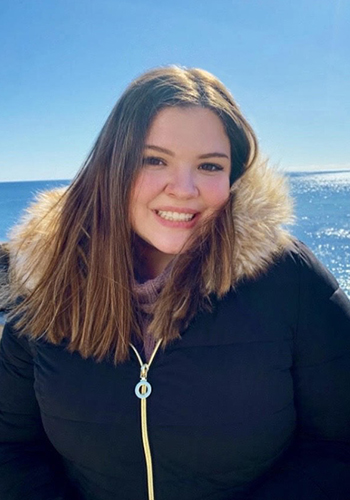 Emily Burns, a politics and American studies double major, plans on spending this summer researching how donations from corporations affect candidate's speeches or policies. With the help of Professor Erik Cleven of the politics department, Burns hopes to observe how a candidate's rhetoric changes before and after they receive donations from entities like private prison corporations.
"A key component of being an educated voter is knowing where candidates obtain their ideas from," explains Burns. "Voters should know what effect campaign donations have on politicians' attitudes toward important issues facing our country like immigration. If corporations are able to donate large amounts of money to candidates and help them shape their agenda, then the voting public should know."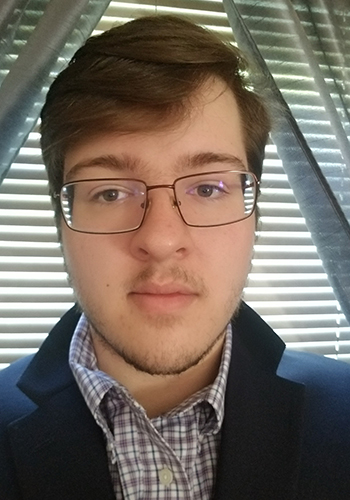 Robert Zaleski, an international relations major and graphic design minor from East Bridgewater, Mass., plans on researching how states utilize international institutions with a specific emphasis on the United States and China. Zaleski will be working with Professor Anne Holthoefer from the politics department to oversee his studies and research.
"I believe my research is significant because of China's rise as a global power and rival to the U.S., so comparing how the two countries interact with global institutions could be useful in understanding how each country approaches diplomacy," says Zaleski. "Other students should take advantage of research opportunities because they provide great opportunities to gain experience in your field of expertise and look great professionally."
The Albert H. Gordon Summer Research Fellowship aims to provide deserving students with a well-rounded experience that will enhance their career planning, postgraduate opportunities, and active citizenship. The grant is open to students of all majors upon completion of their junior or senior year. Those who are chosen are recognized for their leadership and critical thinking skills, a proven commitment to civic education and engagement, and a high degree of intellectual depth.
"The Gordon Fellowship is allowing me to dive into issues I care deeply about," says Burns. "Conducting research at Saint Anselm College not only fuels the curiosity that is held by so many students, but also provides opportunities for students to push themselves intellectually in a way that is distinct from research conducted in the classroom."
Related Links