Unity Retreat 2022: Healing and Solutions for POC
February 28, 2022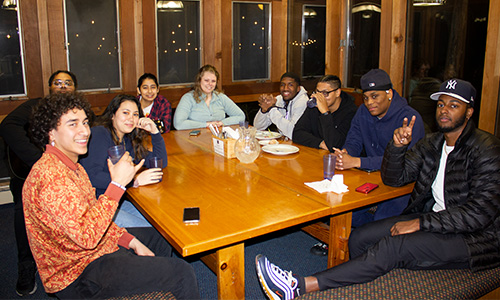 On February 18 – 19, 2022, a group of students gathered to discuss the collective, but also individual, experiences of people of color (POC) at Saint Anselm College, a predominantly white institution, during the annual Unity Retreat.
The Unity Retreat is composed of presentations, skits, and activities which are all led by students. This allows students to speak freely and be comfortable sharing about their own experiences. Students of color leave the retreat more empowered; white students leave more informed and educated on experiences they have never had. Wayne describes it as an "awakening" for students of color and a validation and verification of their identity that they never knew they needed. Although this strong Anselmian activity is not as known around campus, it is one that the students of color appreciate and advocate for.
Korah Olivier '22, a senior student leader, recalls her first time at the retreat as a participant, "I felt like I was being educated, a lot…because there are things I didn't know and it was the leaders that taught me. When I became a leader, I felt like I was responsible for educating people but in a positive way, making sure they were having fun, mentally prepared and just comfortable." Being a leader can be a hard responsibility but it only encourages the student leaders to help make a difference.
Jamal Peterson '22, a first-time participant, talked about his first experience at the retreat. He says, "Hearing different viewpoints on things was interesting because I didn't grow up around a lot of white people. You could feel very lonely but hearing about similar experiences to my own made me feel more connected to those around me."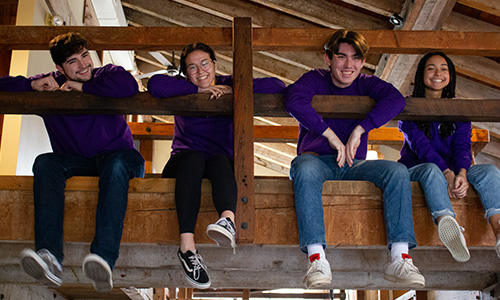 This year's retreat theme was healing and finding solutions to problems for students of color but also the Anselmian community. Presentation topics included how to navigate the workplace as a POC, cultural awareness, mental health, the power of privilege, and intercommunal support. Although all presentations were specifically developed for POC, they also helped the white students become aware of their own privilege and ways to help facilitate difficult conversations on campus. These presentations weren't only about correcting a narrative but also about finding healthy and safe tools for POC who struggle in a society that judges and discriminates them.
Sponsored by the Father Jonathan, O.S.B., Center for Intercultural Learning and Inclusion, the retreat has been a campus tradition for approximately 10 years. At the beginning, the retreat was only offered to students of color, and students involved with the Intercultural Center. It was only four years ago that students from outside the center were invited to join in the discussions and activities. Wayne Currie, the Director for the Intercultural Center, adds that it was a difficult but important change and not without its conflicts. Wayne also comments that "it was never about that; it was about educating and enlightening. You can't make change if people don't know there's an issue."
Related Links