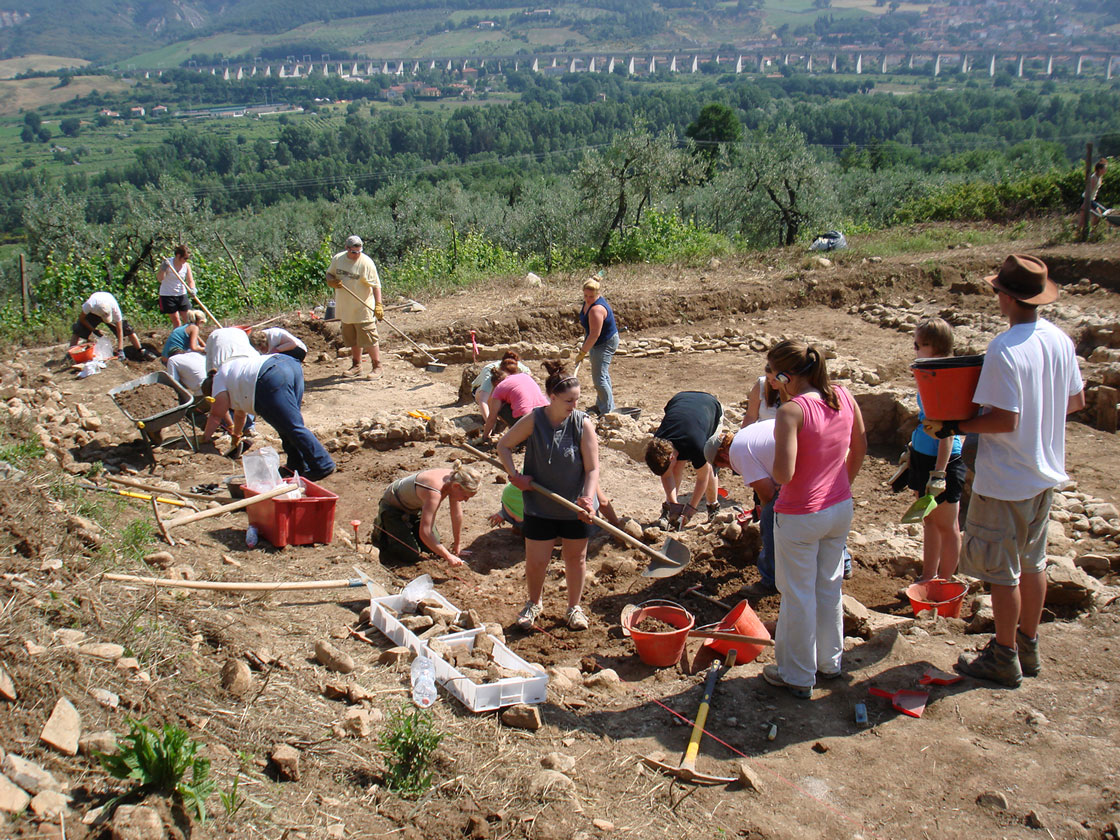 For the daring- Excavate in Italy
For six weeks in May and June students may participate in an archaeological dig in medieval buildings, Roman bath complexes, and an Etruscan city of the dead as well as an underground pyramidal structure dating from 400 BCE that we have no idea what it is. But it is very large and we are still going down. You can help figure out what it is as well as the other sites. These sites date from 1000 BCE to 1400 CE and have yielded material from Greek, Etruscan, Roman, medieval and renaissance Italian cultures.
As part of these excavations, Saint Anselm College Orvieto runs a Field School. Optional course credit (4 or 8 hours) is available through Saint Anselm College Summer School.
The Field School has three components, digging in the field, working in the lab or photo lab, and attending lectures both in the convent and at museums.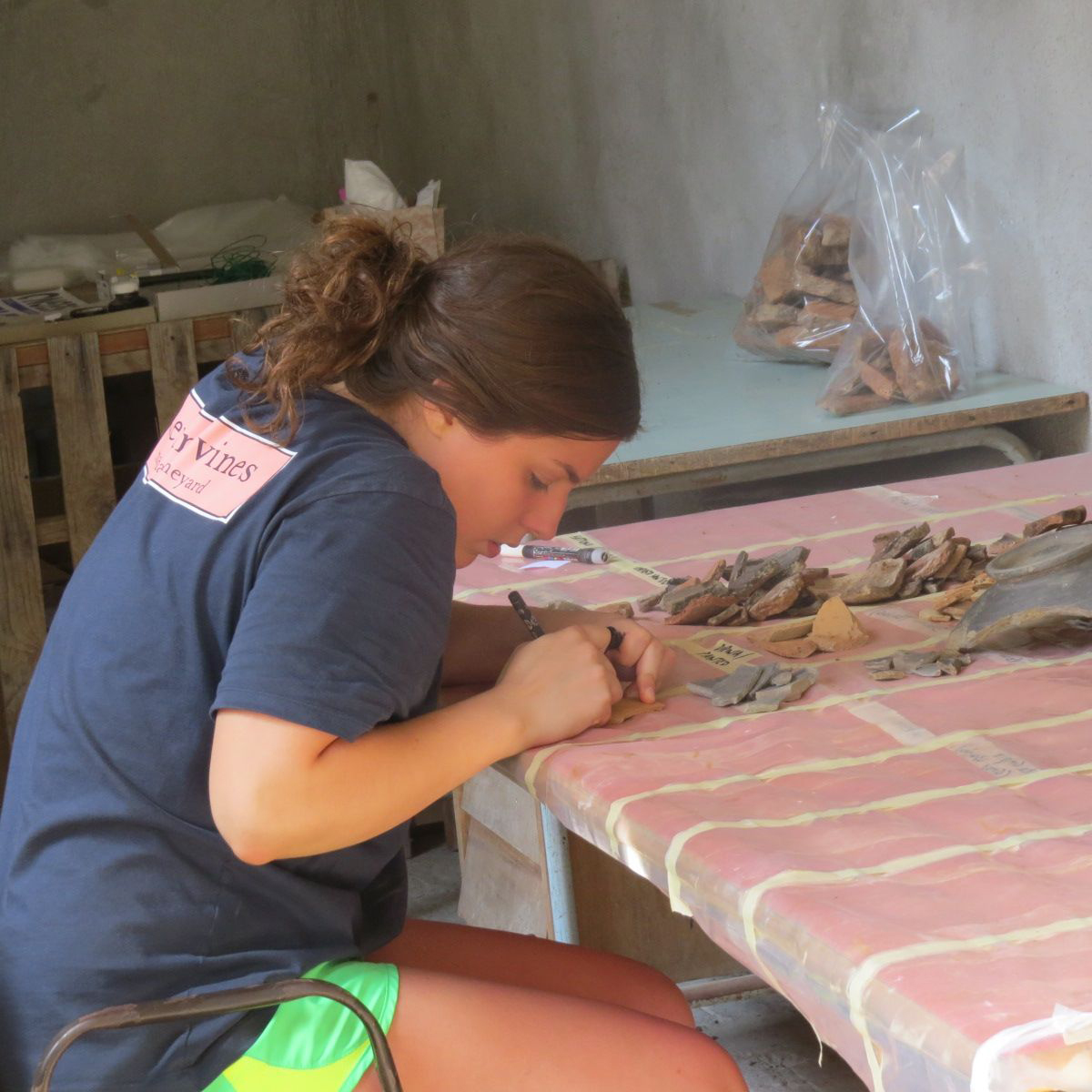 Daily Schedule
Excavation and fieldwork are not for everyone. Monday through Friday our wake-up call is 7 a.m. Breakfast ends at 7:20 a.m. We leave for the sites at 7:30 a.m. Work is scheduled from 8 a.m to 3:30 p.m. 
The day is spent either digging under the Umbrian sun at Coriglia or the Etruscan necropolis or deep underground in the pyramidal structure. Students will learn how to use basic archaeological tools: trowels, shovels, pick axes and wheelbarrows. There will also be training in the use of the total station and other archaeometric tools. You will be taught proper excavation techniques in the field and need no prior knowledge.
In the Lab, students will receive hands-on instruction in cleaning and identifying artifacts as well as in sorting and cataloging the finds and photographing the artifacts.
At 7:30 p.m., the team has a communal dinner in the Convent cloister to eat and drink and discuss the exciting finds of the day.
Contact Information
Prof. David George
Faculty / Director
Saint Anselm College Orvieto
Palazzo Negroni, Piazza Corsica, 2.
Orvieto (TR) 05018 Italia
phone: +39 333 9313426
dgeorge@anselm.edu
Prof. Linda Rulman
Faculty / Director
Saint Anselm College Orvieto
Palazzo Negroni, Piazza Corsica, 2.
Orvieto (TR) 05018 Italia
phone: +39 333 9313426
lrulman@anselm.edu