The study abroad program in Orvieto takes students on an educational journey of a lifetime.
PHOTOGRAPHY BY GRETA RYBUS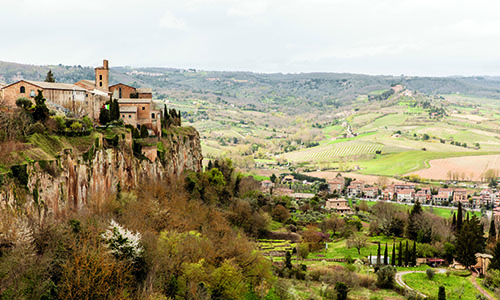 Nestled in the southwest corner of Italy's Umbria region, Orvieto serves as the perfect setting for students to live, learn, and immerse themselves in another culture. Created by Professors David George and Linda Rulman, both of the Classics department, the study abroad semester program in Orvieto began with a pilot program in the spring semester of 2016 with 11 students. Today, the program has introduced dozens more to the breathtaking beauty, rich history, and extensive culture of Orvieto and its surrounding areas.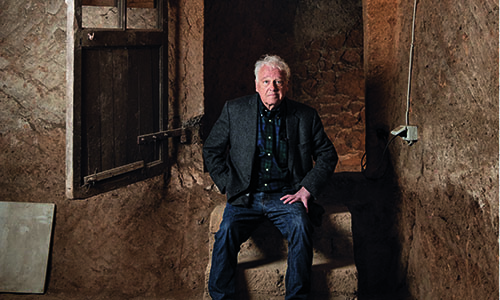 Professor David George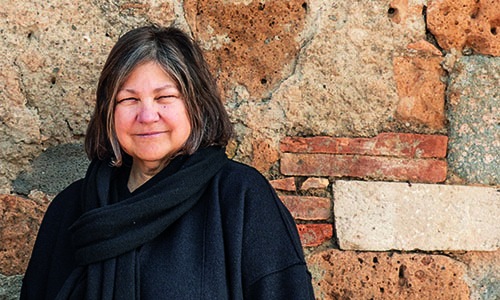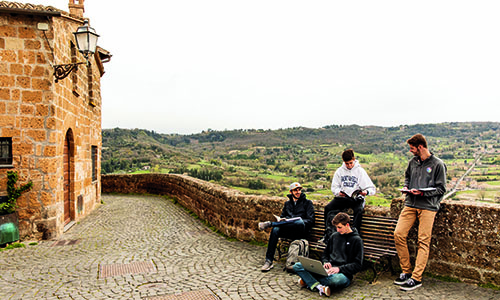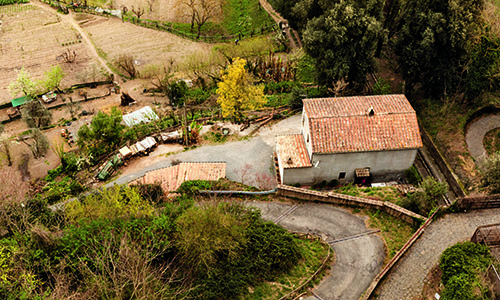 ---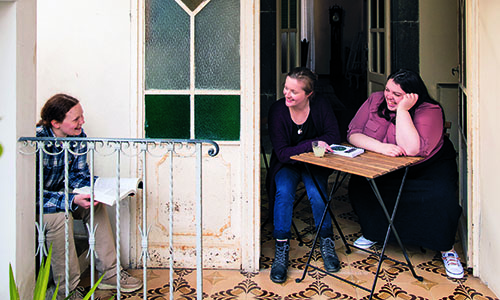 Students study outside their apartment building which overlooks Orvieto's countryside; Student apartments offer an equally ideal backdrop for studying inside or discussing the adventures of the day with friends; A view of Orvieto's countryside taken from the funicular station—a type of railcar used to shuttle villagers and students up the steep hills from the rail station to the village.
---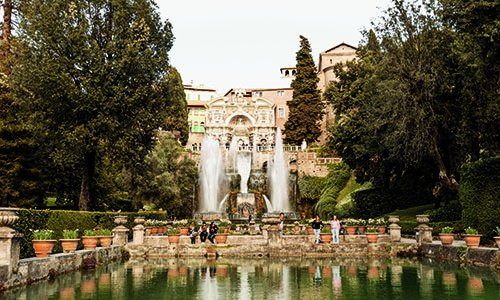 Villa d'Este is a 16th-century Renaissance-style villa in Tivoli, located just outside of Orvieto. Below: Back in Orvieto, students can sample the regional delicacy cinghiale (wild boar), at the shop L'Oste del Re. Bottom: When not on foot, mopeds offer the next best mode of transportation for exploring.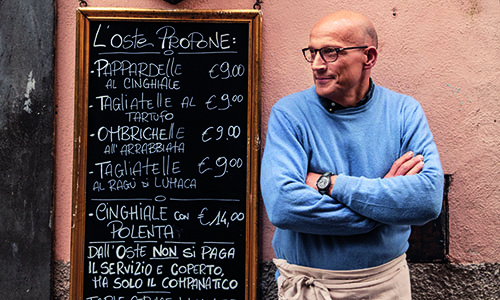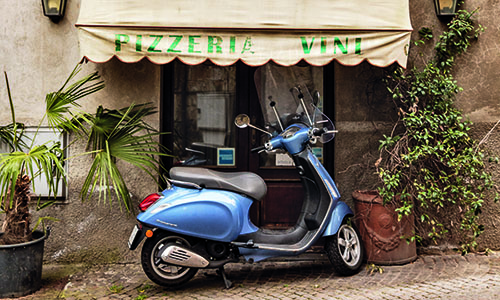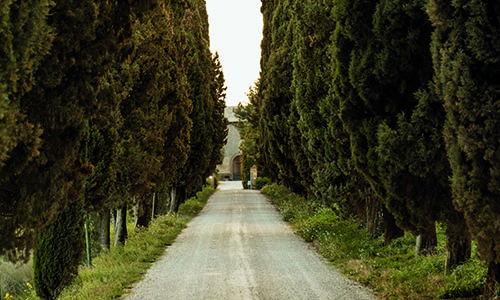 Traveling a country road framed by towering cypress trees is a quintessential Italian experience.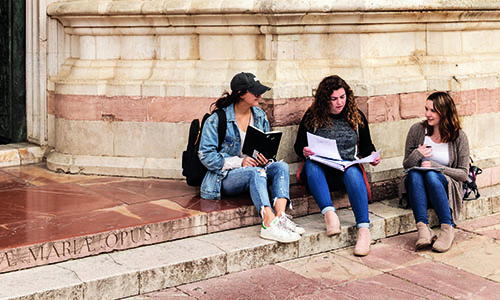 Students grab a seat to regroup and review outside of the Italian cathedral, the Duomo.
---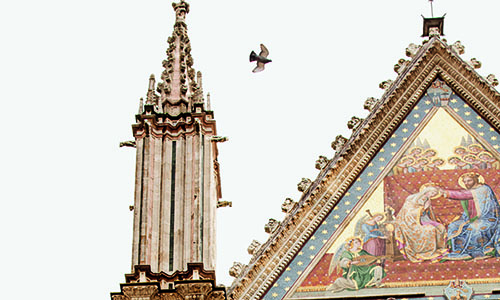 With its gothic-style architecture, the Duomo is one of the most celebrated cathedrals in Italy; Farmers markets can be found at the Piazza del Popolo on Thursday and Saturday mornings in Orvieto, offering a feast for the eyes, as well as the stomach; Students explore Hadrian's Villa in Tivoli—a retreat for Roman Emperor, Hadrian, built in the 2nd century A.D.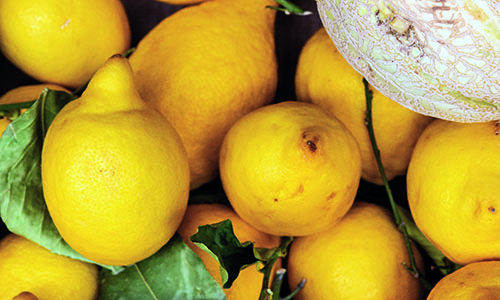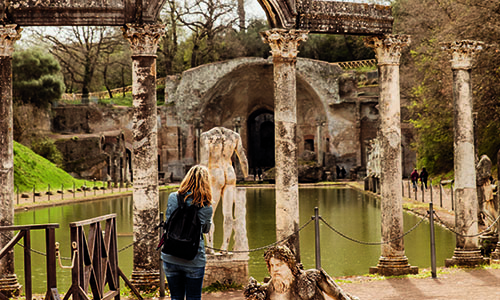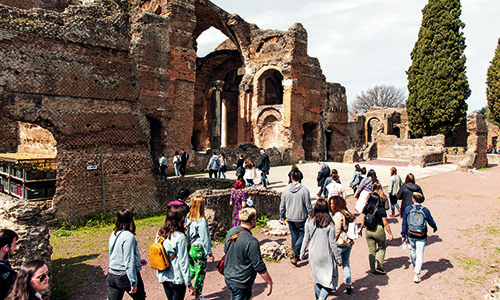 ---
Studying becomes more adventure than requirement when done near the Italian countryside.
---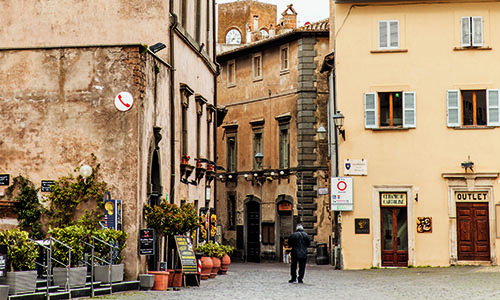 Rising above the Piazza del Duomo, or public square, is the Maurizio Tower. Originally used to signal the beginning (and end) of the working day for workers building the Duomo, today it still rings every hour.
---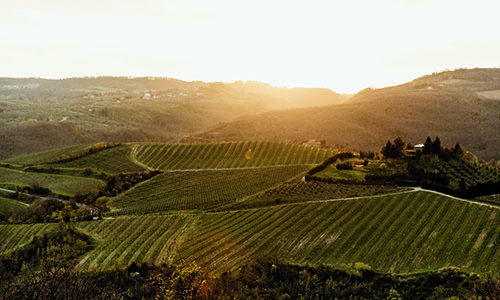 When the semester comes to an end, Saint Anselm students, will likely agree—the most memorable experiences are comprised of smaller daily events, such as sampling Italian dishes like pasta with spring vegetables, or having a front row seat to the sun setting over Orvieto.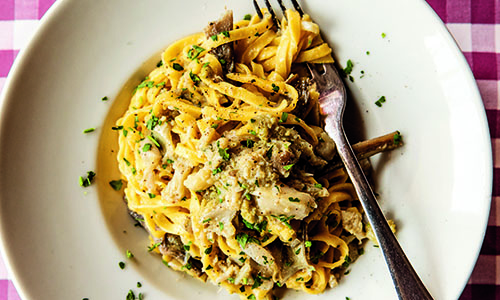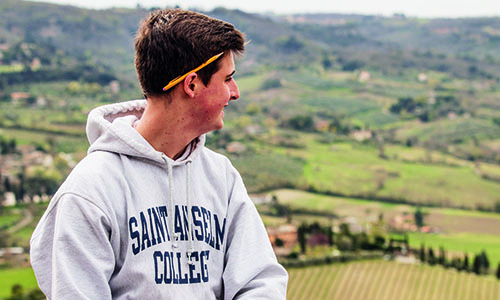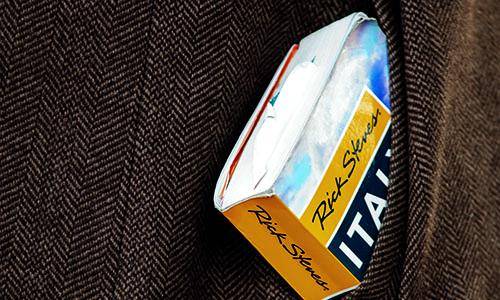 Join the Adventure
Also in the Issue
Past Issues