Fall/Winter 2022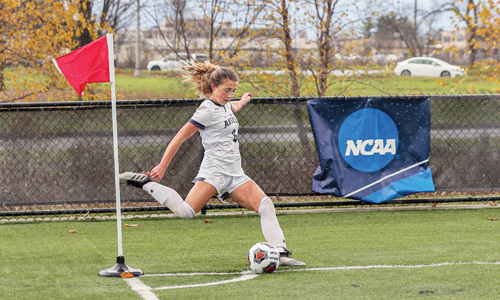 1:
The women's soccer team saw its historic season come to a close in mid-November—the Hawks were eliminated via penalty kicks after playing to a scoreless double-overtime draw in its NCAA Championship First Round match against Jefferson University. The team qualified for the NCAA postseason for the first time in program history in addition to winning its first NE10 playoff match since 2006.
---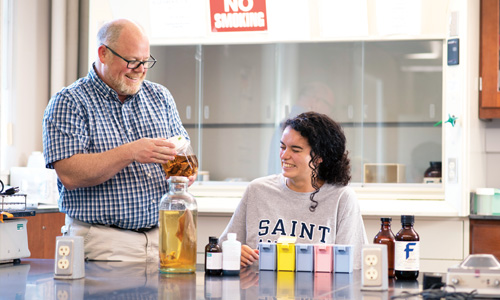 2:
Prof. Brian Penney, Ph.D., chair of the biology department, works with Anastasia Morrison '22, a biochemistry and molecular biology student.
---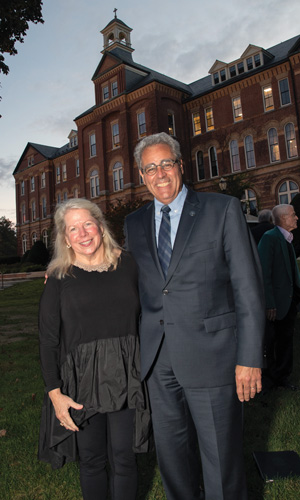 3:
President Favazza and Dr. Paddy Cronin Favazza welcomed guests back to the annual President's Society Dinner for the first time since 2019.
---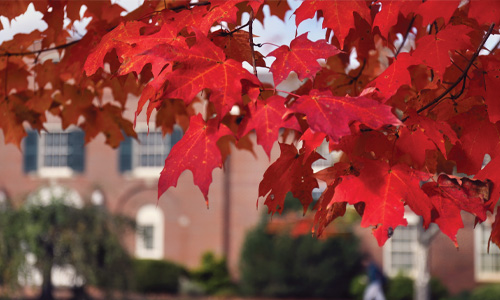 4:
When the bright colors of fall arrive, campus is elevated from beautiful to stunning.
---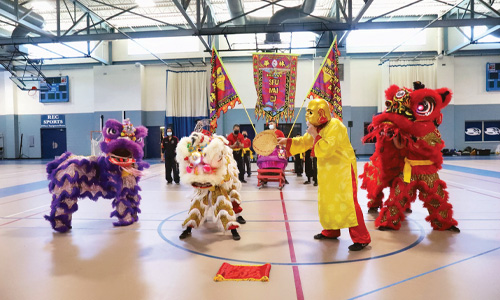 5:
Students had the opportunity to experience cultures from around the world during the Father Jonathan Center for Intercultural Learning and Inclusion's annual Multicultural Day.
---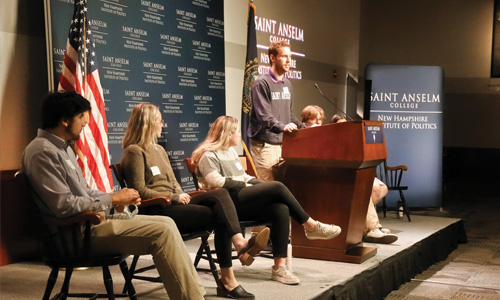 6:
NHIOP Student Ambassadors shared their experiences with future Anselmians during the college's open house this fall.
---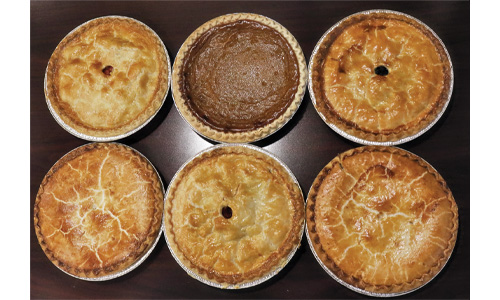 7:
Beloved holiday traditions returned to the Hilltop this season, including the annual Thanksgiving cheesecake and pie sale. More than 2,000 pies, 1,100 cheesecakes, and 1,300 breads were sold, with blueberry pie and gobble rolls topping the list.
---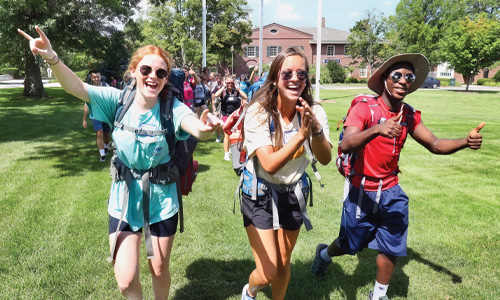 8:
This year, 43 students completed the 130-mile journey from Lewiston, Maine, to Manchester, N.H., as part of the annual Road for Hope walk.
---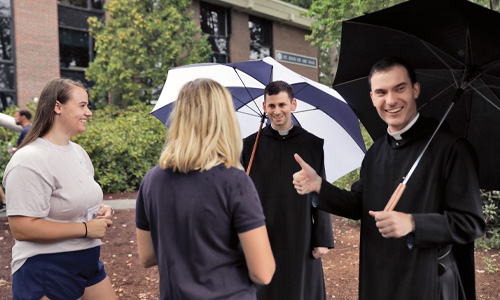 9:
Fr. Aloysius Sarasin, O.S.B. '17 and Br. Basil Louis Franciose, O.S.B. '17 greet students during an overcast Move-In Day.
---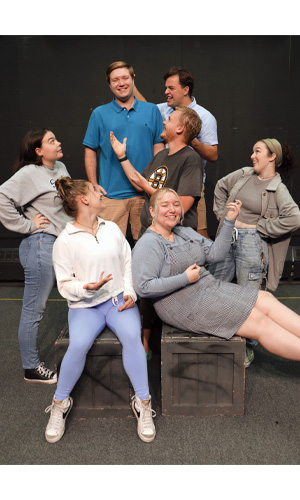 10:
The Anselmian Abbey Players presented three performances this fall, including "Puffs," "Cabaret Night," and a One-Act Play Festival.
---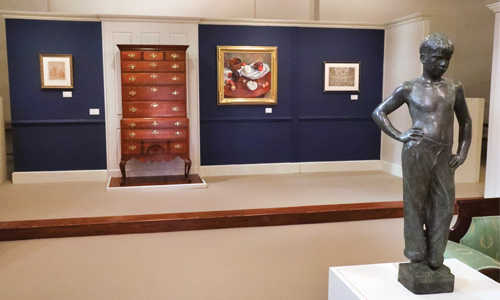 11:
The Alva de Mars Megan Chapel Art Center opened its new exhibition, "The MacDonald Collection ~ In Conversation," earlier this fall. The exhibition, which will be available through February 11, is part of the Chapel Art Center's permanent MacDonald Collection brought up from the archives.
---
Photos by Brian Foly, Kevin Harkins, Jason Kolnos, Leah LaRiccia
Also in the Current Issue (Fall/Winter 2022)