Looking to visit Saint Anselm College? Here are some valuable resources to make sure you get the most out of your visit! Be sure to check out how to get to campus, the locations of different buildings across the Hilltop, and accommodations in the area. 
---
Campus Map & Parking
Use our interactive campus map to find buildings, parking lots and just about anything else on campus. You can also download a copy (PDF/581KB) to print and bring with you.
Download the Campus Map
You can also download a copy (PDF/4.6MB) to print and bring with you. You can use it to find specific buildings, parking lots, and just about anything else once you arrive on campus.
---
Directions
You can enter the address below into your GPS. Directions from various geographic locations as well as estimated driving distances are also provided below.
SAINT ANSELM COLLEGE
A Catholic Benedictine Liberal Arts College
100 Saint Anselm Drive
Manchester, New Hampshire 03102
(603) 641-7000
www.anselm.edu
Driving Distances to/from Saint Anselm College
1 - 3 Hours from Campus

Augusta, ME
Hartford, CT
Burlington, VT
Providence, RI
Springfield, MA

4 - 6 Hours from Campus

Albany, NY
New York, NY
Philadelphia, PA

7 - 9 Hours from Campus

Buffalo, NY
Baltimore, MD
Washington, D.C.
---
Location, Lodging & Dining
Saint Anselm College is located in Manchester, New Hampshire, the largest city in the state. The Queen City is a dynamic and growing spot, combining exciting urban opportunities with nearby natural splendor. When not on campus, Saint Anselm students often find a second home in nearby Manchester where they can explore local restaurants, shops, and social centers, have a night on the town with friends, go to the movies, catch a concert or game, and more. Check out a few of the opportunities available in our backyard: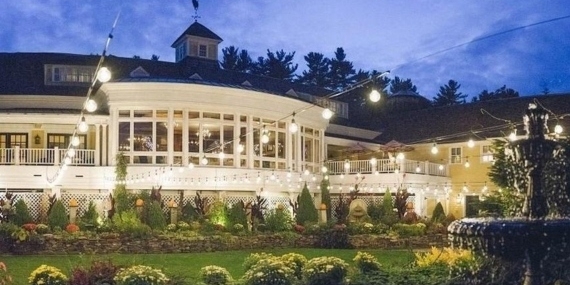 Stay
There are plenty of hotel accommodations conveniently located nearby Saint Anselm College. The following hotels offer preferred rates. Please call and mention Saint Anselm College to book your stay.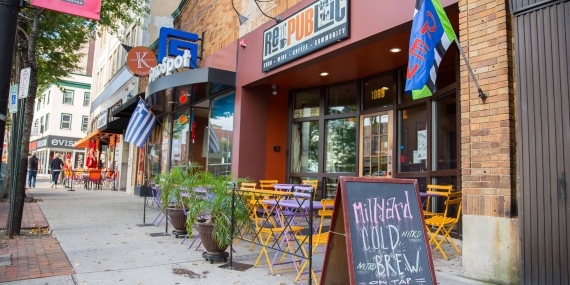 Eat
Saint Anselm College is ranked 15th in the nation for its food! We hope you'll stick around and catch a bite to eat on campus.
The Manchester area - as well as its surrounding towns - also offer a wide variety of dining experiences. Looking for a recommendation? Ask any Anselmian community and they will certainly share their favorite spot!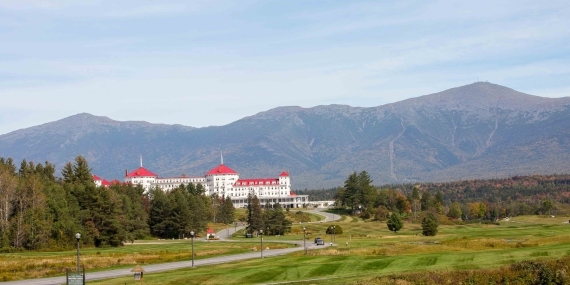 Explore New Hampshire
New Hampshire is home to gorgeous views and plenty of activities. Here are some of our favorites:
Ski, snowboard, or hike your way through the White Mountains
During the winter, check out the Ice Castles in Woodstock
Head to the seacoast for fun in Portsmouth and Hampton Beach
Spend some time at Lake Winnipesaukee
Shop 'til you drop at the outlets in Merrimack, Tilton, or North Conway
Visit the state house in Concord and walk around their downtown area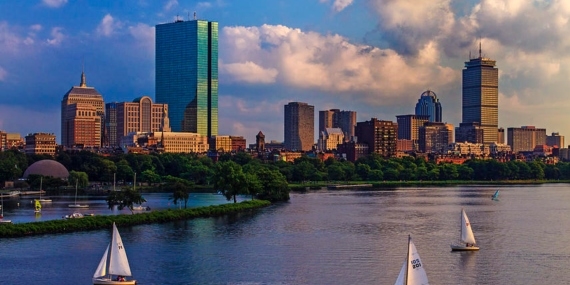 Explore New England
Saint Anselm College's location makes it easy to visit all different parts of New England. The following areas are all within 1-3 hours from campus:
Boston, MA
Providence, RI
Hartford, CT
Portland, ME
Burlington, VT