Saint Anselm College Workday FAQs
What is an ERP system?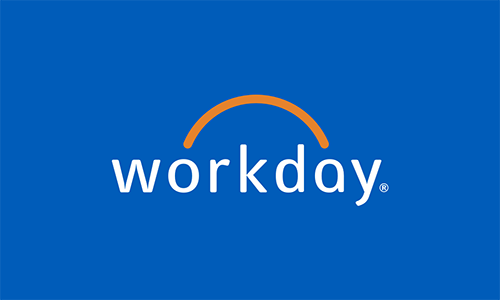 Enterprise Resource Planning (ERP) software manages all the business activities and resources of an organization: people, time and money. A single platform will allow common data structures and business processes, more efficient reporting and better transparency.  Saint Anselm College has selected Workday as our ERP.
 
What is Workday?
Workday is a cloud-based Enterprise Resource Planning (ERP) software system that will become Saint Anselm College's primary tool for managing financial and human resources, as well as related data. All college employees will benefit from Workday's user friendliness, modern look, seamless workflows, comprehensive security protection and convenient mobile app.  In our instance, Workday will replace manual procedures, Jenzabar, and Paycom.
 
Why are we moving to Workday?
Saint Anselm College needs to modernize our financial and human resource systems. Currently, the systems we do have in place are outdated, not fully integrated and lacking modern security.  As such, our employees must manually share and house data – which creates inefficiency and space for error, and severely limits our access to and understanding of this information. Workday will allow us to move forward our mission that encourages truth, fosters growth, enriches lives and engages graduates locally, nationally, and globally. 
 
How will Workday impact me?
Workday will not eliminate anyone's position.  Instead, employees will learn new ways to do things like request time-off or update personal information. Certain employees, like those within human resources and finance-related departments, will learn new ways to fulfill some of their job duties.
 
When are we moving to Workday?
Our project began in February 2022.  Several employees are assisting with the implementation by serving on functional, technical and change management teams. Alchemy, a solutions partner that focuses solely on Workday within higher education, is helping us with our implementation. The soonest college employees will have access to Workday is January 2023. 
 
How will we learn to use Workday?
In the coming months, there will be more information about Workday, its features and how you will use them. Watch for various ways to learn more – whether in-person, videos or printed job aids. These training opportunities will happen before, during and after Workday goes live. 
 
When will Workday for Students be implemented?
The Student module provided by Workday will be implemented in 2023-2024.
 
What is the anticipated project timeline?
Out of the three solutions being implemented, the Human resources and Finance modules will be implemented in 2022-2023, with the Student module being implemented in 2023-2024. See more project timeline detail
 
What can employees expect to do with Workday?
Employees of the College can expect to see the following once logged into Workday:
Manage personal information
View compensation
Access pay slips and tax documents
Update direct deposit and W-4 information
Select benefit elections: eligible employees
Look at benefit enrollment: eligible employees
Request time off and leaves of absence
Report time and leave
Enter time worked: overtime eligible and small groups of exempt staff
I manage people. How will Workday help me with that?
People managers can expect additional functionality within Workday to do the following:
Manage team talent and performance profiles, timecards, leave requests, and accrued leave
See organizational structure in one view
Recruit, hire and onboard new employees
Check status of hiring process: hiring managers and search chairs