You are now an Anselmian. Anselmians are driven. Honest. Focused. Bright. Prepared for anything.
The Admitted Students site has all the resources necessary for you to explore Saint Anselm College through new eyes and learn why you'll call it "home" for the next four years!
Now that you have been admitted find out what to do next: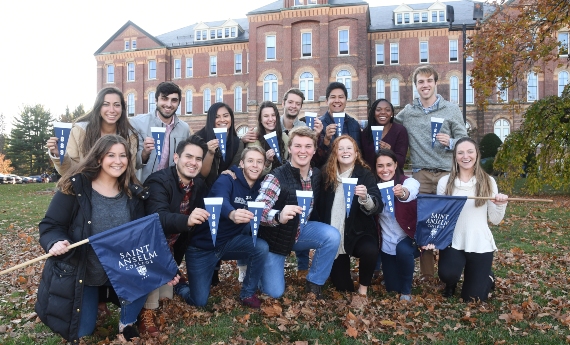 Celebrate & Meet Future Classmates
You can download our Anselmian Social Media Toolkit and share your big news on social media. Show off your class banner with #SAC24.
Follow @SACclassof2024 on Instagram to meet future classmates and stay up-to-date on upcoming events. Direct Message a picture and a short bio to be a featured admitted student.
Follow Saint Anselm College on ZeeMee to see videos from current students and chat with other admitted students.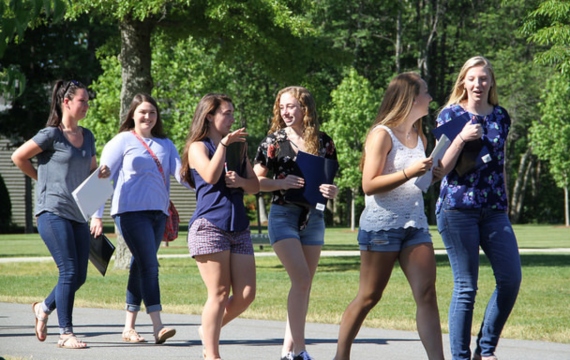 Attend Admitted Events
With a variety of admitted events on top of our weekly campus tours, there are plenty of chances to visit Saint Anselm College (or have Saint A's come to you!). Each opportunity is a little bit different, so feel free to attend everything!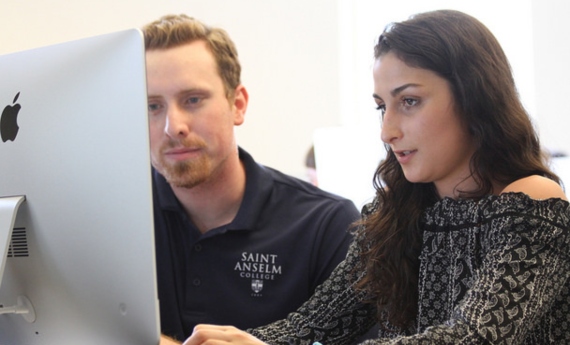 Finance Your Education
Learn how to access your Financial Aid information as well as understand the various types of aid offered.
Make Your Decision
Access the Admitted Student Portal to either "make it official" and submit your deposit or decline your offer of admission.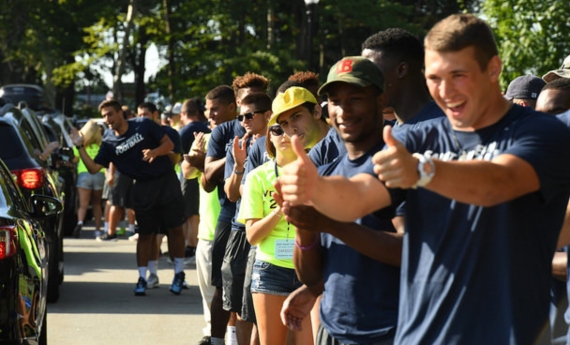 Summer Plans
Have you decided to enroll at Saint Anselm College? Here is what you will need to do over the summer:
Complete Your Enrollment
Request your final transcript from your high school.
Access the Enrollment Portal and complete all required documents (will be available in mid-May)
Orientation Pts. I & II
Spring Enrollment Orientation: Sunday, January 12
Orientation Pt. I: TBD - Typically held in mid-June
Orientation Pt. II: August 27, 28, and 29
More information will be available soon.