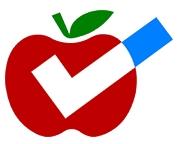 Elementary School Matinee Performances
Call the business office for reservations for school groups and home-school students!
Call 603-641-7700 |Email: dana@anselm.edu 
As a performing arts center on the campus of a liberal arts college, we understand the value of educating and engaging students of all ages. Every season, our program is carefully selected to entertain, but also to educate, to foster intellectual capacities, and to nurture cultural understanding.
The Dana Center for the Humanities is home to Saint Anselm's nationally ranked humanities program, which is the cornerstone of our liberal arts education. Its distinctive, interdisciplinary approach teaches students to move among disciplines as all Saint Anselm students, regardless of major, participate in this nationally known, widely acclaimed program. Faculty members from all disciplines lead seminars in which students contemplate questions of what human greatness means in the context of historical, philosophical, political, and artistic endeavors.
Each and every performance on the Dana Center stage supports our humanities program and the college's mission of creating thoughtful leaders who dedicate themselves to the active pursuit of truth. Classical and contemporary artists representing all genres of the performing arts perform in the Koonz Theatre.
Students of all ages and from all over New Hampshire are also given the opportunity through our matinee performances and community outreach to benefit from our educational and entertaining programming.
By bringing these performances from such a diverse array of countries and traditions to Saint Anselm College, we connect with the human experience across cultures and bring to life the lessons of the classroom.