The American Stage Series: Francis X. Suarez, Mayor of Miami
In Person
April 18, 2023
9:00 am EDT - 10:30 am EDT
Location
: New Hampshire Institute of Politics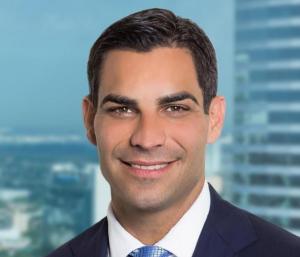 Please join us for this special opportunity to hear from Francis X. Suarez, Mayor of Miami.  
Francis X. Suarez is the 43rd Mayor of Miami. First elected with a mandate of 86 percent and then re-elected with a mandate of nearly 79 percent, Mayor Suarez has championed the integration of climate adaptive policies, Web 3.0 technology, and a free-market approach to government. As the first Miami-born mayor, he is committed to building a Miami that lasts forever and that welcomes everyone.
Under his leadership, Miami has cut crime and cut taxes to one of their lowest points in over fifty years, spurring a broad-based economic expansion across Miami. Mayor Suarez has also pursued a package of affordable housing reforms—Miami For-Everyone—that leverages federal opportunity zones with the activation of underutilized land to the supply and overall access to affordable housing for working people and communities of color.  
Complimentary Breakfast.  This event is free and open to the public with advance registration.