Life, Liberty, and the Pursuit of New Hampshire
In Person
April 19, 2023
6:00 pm EDT - 7:30 pm EDT
Location
: New Hampshire Institute of Politics
The NBC Boston original series Life, Liberty, and the Pursuit of New Hampshire follows a libertarian political migration known as the Free State Project. Twenty years ago, one man penned a manifesto encouraging 20,000 libertarians to sign a pledge and move to the Granite State for more freedom. "The Free State Project" has shaken up politics and communities in New Hampshire and is growing in strength and numbers. 
Alison King, Shira Stoll and Dan Ferrigan, who worked on the 8-month long project, will join the Institute for a moderated discussion, sharing their insights of the Free State Project and how they gained trust of both sides to produce a fair and balanced docuseries. 
Free and open to the public with advance registration.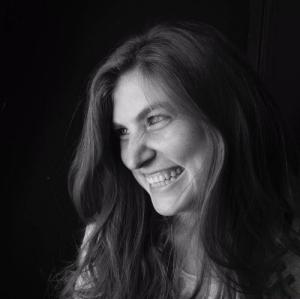 Presenters
Shira Stoll is the Co-Director + Producer of Life, Liberty and the Pursuit of New Hampshire. She is a regional Emmy and Murrow award winning video producer and journalist on the Special Projects + Streaming unit at NBC10 Boston working on long form narratives and investigative stories.
Stoll was awarded a 2022 Regional Edward R. Murrow Award for her role on the project "Where I'm Really From," a 2022 New England Emmy for The Chinatown Massacre documentary and a 2019 New York Emmy for Where Life Leads You: Stories of Staten Island's Holocaust survivors.
Award-winning photojournalist and filmmaker Dan Ferrigan is the Co-Director + Producer of Life, Liberty and the Pursuit of New Hampshire.  
Ferrigan has worked around the world in nonfiction storytelling and was the cinematographer on the documentary THE WAY WE GET BY that was released theatrically in July 2009, playing in over 60 cities across the country. Dan grew up in Winslow, Maine and currently resides in Needham, Massachusetts.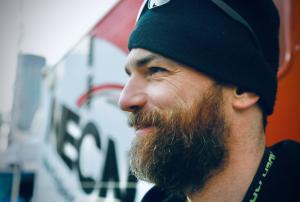 Alison King joined NBC 10 Boston and NECN in 1995 as the station's first Connecticut Bureau Chief. Nine months later she moved to Boston to become the station's Political Reporter.  Since then, Alison has covered seven presidential races and a wide range of New England political stories, including a documentary on the late Massachusetts Senator Ted Kennedy.
She has earned a number of awards for her work including three Emmys, two Gracies, several Associated Press Awards, and she was a contributing member to NECN's 2000 Dupont award.
Alison was the reporter and producer of the May, 2007 documentary, "The Education of Deval Patrick, The First 100 Days,'' which exclusively chronicled the first tumultuous months of the administration of the Massachusetts governor.  
A career highlight occurred in 2014 when Alison traveled to Washington for a behind-the-scenes visit to the White House, including a one-on-one interview with President Obama.