---
Nine Anselmians Receive Alumni Awards
The Alumni Council recognized nine Anselmians at the 2021 Alumni Awards this fall for their inspiring achievements and generous contributions to the college and their communities.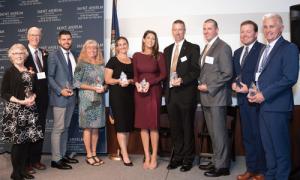 During the evening, honorees, their family and friends, and other Saint Anselm College alumni had the opportunity to come together. The evening began with a welcome from Jim Flanagan, senior vice president and chief advancement officer, an invocation from Fr. Benet C. Phillips, O.S.B., '87, and a welcome and college update from Dr. Joseph A. Favazza, president of Saint Anselm College.
"I'm thrilled we are able to host this important event in person: an event that celebrates talented and dedicated Anselmians and the incredible work they have accomplished," welcomed Dr. Favazza. "As we commend our award recipients tonight, I'm grateful for the opportunity to acknowledge the significant impact they have had both on the campus community and in their own communities."
Lieutenant Matthew D. Barter '08 received the Career Achievement Award. Barter serves as the chief of staff at the Manchester Police Department and has spent his career developing and implementing data-driven, evidence-based strategies to reduce crime. He is a member of the U.S. Attorney's office Project Safe Neighborhoods Committee and is an active member of the Manchester Police Athletic League. "Saint A's uniquely shapes students to think critically, apply research and theory in what they do, and constantly pursue truth. As alumni and friends of the college we must continue to support these efforts," said Lt. Barter. "The Hilltop was, and continues to be, influential to me and my work, and I'm beyond thankful that my foundation in policing was here."
Alice (Upham) Dunfey '68 and Michael Dunfey '68 received the John F. Barry '40 Spirit of Saint Anselm Award for their role as "the heart and soul of the class of 1968 for more than 50 years." They attend most basketball games and bring their classmates along for those and many other campus events. As a former admissions counselor, Alice Dunfey was the reason many chose to attend the college, including some of the other honorees in the room. "Without Mike and Alice's commitment to Saint Anselm and our class," shared a classmate in a nomination letter, "we would be hard pressed to share in the accomplishments and hardships of our fellow classmates. They keep us together."
Jeanne (Savoy) Elliott '95 was honored with the Career Achievement Award, for her long nursing career where she has mentored and taught many new nurses at Massachusetts General Hospital in Boston. During the Covid-19 crisis, she quickly stepped up and took on additional responsibilities on her cardiac and other intensive care floors wherever needed. She recently was named a clinical scholar at MGH and will begin coordinating, supervising, and evaluating nursing students. "Integrity, respect, responsibility, compassion, and teamwork are just a few traits that I discovered when I was here on the Hilltop," said Elliott. "For me, the biggest life lesson I took away was involvement. You must be active in your surroundings. You must think about leaving the world a better place than when you found it."
Robert M. Elliott '95 received the John A. Houghton '49 Alumni Council Award for his many years of service on the Alumni Council. During his nearly two decades of service on the Alumni Council, he has helped lead multiple council members and assist several Alumni Council Presidents where he has helped with research projects, alumni engagement plans, reviewed and helped select award nominations, worked to reinstate the Boston Business Roundtable, and led a review and update of the council by-laws.
The Alumni Council honored Colin P. Kiley '16 with the Young Alumni Achievement Award. After beginning a new teaching job at Austin Preparatory School in Reading, Mass., in fall 2020, he has worked diligently to build relationships while teaching, coaching, and developing new curriculum. The connections he built even in the less-than-ideal times led to his appointment as the school's interim dean of students for the 2021-2022 academic year. "My time at the Hilltop is something I'll always cherish because of the people," he said. "From the campus ministry service and solidarity trips to the service-learning opportunities with the Meelia Center, those experiences taught me servant leadership—principles I try to take with my career now. My time at Saint Anselm College is something I have to thank for that."
Maura Marshall, A.P.R.N, M.S.N., received the 2021 Walter J. Gallo '58 Award which honors faculty and staff at Saint Anselm College for their dedication and service. Marshall, who serves as the director of health services, has served as the point person for the college during the Covid-19 pandemic. She has earned the appreciation and admiration of the entire Saint Anselm community as the "go-to" person for all Covid concerns, leading the way in establishing clear and effective health protocols, counseling the college's president and senior leadership on the myriad decisions they had to make each week, ensuring compliance with ever-evolving guidelines, implementing and managing effective testing and quarantine procedures, and communicating clearly, honestly and encouragingly to the entire community.
Alison (Poirier) Mueller '07 received the Catholic Leadership Award for her work bringing new life to Catholic education in New Hampshire through her work as the director of marketing, enrollment, and development for the Diocese of Manchester. Last year, the diocese's schools were only one of 10 to see an enrollment increase of more than 1 percent.
Steven M. Nugent '91 received the Career Achievement Award for his work as the director of guidance and head track coach at North Andover High School, where he has spent his career building programs that not only have been successful with state championships but also shape the students into models of sportsmanship and community engagement.
Cory P. True '09 received the Alumni Award of Merit for his work as the executive director of Re-Member, a nonprofit organization based on the Pine Ridge Reservation in South Dakota. There, True works with volunteer groups on projects, guided by the Oglala Lakota Nation, to improve the quality of life for all those who live on the reservation. He began his work with Re-Member during his time as a student and later staff member of Saint Anselm College traveling for the service and solidarity trips, and credits those trips for his current path. "Several years ago, I was lucky to be part of the team that brought to life… the term Anselmian," shared True as he ended the evening. "So with just a little more personal ownership of this phrase, I say, the world needs more Anselmians. Today, tomorrow, and always."   
---
Alumni Recognized in 10 Under 10 Awards
The Saint Anselm College Alumni Association has inducted the following 10 alumni into the annual 10 Under 10 Recognition Program, which celebrates and showcases the successes of Saint Anselm's young alumni who are already shaping the future.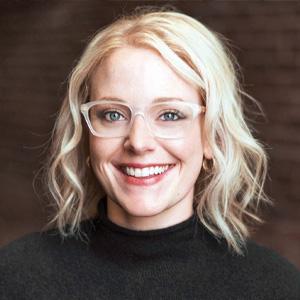 Kat Bourque, J.D. '14 is the director of government affairs for Unitil, leading the company's government affairs strategy by helping craft their public policy goals and serving as their lead lobbyist. Prior to her current role, she served as director of Public Policy in the energy and environmental arenas at the Business and Industry Association. She also was on staff at the New Hampshire Senate for several years. She graduated from Suffolk University Law School with her J.D. and is an active member of the New Hampshire Bar and the U.S. District Court for the State of New Hampshire.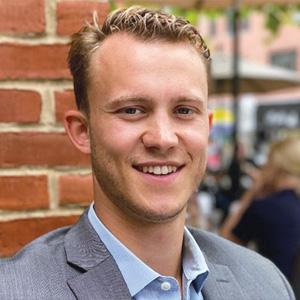 Craig Chalifour '18 is the owner of The Chalifour Consulting Group LLC, which serves as a business partner for small-to-medium-sized enterprises. He has been able to successfully transform businesses on the operational side by focusing on revenue growth and business efficiencies. Outside of the office, he enjoys surfing, skiing, and golfing alongside friends and family. He has a passion for real estate and often finds himself in the midst of new projects.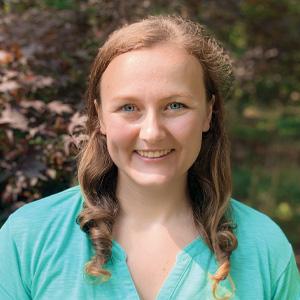 Brenda Keys, B.S.N, R.N. '17 is a medical ICU nurse at the MedStar Washington Hospital Center in Washington, D.C. In March 2020, her unit was the first ICU to take Covid-19 patients, and has treated them almost every day since then. In addition to her work caring for patients, she has been training new nurses, and worked in the hospital's Covid-19 vaccine clinic, where they have vaccinated over 16,000 individuals. She received her Critical Care Registered Nurse (CCRN) certification in December and is enrolled in graduate school with the goal of becoming a Family Nurse Practitioner.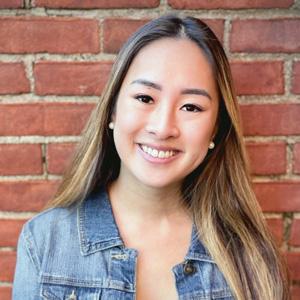 Nancy Nguyen '16 is a product manager for Business Intelligence and Data Warehousing at Rue Gilt Groupe. She began her career in federal consulting at Booz Allen Hamilton, where she worked on a diverse set of projects ranging from improving the customer service experience for Veterans to optimizing the medical device regulatory approval process. In 2020, she followed her passions for technology and innovation and pivoted into product management. She has worked for a drone start-up and most recently transitioned into her new role as the product manager of Business Intelligence and Data Warehousing at Rue Gilt Groupe.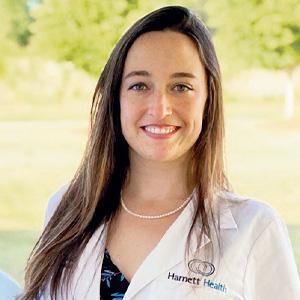 Amanda O'Donnell, M.D. '11 is a first-year nephrology fellow at Boston Medical Center. She has known since high school that she wanted to be a doctor, combining her love of science with a desire to make a difference. She attended medical school at University of New England where she served as class president. She completed her residency in Internal Medicine in rural North Carolina where she was voted "Resident of the Year" by her colleagues and developed an interest in renal medicine. She hopes to combine her love of patient care with her interest in medical education.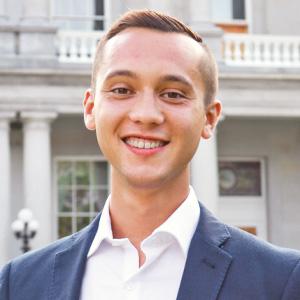 Brandon Pratt '18 serves as the deputy communications director for New Hampshire Governor Chris Sununu. A New Hampshire native, Pratt has twice worked on Chris Sununu's successful gubernatorial campaigns, overseeing digital communications and advertising. During the 2020 election cycle, he produced Sununu's first television ad, "Thank You New Hampshire," which was recently awarded the American Association of Political Consultants' Pollie Award. Prior to his current role, he served as special assistant to the Governor.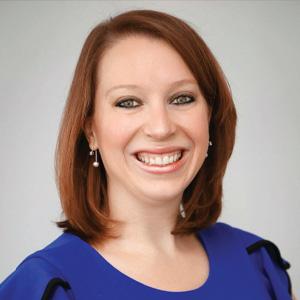 Lyndsay Robinson, J.D. '14 is an associate attorney at Bernazzani Law in Nashua, N.H. Her practice consists of general civil litigation with a focus on family law, estate planning, probate administration, business law, immigration, and other similar fields. She is committed to serving families in New Hampshire with compassion. She earned her J.D. from the University of New Hampshire School of Law as a Daniel Webster Scholar, and is actively involved with the New Hampshire Pro Bono DOVE Program, representing victims of domestic violence and stalking. She is the chair of the NHBA's Gender Equality Committee and Family Law Section, and is a member of the Trust & Estate Law Sections. She also was recently selected to participate in the New Hampshire Bar Association's Leadership Academy.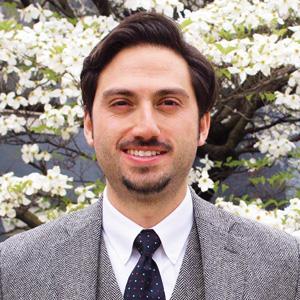 Juan Suarez Ontaneda, Ph.D. '11 is assistant professor of Spanish and Latin American studies at Xavier University in Cincinnati. He examines the production of racialized discourses through performances in Brazil, Colombia, and Peru during the second half of the 20th century. His research underscores how performances created a vocabulary to denounce everyday experiences of racism and discrimination in the Latin Americas. In May 2020, he obtained his Ph.D. in Latin American Literatures and Cultures at the University of Illinois Urbana-Champaign, as well as a graduate minor in Latina/o studies.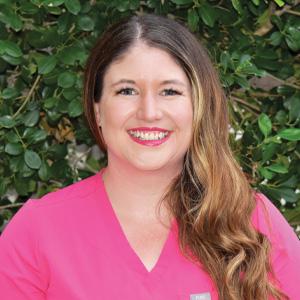 Megan Sullivan, D.M.D., M.D. '13 is an oral and maxillofacial surgery resident at the University of Texas Health Science Center in San Antonio. She worked until 2014 as an ICU nurse at Massachusetts General Hospital before going on to receive her D.M.D. from Boston University in 2018. She then began her residency in oral and maxillofacial surgery at the University of Texas Health Science Center in San Antonio. During her time in residency, she has become an active leader in the Healing the Children organization, which organizes an annual mission trip to Neiva, Colombia to perform cleft lip and palate and other craniofacial surgeries.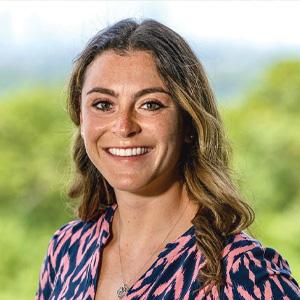 Gabrielle Toro '17 is a financial advisor affiliated with Northwestern Mutual Wealth Management Company where she works to help her customers achieve their current and long-term goals. One of her favorite feelings is watching her clients achieve their goals through the planning that they have worked on together. She lives in Boston with her fiancé, Griffin.   
---
Men's Ice Hockey Team Dedicates the 2021-2022 Season to Dan Kelly '86
By Anna Brennan Curry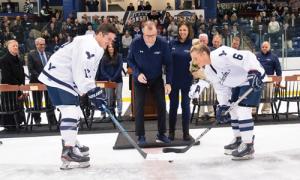 There was a standing-room-only crowd on November 13, as the men's ice hockey team dedicated their 2021-22 season to Daniel J. Kelly III '86.
Kelly played on the ice hockey team his four years at Saint Anselm College, and served as team captain in 1985-86, his senior year. During his time on the Hilltop, Kelly scored 10 goals and 41 assists across more than 100 games. Since graduation, Kelly served as a police officer in Arlington, Mass., retiring as a lieutenant in June 2020. Dan and his wife, Kelley, reside in Arlington and have three children, Lauren, Daniel and Jack. He never lost his love of hockey, coaching his sons and other Arlington youth hockey players. Both sons went on to play hockey at the college level.
Kelly's former teammates, family and 100 members of the Arlington Police Department all gathered before the men's game for a ceremony honoring Kelly and remembering his teammate, Arthur Langley '86.
Following a blessing by Abbot Mark Cooper, O.S.B. '71, H.D. '04, Hubie McDonough '86 took a few minutes to honor Langley, who passed away in 2019.
"Two outstanding men—one being honored, one being remembered," said Rich Evans '87, sharing words written by former team advisor Professor Joe Catanese. "They wore the Saint Anselm sweater with pride and dignity, exemplars of the Anselm tradition of excellence."
The ceremony concluded with Dr. Joseph Favazza, president of Saint Anselm College, formally dedicating the 2021-22 men's hockey season in honor of Dan Kelly, class of 1986. Kelly then had the opportunity to drop the ceremonial first puck. Men's replica jerseys were auctioned off during a silent auction to benefit the Dan Kelly '86 Ice Hockey Fund, which will support the men's and women's teams.
The men's ice hockey team is honoring Kelly by wearing a special patch on their jerseys throughout the season, and the college embedded his jersey number, No. 4, on the Sullivan Arena ice. Thank you to Michael Rockett '88 and Patricia Rockett '88 for their generous support of the event.
To make a donation to the Dan Kelly '86 Ice Hockey Fund, visit saintanselmhawks.com/sports/2021/11/17/dan-kelly-86-ice-hockey-fund-donation-page.aspx.
---
Traveling Teacher: Meaghan Wilson '20
By Samantha Jette '20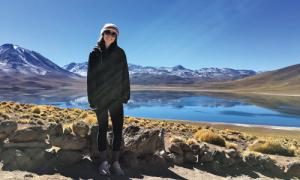 Meaghan Wilson '20 got her first glimpse of Peruvian culture while studying abroad in South America during her junior year of college. She stayed in Santiago, Chile, and Buenos Aires, Argentina, but it was clear that Peru had a strong influence on its surrounding countries. As a Spanish major at Saint Anselm College, she was drawn to the country for its language, and was captivated by the beautiful landscapes, rich history and delicious food. As she boarded her plane back to the United States, Wilson knew her next trip to South America would be to Peru.
In March 2022, she will finally get the opportunity to visit Peru for a nine-month stay through the Fulbright U.S. Student Program. The program awards grants to recent graduates and graduate students for research, study, and teaching programs in over 140 countries around the world.
Wilson will be an English Teaching Assistant (ETA) in Peru, working alongside university students studying to become English teachers. She will meet with groups of students to discuss cross-cultural topics in English, aiding in their understanding of the language, and enhancing her knowledge of Peruvian culture.
"I have a passion for education, specifically English education. I am inspired by the power of language and its ability to bring people together," says Wilson. "I knew I wanted to be an ETA so that I could continue the impact of English education abroad like I had previously done domestically."
Wilson's passion for engaging with people from around the world stems from years of experience through work, travel, and volunteering. As a first-year college student, she served with English for New Americans (ENA), an organization that teaches English to immigrants and refugees in the United States. This first experience with cross-cultural exchange inspired her to continue work in bridging cultural gaps—specifically, the type of work she will pursue in Peru. From then on, it became her goal to receive a Fulbright scholarship after graduation.
One aspect of the Fulbright program Wilson is most excited about is the kickoff of her running club. As a requirement, Fulbright scholars must complete a supplemental project during their time abroad. As a former leader of the Saint Anselm College cross country team, Wilson chose to share her love for running with the students.
"With trail running originating from Incan messengers called Chasquis, a running club is a way to bridge Peruvian history and an important aspect of my life," she says.
The club will be mutually beneficial for both Wilson and the students; while she hopes her love for running will rub off on them, she knows it will also be a great way for her to explore the local community.
After her stay in Peru concludes, Wilson plans to become a school counselor in an urban setting. She already has completed two semesters in her graduate program at UMass Boston. A fresh global perspective and exposure to a new culture will heighten her ability to work with diverse students as a future school counselor.