Four distinguished educators and humanitarians will receive honorary degrees at Saint Anselm College's 130th commencement exercises to be held on the College quad in front of Alumni Hall on Saturday, May 20 at 10 a.m.
President Joseph A. Favazza, Ph.D., announced that Kenneth Feinberg, Esq., will be the commencement speaker and receive an Honorary Doctorate of Humane Letters, Sr. Jane Gerety, RSM, Ph.D. will receive an Honorary Doctorate of Science, and Lawrence and Patricia Pascal '64 will receive Honorary Doctorates of Humane Letters.
The class of 2023 will be conferred their diplomas during the ceremony. Saint Anselm College's graduate programs a 4+1 Master's in Criminal Justice program and the inaugural 4+1 Master's in Special Education also will graduate that day.
Family and friends are welcome to attend the commencement exercises, which also will be livestreamed. For more information, go to anselm.edu/commencement.
Kenneth R. Feinberg, Esq.
A former chief of staff to the late Sen. Ted Kennedy, Kenneth R. Feinberg specializes in mediation and alternative dispute resolution. He has administered numerous high-profile compensation programs for the Department of Justice and others, having served, most importantly, as the Department of Justice's designated Special Master of the Federal September 11th Victim Compensation Fund of 2001. In this capacity, Mr. Feinberg developed and promulgated the regulations governing the Fund's administration and oversaw the evaluation of applications, determinations of appropriate compensation, and dissemination of awards totaling over $7 billion in public taxpayer money.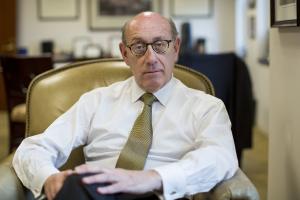 "In essence, it was Kenneth Feinberg's job to put a dollar value on a human life in the aftermath of these terrible events," said President Favazza. "Imagine that for a moment, having to assess each individual and how to best compensate their family for the profound loss they suffered. Ken's unique and often painful experience is both inspirational and instructive. We look forward to him delivering this year's commencement address."
Mr. Feinberg also served as the government-appointed administrator of the BP Deepwater Horizon Disaster Victim Compensation Fund, and he administered the One Fund, which provided financial compensation for those affected by the 2013 Boston Marathon bombings. 
 
In 2020, a feature film was made based on Feinberg's role in administering the September 11th Fund. The movie, "Worth," starred Michael Keaton in the role of Kenneth Feinberg.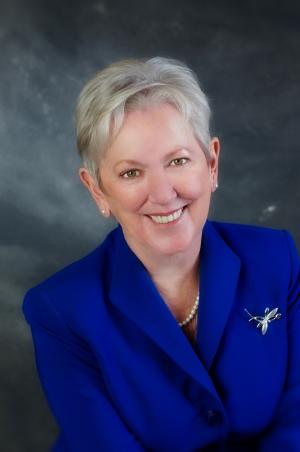 Jane Gerety, RSM, Ph.D.
Sr. Jane Gerety's career in health care and education spans five decades. Over the course of her career, Sister Jane has embodied the values of her Catholic order, the Sisters of Mercy, which were founded with a mission to spread the gift of education and care for those in need in their community.  
In January 2020, Sr. Jane began her role as the chief mission officer for Mercy Care Atlanta, originally an outreach of St. Joseph's Hospital (currently Emory St. Joseph's).  Although entitled to retire, she sought an opportunity to continue to use her talents to serve those in need.  Mercy Care is a network of community health centers offering care to disadvantaged patients, such as the poor, uninsured, and homeless.
Prior to her tenure at Mercy Care, Sr. Jane served as president of Salve Regina University from 2009-2019. Under her presidency Salve Regina launched a doctorate program in nursing, a master of fine arts degree program in creative writing, expanded its programs and experiential learning opportunities in business, engaged in ground-breaking research in the sciences and established a campus in Warwick, RI to serve the academic needs of working adults in graduate and continuing education programs.
Before Salve Regina, Sr. Jane was immersed in healthcare at St Joseph's Health System from 1992 to 2009, during which time Mercy Care was part of the system. During her time there, Sister Jane served as senior vice president of sponsorship, corporate compliance officer and executive board officer.
Lawrence and Patricia Pascal '64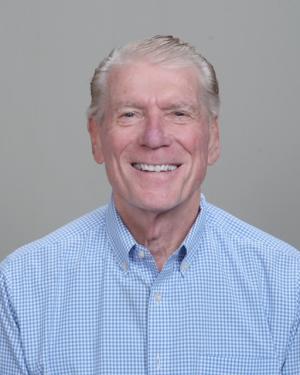 Lawrence and Patricia Pascal, both members of the class of 1964, are longtime supporters of their beloved Saint Anselm College. During his time on the Hilltop, Larry Pascal studied history, played on the basketball team, and was a member of the Red Key Society. He later received his J.D. from George Washington University and served as a litigation attorney.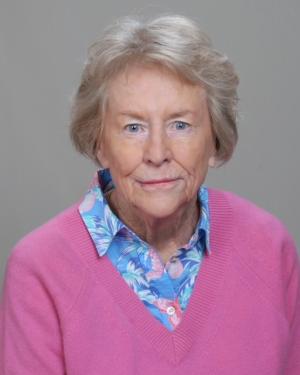 Mr. Pascal is a retired Senior Law Partner at Ashcraft & Gerel LLP, having represented injured workers in Virginia, Washington, D.C., and New York for more than 45 years.  During this time Pascal was widely regarded as an authority on workers' compensation laws, having authored and edited the legal treatise Virginia Workers' Compensation, Law and Practice, a much-used reference tool for workers' compensation lawyers and law students alike. He is editor of the 1986 book and co-author of chapters 3, 4, 5, and 7, now in its 4th edition as of 2022.
Patricia Pascal was a member of Saint Anselm College's nursing program, working in surgical intensive care at North Shore Hospital and later as a public health nurse in Washington, D.C. Mr. Pascal was a member of the Board of Trustees from 2012 to 2015 and both he and his wife have been active with the college community in many ways for decades.  They are the parents of four, and the grandparents of seven. 
They will be bestowed an Honorary Doctorate of Humane Letters.