A Saint Anselm education prepares you for whatever comes next, whether it's graduate school or a full-time job. Making the most of every on-campus, out-of-the-classroom opportunity helps you get there while internships, part-time jobs, and research experience give you a competitive edge.
We're committed to helping you find these opportunities. In fact, we have a whole office, the Career Development Center, dedicated to assisting students in developing a plan for success.
Experiential Learning & Career Development Services
The Career Development Center at Saint Anselm is ready to assist students as they plan for life after college with services including:
Career Self-Assessment tools to better understand your personality and skills
Advisors to help identify potential professional paths
Individual consultation to develop strategies for landing a job
Assistance with resume and cover letter composition and interview preparation
Internship and job listings to find employment opportunities
On-campus and virtual employment events
Students are encouraged to make the Career Development Center an integral part of their growth and development. By utilizing the services offered and building a rapport with our staff, figuring out what to do after college becomes an exciting process of discovery, rather than an anxious, last-minute rush.
For more information or to set up an appointment with an advisor, contact the Career Development Center.
99%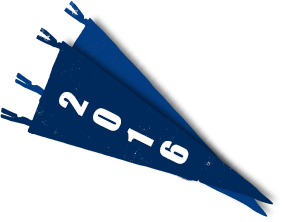 Recent Internships Opportunities

An internship is not required here but there is no better way to explore an industry, see the inner workings of the workplace, and begin to build your professional network. Call the CDC to find opportunities that fit your interests.


Recent opportunities include:
Amazon Robotics
BAE Systems
Bose
Boston Celtics
Catholic Medical Center
DEKA Research & Development Corporation
Fidelity Investments
Frontline, WGBH-TV Boston
Massachusetts General Hospital
Offices of U.S. Senators
Philadelphia Museum of Art
Raytheon
State Street Global Advisors
UBS Financial Services
U.S. Department of Homeland Security
U.S. Department of Justice
U.S. Secret Service
White House

Recent Career Opportunities

The experience you have at Saint Anselm will give you the skills and insight employers are looking for.

Recent first jobs include:
Staff nurse, Massachusetts General Hospital
Credit analyst, New Balance
Incoming assurance associate, PricewaterhouseCoopers (PwC)
Production assistant Morning Joe, MSNBC
Police officer, Portland, Maine
Assistant media Planner, Hill Holliday
Campaign manager, NH Democratic Party
Software engineer, Microsoft
English teacher, Beijing, China
News anchor, WHIO-TV Ohio