Table of Contents
Spotlight: Stephanie Fernandez, Assistant Dean of Freshmen & Director of Academic Advisement
Highlights of Social Justice Courses Offered at Saint Anselm College
Reimagining Justice Webinar Series
Have an idea for the inclusion bulletin? Submit it here!
---
A Word from Dr. Diaz
In a world where the only constant, is change, the Saint Anselm Community continues to adapt.  Our April Inclusion bulletin highlights a few of the college's upcoming happenings. This includes the "Reimagining Justice" program on April 6 focusing on how law enforcement agencies can and are taking a different approach to mental illness and homelessness. As Professor Liana Pennington, one of the lead organizers argues, "It is only through having these difficult conversations can we as a society start to really address issues of race, racism, and social inequity in policing in any meaningful way."  This issue also spotlights Assistant Dean of Freshmen & Director of Academic Advisement, Stephanie Fernandez' perspectives of "home" and conversations to learn about diverse perspectives and backgrounds. Finally, this month's "Did You Know?" section offers the data and context of the anti-Asian hatred and violence that is demanding national attention. We have Anselmians both on and off campus impacted by this hatred. Join me in expanding our knowledge and deepening our empathy. Read on!  
-- Dr. Ande Diaz
Reminder
Our office is located on the 1st floor of Alumni Hall right by the Registrar! Stop by to share ideas, grab a water bottle, or simply chat! Grace's office hours are Monday and Wednesday 10 a.m. – 3 p.m.  Hope to see you there!
---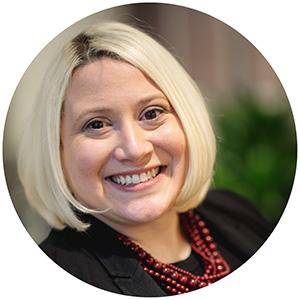 Spotlight: Stephanie Fernandez, Assistant Dean of Freshmen & Director of Academic Advisement
Q: Where's home for you?  
Home has been various places — from growing up in Queens, New York and Miami, Florida to living in Boston for 15 years. Home has always been where I feel like myself, where family is near, a place with a strong sense of Cuban culture through food, Salsa music and shared Spanish language. Keeping these pieces of home and culture are important now living in New Hampshire.
Q: What are some things you think Saint A's is doing well in fostering a diverse and inclusive community?
As I approach my second year on campus, I have come to appreciate the welcoming environment and the open dialogue which is the foundation of our Benedictine Catholic liberal arts values. At this time in American history, we are confounded with serious issues around racial justice. The most powerful way to begin to understand each other is through open dialogue. The work that the ANRJ (Anselmian Network for Racial Justice) has done to promote open dialogue on these important issues is just one of the multitude of ways that the Saint Anselm College can begin to address the systemic injustices in our society. When we learn from each other's lived experiences, we can begin to have authentic conversations. It is also important for these campus conversations to have various voices from different backgrounds. Increased focus on recruiting and retaining diverse voices on campus in faculty and staff positions is one step in creating a more diverse and inclusive campus.
Q: How can you personally help make Saint A's more welcoming to everyone? 
Bringing my authentic self to my work is how I contribute to an equity-minded campus. That means sharing my story of being a first-generation college student, daughter of immigrants, and someone who is driven by a deep commitment to social justice education.  I believe this approach requires collaborative leadership toward an understanding that the whole is greater than its separate parts. We can break down the oppressive barriers which devalue cultural capital and operate under new structures that place the students, faculty, staff and administrators as co-constructors of this new reality. In a transformational process, the learning and leading must be collaborative and all encompassing.  It is the quest for "mutual humanization" (according to Paulo Freire), where faculty, students, staff and administrators are all striving to be recognized and valued for who they are.
---
Highlights of Social Justice Courses Offered at Saint Anselm College
As part of the college's mission of offering a robust civic education, a listing index of courses pertaining to social justice was derived as an initiative of the Curriculum subcommittee of the ANRJ.
Courses on this list mean that at least 30% of a given course addresses topics that include but are not limited to anti-racism, intersectionality, LGBTQ+ issues, inclusivity, systemic inequity and/or cultural competence. For more questions on this, please contact Dr. Sara Smits Keeney, Director of the Peace and Justice Studies Program.
Below is a selection of courses offered in the fall and just about every academic year:
CJ 205 Theory & Practice of Punishment, STAFF

An overview of the philosophical and theoretical assumptions behind various approaches to punishment. The course will also examine the historical development and content of various correctional programs.
ED 255 Multicultural Perspectives on Public Schooling in the United States, Prof. Demers

This course provides students with an understanding of the historical, social, cultural and political context of public schooling. We examine how the complexities of race, socio-economic status, linguistic diversity, culture, and gender shape the educational process. Readings help students: (1) identify and unpack the ways their social location has shaped their educational experiences, and (2) uncover the assumptions they have about people who are culturally, linguistically, racially, and economically different from them. 
 

ED 322 Inclusion, Equity, and Diversity in Education, Prof. Wasielewski

Specifically the course will address historical and contemporary perspectives on teaching learners with disabilities, gifts and talents, and learners who are culturally and linguistically diverse and designing learning activities and learning environments for all learners using an RTI (response to instruction) framework for academics and behavior.
 

PJ 101 Intro to Peace and Justice, Prof. Smits Keeney

This course introduces the study of peace and justice from an interdisciplinary perspective. Topics include: violence, refugees, peace-building, and others.
SO 334 Global Society, Prof. Doran

An examination of the global nature of social life in the modern world. Special emphasis will be given to globalization and development, important global social institutions (economic, political, and cultural), the role of globalization in shaping our own identities, and global social issues, particularly poverty, conflict, gender, social movements, and environmental degradation.  
---
Reimagining Justice Webinar Series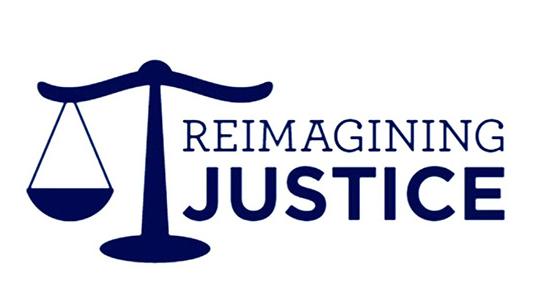 Presented by the Gregory J. Grappone Humanities Institute and sponsored by the Diversity and Inclusion Innovation Fund (DIIF), Reimagining Justice is a series of webinars created in partnership with the Anselmian Network for Racial Justice (ANRJ), the Criminal Justice Department, and the Office of Alumni Relations. The webinars focus on the reimagination of police practices and the social and criminal justice system. Different key figures are featured on each of the panels. The webinars encourage participants to think critically about current events related to police stop, surveillance, and new directions for police reform.
Faculty leaders and professors Gary Bouchard and Liana Pennington share their thoughts on the webinars and why it's important to them below:
"The Grappone Humanities Institute seeks to engender conversations about issues that are both timely and timeless. The current practices in our policing and justice systems, and the recent high profile events that have sparked cries for racial justice prompted the Institute to join with the Criminal Justice Department, the Anselmian Network for Racial Justice, and our Office of Alumni Relations to bring together people, including our Criminal Justice alums, to help our students and alums and others reimagine justice.  These are certainly not easy conversations to have, but it is critical that we have them, and also important that we have them within a context of respect, openness, and good will.  The Institute is pleased to be able to furnish that context, and honored to have such experienced and talented panelists willing to share the wisdom they have gained from their experiences on all sides of this issue. The response to these conversations has been far greater than we anticipated, and we look forward to two more dynamic and productive programs." - Professor Gary Bouchard, English Department, Executive Director, The Grappone Humanities Institute.
"The series "Reimagining Justice" is important because it is essential that as a society we hold more community conversations concerning race and the criminal justice system. The series focuses on three different issues relating to policing, racial justice, and social inequity – police stops, police surveillance, and police more effectively responding to community needs. April's event will focus on law enforcement agencies taking a different approach to mental illness and homelessness. These are difficult issues to address because each involves deeply entrenched realities of racial injustice. The goal of this series is to open up new avenues of conversation and to seek a deeper understanding by hearing from practitioners and community members who come with a wide variety of perspectives. It is only through having these difficult conversations can we as a society start to really address issues of race, racism, and social inequity in policing in any meaningful way."      – Professor Liana Pennington, Criminal Justice Department.
---
Did You Know? Stop AAPI Hate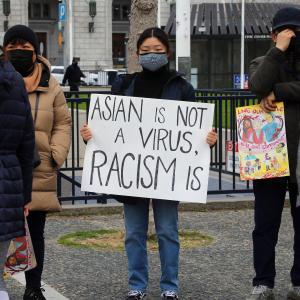 Recently, the U.S. has seen an increase in the number of hate crimes perpetrated towards the Asian American Pacific Islander (AAPI) community. Hate crimes targeting Asian Americans increased by 150% in 2020. Racist rhetoric has fanned the flames of hatred and prejudice, and has resulted in the AAPI community dealing with both the COVID-19 pandemic and a pandemic of racism. The elderly have been particularly at risk of being attacked, and many of them have expressed fear of leaving their home. Neighborhood task forces have been created in various regions of cities to escort elderly Asians to and from their homes so they can walk without fear. Last month, there was a mass shooting in the Atlanta-area at 3 different spas, where 8 people were shot and killed, six of them were of Asian backgrounds. Racism towards AAPI individuals has been a problem that existed long before the COVID-19 pandemic, including historical events such as the Chinese Exclusion Act of 1882, the immigrant workers on the Transcontinental Railroad, the incarceration of Japanese Americans in the internment camps, the murder of Vincent Chin, and now the increase in hate crimes. Stereotypes like model minority are rooted in white supremacy with the aim to suppress Asian voices and make the community feel invisible. Resources about the historical events mentioned are linked below, along with organizations that help combat AAPI racism. And remember, #STOPAAPIHATE
Related News
Anti-Asian hate crimes increased by nearly 150% in 2020, mostly in N.Y. and L.A., new report says
Suspect in Atlanta-area spa shootings might have intended more shootings in Florida, mayor says
Building the Transcontinental Railroad: How 20,000 Chinese Immigrants Made It Happen
How the 1982 Murder of Vincent Chin Ignited a Push for Asian American Rights
Organizations
A Community-Centered Response to Violence Against Asian American Communities
Asian Americans Advancing Justice
---
Upcoming Happenings
March 30
"True Life Talk" (Intercultural Center) - 6:30 p.m. - Zoom
April: Celebration of Asian American Pacific Islander (AAPI) Heritage Month
*April 6
Reimagining Justice Series - New Directions in Policing: Responding to Community Needs (Grappone Humanities Institute) - 7:00 p.m. - Zoom
 
*April 7
Disparities in Health Care - "Don't Get Sick After June: American Indian Healthcare" documentary - 6:00 p.m. - NHIOP Auditorium
 
April 7
Corporations and the Common Good: How Should Businesses Respond to Social Issues? (Center for Ethics) - 4:30 p.m. - Zoom
*April 13
Empathy Cafe Workshop - 7:00 p.m. - Zoom
April 15
Boba Tea – 10:00 a.m. – Student Center Entrance
April 22
Calligraphy Night – 8:00 p.m. – Event Space
April 25
Raya and the Last Dragon Movie Showing – 8:00 p.m. – JOA Quad/Melucci
Stay tuned for more True Life Talks. There is one the third week of April. Date TBD!
(EVENTS WITH * ARE DIIF FUNDED PROGRAMS)