Software Engineer - Pauline Yates, Class of '19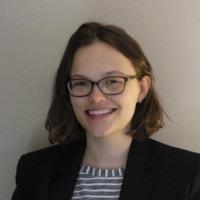 I enjoyed my time at Saint Anselm College and I have no doubt that my time there shaped who I am today. I began as an undeclared student and was able to transition into a computer science major after taking a few courses. By working closely with faculty I was also able to complete some computer science courses as honors credits, as well as graduate with two minors (web design and cyber criminology). I found value in small class sizes and a close-knit community. Technical knowledge from my computer science courses helped me score an internship, followed by a job offer from Fidelity Investments, where I am now a software engineer.
Solving problems makes the difference - Olivia Morsey '18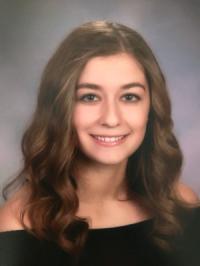 The thing that drew me to enroll in the Computer Science program at Saint Anselm College was the size of the department. After going to just a few open houses, I already knew most of the professors and they knew me as well. I knew that there would be many opportunities for extra help if I needed it, and looking back, I have no regrets about choosing this program. There were multiple research projects that I was able to be involved in with different professors, and anytime I had a question about homework, projects, or even about my classes and career path, one or more of the staff was eager to help me out. I believe this is one of the biggest benefits of the Computer Science program at Saint Anselm College.
In the field of Software Development, it can be overwhelming to see all of the different coding languages there are out in the world and often it can feel as though you know far less than you think you should. However, the lessons that I learned through my education were far more important than learning as many languages as I could. I learned how to problem solve issues, how to use logic to figure out not just how to solve the problem, but the best way to go about fixing it, and I learned about the temperament that I would need to have in a future job. It is important to teach students how to figure things out, but also when to ask for help before they get overwhelmed and frustrated. These values are the reason that I got the job that I currently have. During my interview, I was told that I didn't know as much about the languages as they had hoped, but that my process for solving a problem and the way that I went about fixing it was more important, and that's why I had gotten the job offer.
The summer before my senior year at Saint Anselm, I had an internship at a software company. At the end of the summer I was offered a full-time job for when I graduated the following year. However, I had been lucky enough to build up my credits during my first 3 years at Saint Anselm and could afford to take 3 classes for each semester of senior year instead of the usual 4. By doing that, I was able to work for this software company part-time remotely from college during my entire senior year. I was very fortunate to have been able to do this and I know I could not have gotten the job with this company without my education from the Computer Science department at Saint Anselm College. I have just celebrated my 3 year working anniversary with DataOne Software and I thank all the professors who helped me to achieve my dream career.
MBA Student and Software Engineer - Matthew Guzzardi '17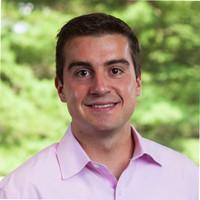 The Saint Anselm College Computer Science department is comprised of an extensive curriculum, experienced faculty, and dedicated students.  The department is a close knit community that fosters support, learning, and growth.
The curriculum gave me a foundational knowledge of Computer Science as well as a deep understanding of concepts that were immediately applicable in the work force. The classes tie in real life experience from business and industry, whether it be from faculty, student internship experience, or industry connections brought in to speak on topics.
After graduation, I joined Fidelity Investments as an Associate Software Engineer in their Leap program for new technologists.  Following the professional development program, I began my role in the business.  I have worked on several programs at Fidelity and am now a Software Engineer working at their Merrimack, NH campus.  I also recently began a MBA program at the University of New Hampshire.
Developing Innovative Web Tools - Jonathan O'Reilly, Class of '13
Creating an e-reader application or a predictive personalized algorithm are all in a day's work for Web developer, Jonathon O'Reilly, of the class of 2013.
The math major, computer science minor, works at Christianbooks.com where he was hired upon completing an internship with the organization the spring semester of his senior year.
Christianbook.com is an online Christian book distribution company that sells books, e-books, music, and more. It is the largest religious catalog company in the world, sending out more than 65 mailings of unique catalogs to millions of customers each year. The Boston Globe named the local organization the fifth best place to work in 2011 and the 14th in 2012.
On campus, Jon was captain of the men's lacrosse team and named Male Senior Scholar-Athlete of the Year. He was named to the Dean's List six times, inducted into Chi Alpha Sigma, the National Student Athlete Honor Society, and a member of Saint Anselm College's TAU Chapter of the Delta Epsilon Sigma National Scholastic Honor Society.
He won the Paul S. Coleman Service Award for the athletic department in 2012 and was also a Presidential Scholarship recipient.
He was a member of the Student Athlete Advisory Committee, an altar server at the Abbey Church, a New Student Orientation Leader, and worked in the Academic Resource Center Tutor and Mentor Program.