Highlights of Alumni Who Majored in Fine Arts
You'll make connections between science and philosophy, literature and art. Your courses will challenge you to think in new ways and communicate clearly. They're essential skills that lead to success in any career. Meet some alumni: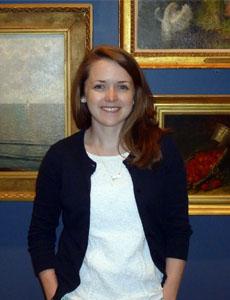 Upon arriving at Saint Anselm College as a freshman, Ashlee Bailey's interests were focused on painting and drawing, but after taking Professor Kate Bentz's Renaissance Art History course, she knew that art history was the track for her.
During her spring semester junior year, Ashlee studied in Florence, Italy, and it was at the Lorenzo de Medici Institute that she was able to take advantage of art history courses outside of Saint Anselm. "While I was [in Florence], I also took two museum management courses, museum education and exhibition management. Those are what really sealed the deal for me," she says.
Ashlee's internship experiences also furthered her love for art history. In the spring of her senior year, she interned at the Currier Museum of Art in Manchester. Following renovation of the museum, she was able to unload and set up many of the pieces of art in the renovated areas. A year and a half after graduating, she interned at the Museum of Fine Arts in Boston, Mass., where similarly, she helped with the reopening of one of the museum's new wings.
Ashlee's internship at the Currier Museum led to her employment there. Her research-based job currently entails creating archives for each of the museum's art shows since the opening of the museum in 1929. She holds a second job at the Cape Ann Museum in Gloucester, Mass., which involves plenty of research, as well. She is currently working on making a catalogue for a specific art collection, the Fitz Henry Lane Catalogue Raisonné, listing specific details and information about each work in the collection.
Though she enjoys the research aspect of her career, Ashlee's interest is shifting towards the non-profit world of art. Eventually, she plans to hold an administrative role that supports the arts. "I am highly interested in special events or possible development for non profit arts organizations. I feel that working to ensure the survival of arts organizations would be incredibly satisfying," she says.
She is making her goals a reality in a graduate program at Boston University, earning a Masters of Science in Arts Administration. She expects to graduate in 2014.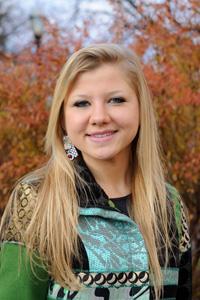 Jasna Numanovic of the class of 2013, has her dream job. As an account coordinator in the art transport department at Christie's Art Auction, she arranges the domestic and international transport of art objects such as paintings, furniture, antiquities, objects of all types.
Christie's offers over 450 sales annually in over 80 categories, including all areas of fine and decorative arts, jewelry, photographs, collectibles, wine, and more. Prices range from $200 to over $80 million.
Jasna was introduced to Christie's through fine arts professor Kimberly Kersey-Asbury, who took a student group to New York City to explore careers in the art world. When they stopped at Christie's to see an auction and get a behind-the-scenes tour, Jasna was hooked.
"I just fell in love with it. Seeing Andy Warhols being sold for 70 million dollars in front of your eyes within two to three minutes, I was fascinated." she said.
"As soon as I got home I researched the internship and started applying a year before the applications even went out." Jasna then interned at Christie's the summer before her senior year.
She worked with the Office of Career Services in the Center for Experiential Learning (CEL), who helped her prepare her career portfolio and supported her throughout the application process. She also stayed in touch with the people she met on the tour and saw her perseverance pay off.
During her internship, the communication major and fine arts minor, worked in the transport department, researched clients (a roster that includes the world's richest and most influential movers and shakers), and attended live auctions.