Highlights of Alumni Who Majored in Philosophy
Meet some of the Saint Anselm College alumni who graduated from the Philosophy program: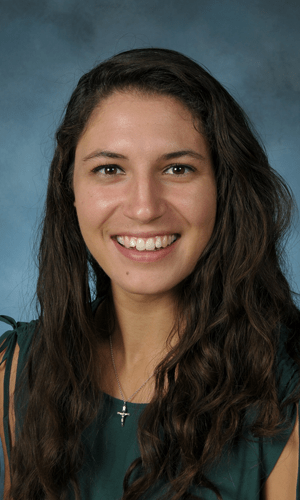 After graduating from Saint Anselm College, I entered the PACT (Providence Alliance for Catholic Teachers) Program to pursue a Master's in Education. While taking classes at Providence College, I worked as a full time Social Studies teacher at a middle school in North Attleboro Massachusetts. I graduated with my degree in Secondary Education in May 2018. In September 2018, I began teaching high school at Saint Raphael Academy in Pawtucket, Rhode Island. While working at SRA, I was selected to work with a small group of teachers and a Highlander liaison on developing strategies to better serve our CP (high-risk) students. In August 2021, my husband and I decided to move back home to New Hampshire. I am currently working at Bishop Brady High School in Concord. I teach AP US History, Psychology, and a SNHU dual enrollment World History class. 
One of the best decisions of my life was to pursue a degree in Great Books instead of Education. Naturally, I honed my reading, writing, and conversation skills. I was exposed to the historical breadth of human thought, which provided me with a rich knowledge base to supplement my teaching, and I also gained the tools to seek out new sources. I also value the degree because it has made me a better teacher and a wiser person. My approach to teaching is reflective and multifaceted. I incorporate subjects beyond history (or psychology) because I can see how they are all connected. In this way, I am better able to engage more students. My philosophy of teaching also incorporates this holistic approach. I take my students as individuals with the interest of educating the whole person. In college, I learned to be open to new ideas, digest them, and make them my own. The Great Books Program at Saint Anselm College provided me with tools that are essential to living a fulfilled life.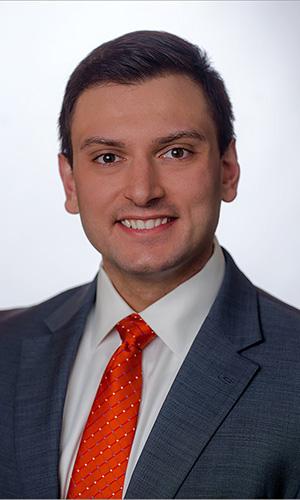 Following graduation from Saint Anselm College with a BA in philosophy, I began my career in the Management Development program with the Knights of Columbus, a Catholic fraternal benefits organization headquartered in New Haven, CT.  Shortly after I joined, I was offered a position as a fixed income credit analyst in the Investment Department.  While at the Knights I completed two master's degrees at Fairfield University: an MBA concentrating in management and an MS in finance.  After three and a half years with the Knights, I moved to Boston from Connecticut where I joined CAPTRUST, a large RIA based in Raleigh, NC in a role supporting the office's wealth advisors.  Within months of joining, I transitioned to a corporate role, and am now a full-time equity analyst making recommendations to various financial advisors throughout the country and will be transferring to the San Antonio office in January, shortly after my two-year anniversary with the firm.
I began my undergraduate journey wandering.  Starting as an accounting major, I knew that I wanted to do something practical to pay the bills, but I yearned for deeper understanding of the world and what makes it tick.  After taking intro to philosophy during the first semester of my sophomore year, I was hooked.  So much time and energy is often paid to knowing specific facts and rules.  Philosophy offers something different; it offers something far more valuable.  By majoring in philosophy, I learned how to think critically and empathetically in various contexts.  I learned what it meant to be human in our world.  I grew to know God more fervently and intimately.  Most importantly, by majoring in philosophy, I learned to know myself.  These priceless gifts were cultivated by countless hours of immersion with brilliant, caring, and devoted faculty members in the classroom and beyond class hours.  I am so very grateful for my education in philosophy because there is always somebody behind the keyboard, and there are always lives behind the numbers on a 10K.  The journey of examining our world and the role we play in it is nothing short of exhausting, but I'm sure that life would be quite lackluster without the toil.