Discipline-specific Objectives
Students who graduate with a major housed in the Department of Politics will:
Develop an understanding of the exercise of power, particularly through:

Formal and informal institutions that structure social and political life.
The history of ideas including enduring questions of liberty, identity, justice, and the common good.
 Interaction among political actors and the causes of conflict and cooperation.
 

Become familiar with the main subfields of political science, including American politics, international relations, comparative politics, and political theory.
 
Develop analytical skills necessary to make reasoned arguments supported by appropriate evidence, including:

Identify, comprehend, and evaluate primary and secondary sources in the discipline.
Assess the quality of evidence and the implications drawn from it.
Understand and critically engage competing perspectives.
 

Develop research skills, including:

Recognize and develop good research questions grounded in the scholarly literature.
Collect and analyze data using appropriate methods
Present findings in oral and written formats.
 

Consider how theories and knowledge apply to the practice of politics and citizenship, including the ethical implications of political action for individuals and communities. 
We are proud of our students' accomplishments. Recent graduates have found careers in news media, law, non-profits and public advocacy, business, academics, government, and the ministry.
Spotlight on Alumni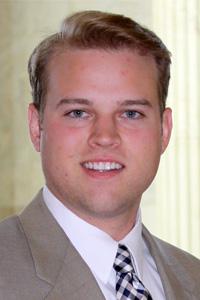 Working in the United States Senate, Ben Bradley spends his day talking with politicians and reporters and writing about important national issues. After hours, he sometimes plays in a Congressional slow-pitch softball league with people who shape the direction of our country.
"It was pretty cool to toss the ball around with a U.S. Senator on the National Mall," he says, referring to Senator Rob Portman of Ohio.
Ben always knew he wanted to do "something political," but he is a bit surprised to find himself here within three years of graduation. He is the legislative correspondent for Florida Senator Marco Rubio, communicating the senator's policy positions on commerce, agriculture, trade, energy, and other issues. He is also the senator's liaison for private sector concerns that include internet services in rural parts of America and commercial space flight access to a NASA launch pad.
Ben is fascinated to walk the halls of the Capitol Building, where decision makers walked during some of the most pressing times in history. His hours vary depending on the Senate's agenda and whether a committee of the Senate is addressing an issue in his portfolio. If the Senate works through the night and into the morning, so does he-even if it takes five cups of coffee.
Before beginning his job in January 2013, Ben was a staff member for U.S. Senator Kelly Ayotte. He had worked for the senator from New Hampshire as a student. After her 2010 Senate campaign, Ayotte offered him a position in her Washington, D.C. office.
Ben's interest in a political career was piqued during the 2008 presidential election, when he worked with an ABC News crew covering primary debates at Saint Anselm. During college, he wrote for the student newspaper; skied for the Hawks and joined the track club; went on a spring break service trip; and served as an ambassador at the New Hampshire Institute of Politics.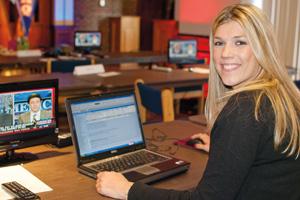 Liz Fanning graduated from Saint Anselm in 2004 as a political science major and worked her way up to being a "big-time" producer at Fox News. As a senior, Liz was able to intern with Fox while they filmed the Presidential Primary Debate at the New Hampshire Institute of Politics, though she could not have realized then the potential career options this opportunity would bring her.
Her internship as an assistant with Fox turned out to be an eye-opening experience. The position was clearly the connection she needed as she was hired onto the team covering the Democratic National Convention in Boston the following summer.
Liz's work in Boston was such a success that she was brought in to work the Republican National Convention in New York and later all three presidential debates in Miami, St. Louis, and Arizona. She was also involved with George W. Bush's inauguration in Washington, D.C., Super Bowl XXXIX in Jacksonville, Fla., and the news programs "Fox and Friends" and "Geraldo at Large" broadcasted from New York.
Currently, Liz is an associate producer at Fox for "On the Record with Greta Van Susteren." She says her favorite part of the job is "watching everyday people go from ordinary to newsworthy overnight." It may have taken more than a night, but Liz's success seems as newsworthy as anything.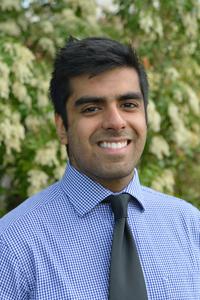 An interest in global issues led Ahmed Saeed to major in international relations and acquire a job as a legal assistant at LawServe, which specializes in immigration matters.
Among his responsibilities, Ahmed compiles and reviews case research and assists clients with visa applications.
Ahmed is earning his master's in business administration at Southern New Hampshire University and hopes to eventually attend law school. One day he hopes to start a company that helps kickstart manufacturing in developing countries.
The interdisciplinary nature of the international relations program that includes economic and political matters drew Ahmed to major in IR.
While he was a student at Saint Anselm, he interned in the Office of U.S. Senator Jeanne Shaheen, at Prieto Law, PPLC, and most recently at LawServe as the legal and marketing intern which led to his full-time position.
Ahmed was in the college's Model UN club and he worked for CNN during the primary debates hosted on campus where he interviewed John Oliver of the Daily Show.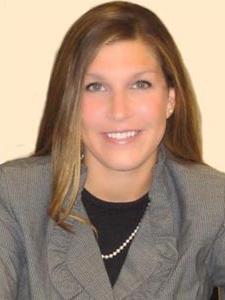 As assistant vice president at Boston Partners Financial Group in Andover, Mass., Michaela Scott helps people realize their financial goals. Scott's position as part of the Boston Partners management team is to provide individuals, families and business owners with the information they need to make educated decisions to accomplish their financial objectives.
Scott has always enjoyed reading the newspaper and being civically engaged, which is why she entered Saint Anselm as a politics major. Today, Scott relates what she learned in her politics classes to the world of finance. "In the financial services industry I do not feel it is enough to simply know your clients and the products and services of your firm, but also what is happening in your client's town, the nation and internationally. Studying politics taught me how to access the correct information, digest and connect it to my client's situation. This has proven invaluable," she says.
On-campus involvement was extremely important to Scott. She participated in service trips to India, Ghana and Costa Rica, and was a resident assistant. She was president of the senior class and a member of the Elizabeth Seton Society. She also played lacrosse and was in the Honors Program. "Being involved gave me exposure to things I did not know I was passionate about," she says.
Scott's involvement allowed her to adapt quickly, a quality that is critical in the business world. "The business world is demanding, but professional development is not a short-term vision." Boston Partners offers an extensive training program, and beyond that Scott took classes in financial planning at Merrimack College. She plans to continue to educate herself in specific areas of financial planning, such as business and estate planning.
Throughout her career, Scott has been recognized for her dedication to clients. She is a John Hancock "Achieving Client Excellence" conference qualifier and was also named "New Associate of the Year" by Boston Partners.
Scott's father attended Saint Anselm, so it was never a question that she would visit the campus when making her college decision. "When I left Alumni Hall for my tour and walked out to the quad I felt an immediate connection to the campus," she says.