What is Sociology?
The study of sociology gives the student an understanding and appreciation of the nature of society, social institutions, and people as social beings and creators of culture.
Through systematic investigation and analysis, students gain knowledge and insight into the complex relationships found in the modern world. Students are then better prepared to make intelligent judgments in their own lives and to contribute more effectively to society and the world.
Sociology as a Foundation
Sociology provides a background for pursuing further study in sociology, business, law, social work, social services, counseling, communications and other related areas.
Where are Sociology Majors Employed?
Sociology prepares students for employment in the public and private sectors in such areas as:
management
public relations
human resources
applied research
public policy
administration
teaching
Saint Anselm College's program in sociology allows students to focus on general sociology or social work.
​Internships, Careers, and Graduate School
Resources

Library Resources
The Geisel Library has research resources specific to sociology including online journals, course guides, and reference databases, all found on the sociology subject guide page.

Documents

Professional Associations and Groups

Policies and Procedures

Use this worksheet to track your progress and to be sure you fulfill all of the requirements for the Sociology Major. You will need Adobe Acrobat to download the worksheet.

International Sociology

What are sociologists doing around the world?
Spotlight on Alumni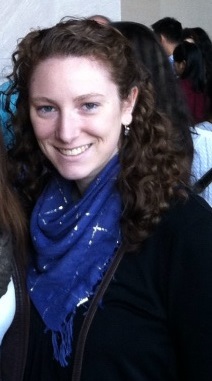 Katharine Winner, a Master's of Social Work (MSW) student at the University of Pennsylvania attributes where she is today to her time spent at Saint Anselm College. "All of the experiences that I had while at St. A's pointed me in the direction of social work and to help others".
Her classes in sociology helped her to see and understand how society and a community functions and her classes in social work highlighted how individuals in that community can come together to better the community and each other. Katharine's involvement with the Meelia Center and Campus Ministry SBA trips gave her the chance to see and apply what she learned in the classroom in a real-life experience. During her SBA trip to Mississippi in her junior year and her WBA trip to Washington, D.C. in her senior year, Katharine knew that she wanted to do a year of volunteer service after graduation. "So many people in this country need help and these trips are a great way to help them and become more aware of the need, but I felt I needed to do more."
After graduation, Katharine spent a year in Philadelphia, PA with the Augustinian Volunteers working with a small organization, ADROP (the Augustinian Defenders of the Rights of the Poor), with their social service ministries. Through ADROP, she tutored students and established distance learning programs for a Catholic school in the city, taught ESL classes, and helped out in a health clinic primarily for the Indonesian population in Philadelphia. "It was an amazing year and certainly eye-opening. It was an experience that solidified my desire to pursue a degree in social work and further help those in need."
Currently Katharine is half-way through her Masters of Social Work degree with an emphasis on clinical social work focusing on the medical aspect of the field. Last year, she interned at the Hospital of the University of Pennsylvania in the kidney transplant department where she had the opportunity to learn about the transplant process not only from the medical side but also from the side of the human experience. This coming year she will be interning at the Children's Hospital of Philadelphia in the cystic fibrosis and heart/lung transplant. "For the past few years, medical social work has been a great interest of mine; there is a wide variety of things I can do in the field and every day is different. I see people at a low point in their life as they go through complications with their health, but I just hope that whatever assistance I can give to make the medical process a little bit easier can give them some sort of comfort and ease; that why I went into social work."