Seniors Brianna Plant and Robbie Forti have been selected to receive the 2023-2024 Thomas A. Melucci Jr. Memorial Scholarship, an award that annually provides full tuition to two seniors who have demonstrated significant spiritual and personal growth throughout their time at Saint Anselm College.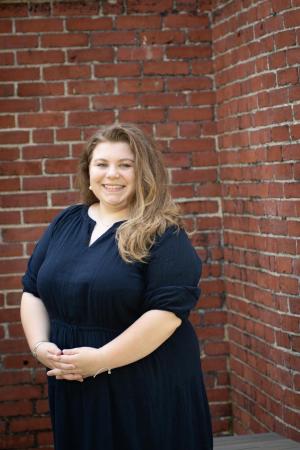 Plant, a first-generation college student, is a psychology major and neuroscience minor. On campus she is involved with the Intercultural Center and serves as a mentor in the Transitions Program. She's been involved with the Campus Activity Board (CAB), participated in student research through NH-INBRE, and worked with Professor Loretta Brady to develop the Bad Call card game. She also works off-campus, volunteers at a few local organizations, and keeps bees with her grandmother.
"This is truly my second home," said Plant. "Saint A's means everything to me. I've learned so much about myself. I've grown here as an individual. Those connections that I've made here are forever. I love it here."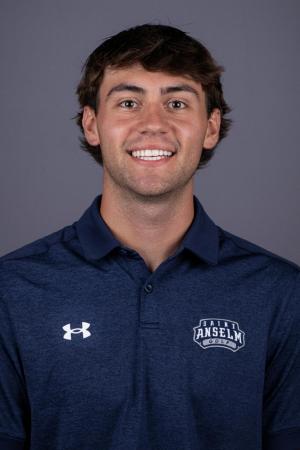 Forti is the captain of the men's golf team, member of the student athletic advisory committee, and represents the team for the Head Game Project. He is a business administration major with a management track, and over the summer interned with a financial advisor. 
"The story behind the Melucci Scholarship is very moving and I am honored to be this year's recipient," said Forti. "Receiving this scholarship has been the best feeling and I have put it upon myself to make sure I do everything I can to pay it forward and live out the legacy of the Melucci family and Scholarship."
The Thomas A. Melucci Jr. Memorial Endowed Scholarship was established by Thomas and Gail Melucci as a memorial for their son, Thomas, who graduated from Saint Anselm in 1988. Mr. and Mrs. Melucci remain closely involved with the scholarship, serving on the committee that selects recipients each year. Mr. Melucci is a former trustee of the college. Anyone interested in supporting the Melucci Scholarship fund, can make a gift online.