Corporations and the Common Good: How Should Businesses Respond to Social Issues?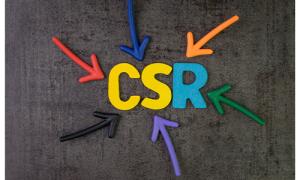 Businesses are increasingly taking a stand on social and political controversies, including prominent topics of rights, justice, and equality--but should they? This speaker series, offered by the Center for Ethics in Society and the Ethics in Governance Forum, explores the many difficult questions accompanying these expectations. For example, are corporations only responsible to their shareholders' wishes, or are they beholden to other stakeholders' as well? Does taking a clear stand on social issues enhance or diminish (brand loyalty) and thus shareholder value? With regard to these social issues, who decides what the business should say or do?--the Board of Directors? Executive officers? Employees? Consumers?
In general, how can businesses best promote the common good—by staying within the boundaries of their core industry and work, or by taking public action on social issues? Join us to hear and discuss a variety of perspectives on these topics.
Ethics in Governance Speaker Series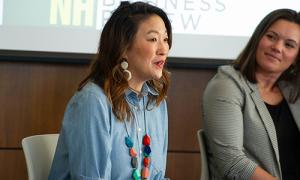 This series features prominent speakers addressing the topics of stewardship, governance, leadership and ethics. The series incorporates local speakers when possible. Four programs are presented annually, two in the fall and two in the spring, to campus and community audiences here at the Institute of Politics. All speaker programs are free and open to the public as well as the campus community.
Events are announced to both the campus and public communities by way of campus emails, Center for Ethics in Society promotional emails, as well as posted to a variety of online calendars.
Program Partner: New Hampshire Businesses for Social Responsibility (NHBSR) is a statewide not-for-profit membership organization that fosters socially and environmentally responsible business, recognizing that people, principles and profits must be linked. NHBSR's principal values are: inclusivity, integrity, stewardship and respect.
Excellence in Governance in Partnership with NH Nonprofits: Certificate
Program and Governance Matters Series
The nonprofit governance model — relying on unpaid volunteers to govern an organization — demands a high level of ethical integrity. In partnership with the NH Center for Nonprofits, the Excellence in Governance seminar program is designed to enrich the knowledge of nonprofit board and staff leaders across New Hampshire so they will provide leadership and decision-making in accordance with best practices of ethics in governance.
Our Spring Certificate Program has been postponed to the fall. Details will be made available here.
All events in the "Governance Matters" series can be found here.
---
The 2021 Certificate Program addressed the Ethics and Accountability in the 21st Century Nonprofit Board, focusing on the stewardship of the organization in ensuring ethical behavior and providing sound fiscal oversight.
---
Program Partner: The NH Center for Nonprofits is a statewide nonprofit association dedicated to advancing the impact and visibility of the nonprofit sector and supporting the growth of nonprofits to reach their mission. The Center offers a wide range of leadership, management, and technical skill-building educational programs, advanced seminars, and peer learning circles.
Contact
For more information about the EIG Forum, please contact us at ethics@anselm.edu or 603-641-7230.