Student Programs
In just a few years, today's students will be leaders in our businesses, non-profits, communities, and government. We work with both college and high school students to teach the knowledge, skills, and values of ethical leadership, including and especially habits of thoughtful reflection, deliberation and civil discourse.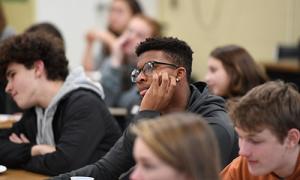 Learn about the Center's popular Ethics Circles, Ethics Labs, and Ethics Bowl.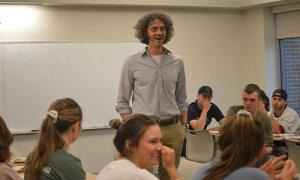 Learn about a range of exciting opportunities both in the classroom and on campus.