Table of Contents
Spotlight on Prof. Peter Josephson, Politics Department
Anselmian Network for Racial Justice (ANRJ)
Diversity & Inclusion Innovation Fund
Looking Ahead - Save the date!
Have an idea for the Inclusion Bulletin? Submit it today!
---
A Word from Dr. Diaz
This Inclusion Bulletin reminds us to pause in the hectic pace of the end of the semester, to gather our energies, and still ourselves before the term ends and the winter season continues. In this issue you will find an update from the Anselmian Network for Racial Justice and a special spotlight on Professor Peter Josephson who reminds us that "To promote diversity and inclusion better... we need to begin to see what is not here." Professor Josephson ends with a reflection on the faith journeys in his family. A great way to kick off our season of light as upcoming events and a preview of next semester follows! Read on...
---
Spotlight on Prof. Peter Josephson, Politics Department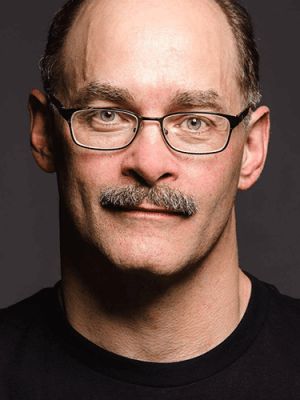 Q: Where's home for you? 
This is actually a more complicated question than it sounds! I grew up in Alaska, and there's part of me that still considers that home. Certainly when I visit there I feel more at home than I do anywhere else. But I haven't lived there in more than 30 years. Is home a geographical place?
 
Q: What are some things you think Saint A's is doing well in fostering a diverse and inclusive community?
I think as an academic community, a community of scholars, we can do much more in our academic work to extend the reach of the questions that we ask. We can be much more intentional with regard to identifying and remedying the barriers to inclusion here. I don't think it's enough "not to be racist"; there's a certain complacency and self-satisfaction in that. We can do more to actively promote diversity and inclusion as a community value.
 
Q: What do you think we could do better to promote diversity and inclusion?
When we learn to read we learn to notice what is in the book. At a certain point that's not enough; at a certain point you have to begin to ask about what the author has left out. To promote diversity and inclusion better than we are currently, we need to begin to see what is not here. We need to begin to ask what are we leaving out, and then to invite those experiences and perspectives into our campus life. That is most obviously true with regard to questions of race and ethnicity, but I think it's also true with regard to religion, culture, and the topics of academic inquiry themselves. What have we left out, and how can we bring those things into our community to supplement our own understandings?
 
Q: How can you personally help make Saint A's more welcoming to everyone?
First is in my work as a scholar and teacher. I think my work is to moderate a conversation, and that the work is improved by bringing a diversity of voices to the table. When we study we actually are studying a discipline, or a topic. But a true conversation is best, and is improved, when there are respectful disagreements. It is the respectful disagreement that teaches us that our own point of view cannot claim to be universal or definitive. 
The second thing, is that those of us who are in a position to do so and who are able can in some way represent our own diversity of experiences and perspectives. As a Jewish faculty member, it is important that I am public about my religious commitments in order to make it safe and even welcoming for others to do so. And it's important that I extend that welcome beyond the Jewish community to include LGBTQ students, staff, and faculty, and students, staff, and faculty from different economic backgrounds, and different ethnic or racial experiences. And it's important that I work through my own example to teach others how to be welcoming as well, and to try to model that behavior.
This is a matter of our academic mission as well. I'm teaching a course now on the nature of politics. In the past that course has used classic texts of political thought, Aristotle, Machiavelli, Augustine, and those authors are still there. But if we really want to explore the "nature" of politics as a serious point of departure for academic inquiry, then we would have to include diverse experiences and perspectives and considerations of that question. So I have added Islamic authors, and Asian authors, and accounts of indigenous American peoples. I'm not doing that to accomplish a social agenda, but an academic one. Each of us is touching something of the fundamental questions so we need as many hands engaged in this work as we can find. 
  
Q: Is there a faith tradition you observe in your home? 
My wife and I have been a couple for many decades now, and as our relationship has developed and grown our faith has become increasingly important. My wife was a teacher for almost 30 years, and 5 years ago she left teaching to enter the seminary and train in the ministry. In that same time I have become much more active in the life of my temple and I try to live a life of integrity by the Jewish tradition. The two of us have had to learn how we can be on these journeys, in different faiths, together as people who love each other and are committed to one another. I'm so proud of the journey that she is on.  It's important that the conversation about religion and faith is improved by that diversity of voices.
---
Did You Know?
With the arrival of winter's dark sky and shorter days, communities across the globe look to celebration and light for a sense of mirth. Some of the most celebrated traditions are rooted in religious values but a number of holidays stem from nature and the organic world, acknowledging the low sky of winter and the inevitable promise of light and spring. Holidays such as yule and lunar new year celebrate the arrival of spring and the rebirth and renewal that emerges from this period.
Fall 2021 Interfaith Holiday Calendar

2021

Days

Holiday 

Religions

November 4

Thursday

Diwali (Deepavali).

Religious Accommodation: Hindu employees will likely request the day off on this date.

Jainism, Sikhism, Hinduism

Nov 6 – Nov 7

Sundown Friday – Sundown Saturday 

Birth of Bahá'u'lláh

Baha'i

Nov 20 – Dec 6

Sundown Sunday – Sundown Monday

Hanukkah/Chanukah

Recommended Accommodations: Academics and work permitted. Provide food accommodation as requested (kosher restrictions apply— potato pancakes, doughnuts or other fried food is customary).

Judaism

Dec 21 - Jan 1

Tuesday - Saturday 

Winter Solstice/Yule

 

Dec 24 – 25

Thursday – Friday

Christmas

Recommended Accommodations: Avoid scheduling important academic deadlines, events, or activities on this date. Christian employees will likely request to have this day off.

Christianity (RC, P, O)

Dec 26 – Jan 1

Sunday - Saturday

Kwanzaa

 

Recommended Accommodations: Avoid scheduling important academic deadlines, events, or activities on this date. African American employees will likely request to have this day off.

African American

February 1

Tuesday

Lunar New Year 

 
---
Anselmian Network for Racial Justice (ANRJ)

The ANRJ is a community generated campus wide initiative co-led by a team of colleagues. Contact a member of the leadership team if you want to get involved. Leadership team members include: Wayne Currie, Ande Diaz, Ph.D., Bekah Dreyer Rowe, Sue Gabert, Ed.D., Christine Gustafson, Ph.D., Nickie Lora, MSW, Aubrey Scheopner Torres, Ph.D., and Sara Smits Keeney, Ph.D.
A number of faculty-led curricular focused initiatives include individual, departmental, or campus wide discussions. Recent progress includes the Social Justice Course Listings. In addition, 27 courses have been approved with the ANRJ statement.  If interested in curricular efforts, contact Dean Gustafson at cgustafson@anselm.edu.
Dialogue efforts this fall include a total of five student or faculty/staff affinity groups (both white identity and BIPOC identity individuals, including a returner group of employees who participated last year). All five groups met for seven weeks and then came together for an interracial community conversation on November 11th. The group is looking to support more campus wide dialogue efforts in the future. If interested, contact Nickie Lora at nlora@anselm.edu.
Looking ahead to next term, the ANRJ is partnering with student groups to support co-curricular learning around issues or racial equity. If interested, contact Dean Gabert at sgabert@anselm.edu or Wayne Currie at wcurrie@anselm.edu.  Library staff members in the ANRJ are partnering with Chief Diversity Officer Ande Diaz to prepare an inventory of initiatives to better communicate the range and venues of race and equity efforts on campus. If interested, contact Dr. Ande Diaz at adiaz@anselm.edu.
---
Diversity & Inclusion Innovation Fund
This fall the Office for Diversity & Inclusion received a terrific number of proposals for innovation grants to support our campus culture during Spring 2022. Keep your eyes open for the announcement next month! The deadline to apply for innovation grants for Fall 2022 is Friday, April 1, 2022, 12 p.m. Visit our webpage for more information about the Innovation Fund. We hope you will propose your ideas!
---
Looking Ahead - Save the date!
French Café 
November 22, 2021, 4 p.m., Coffee Shop
Contact name/email: French Club, frenchclub@anselm.edu 
Come Friday Forum: "Why is it so hard to recognize and acknowledge racism?"
January 21, 2022, 12:30 p.m., Living Learning Commons Main Meeting Room
Contact name/email: Wayne Currie, wcurrie@anselm.edu 
Come Friday Forum: "Is there a difference between law and justice?"
January 28, 2022, 12:30 p.m., Living Learning Commons Main Meeting Room
Contact name/email: Liana Pennington, lpennington@anselm.edu 
Martin Luther King Jr. Dinner
February 1, 2022, 4:30 p.m., NHIOP Auditorium 
The Center for Intercultural Learning and Inclusion invites all staff, faculty and students to attend the Dr. Martin Luther King Jr. Dinner in the NHIOP Auditorium. A delicious dinner will be provided.
Contact name/email: This event is sponsored by the Center for Intercultural Learning and Inclusion, Campus Ministry and the Multicultural Student Coalition.