Workforce | Social Equity | Resilience | Diversity & Inclusion
The Community Resilience & Social Equity Lab is a dynamic research center and consultancy established to translate social equity research into practices that make organizations resilient and that result in equitable community impact. We produce events and curate resources that support resiliency, inclusion and social equity. 
The lab is led by Professor Loretta Brady of the Saint Anselm College Department of Psychology.
---
Key Impact Areas 
What is CRSE Lab?
Why Make Games?
How to Engage with the CRSE Lab
Staff
Advisory Board
Contact CRSE Lab
---
CRSE Lab's Key Impact Areas
We convene groups to create solutions with vulnerable communities.
We build curriculum that supports holistic professional development for our community's most vital leaders.
We provide products and programs to support those recovering from adversity in its many forms.
What is CRSE Lab?
Resilient and equitable community development results in stronger people, places, and policies that lead to shared success.
Why focus on social equity and resilience? Organizations that consider their communities, that support their workers, and that consider ways they can continuously improve access for those underserved or underrepresented are more likely to survive in the face of difficulty. Developing leaders who are self-reflective and empowered to do their best results in organizations that are responsive and accountable to their communities. Community Resilience & Social Equity Lab creates community supports through our Resilience Incubator and with organizations through our Technical Assistance Bureau.
To learn more about our work, check out some of our prior newsletters below:
CRSEL Lab Report - Summer/Fall 2023
CRSEL Lab Report - Academic Year '22/'23
CRSEL Lab Report - Summer 2022
CRSEL Lab Report - Academic Year '21/'22
Why Make Games?
We use applied gaming in our work with organizations and workforces. Whether it be to engage youth audiences in challenging subject matter, to destigmatize help seeking in military vets, or to create opportunities for shared understanding of DEIBJ topics, we believe games have transformative power to bring people together and make communities stronger.
How to Engage with Community Resilience & Social Equity Lab
If you need to translate evidence-based research into practical community level impacts, then partnering with Community Resilience & Social Equity Lab can support your goals. We provide research, practice, and technical assistance while partnering to create programs, products and opportunities for resilience and social equity.
If you wish to discuss collaborations, please reach out to us! Community Resilience & Social Equity Lab responds to request for proposals three to four times per year (November for January and beyond engagements, March for May and beyond engagements, July for August and beyond engagements. We also respond by invite outside of these months depending on the opportunity and our current client demands).
Contact Us
Community Resilience & Social Equity Lab
lbrady@anselm.edu
603-854-0227
Historic Projects, High Impact
Over two decades Dr. Brady's approach to centering the strengths and needs of vulnerable communities has resulted in programs that meet the community while growing professional capacity. Projects include:
Creating the first public sector Inclusion Leadership Program in the country. (NH Bureau of Education & Training)
Developing the first Trauma Informed Intensive Outpatient Program in the State of NH. (Family Willows, Families in Transition)
Formerly incarcerated workforce development with offenders. (New Hampshire State Prison for Women, NH Probation and Parole) 
International Federal Treatment System Change (Antidrug agency, Cyprus)
Programs Underway
Resilience Incubator
Play tester sign up, invite the lab's game facilitators to your organization by contacting CRSEL@anselm.edu
Technical Assistance Bureau
Email requests for proposals to lbrady@anselm.edu
Deadlines: November 1, March 1, and July 1
Events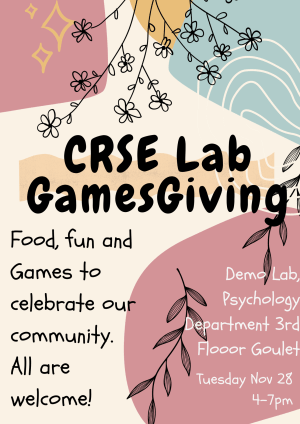 Saint Anselm's Community Resilience & Social Equity Lab cordially invites you to GamesGiving on Tuesday, November 28, from 4 to 7 pm! Join us in the Demo Lab, on the third floor of the Goulet building within the psychology department. 
This gathering is open to all, with no cost attached, as we extend our warm welcome to individuals from our campus community. 
Become a sponsor and partner for CRSE Lab events including: Love Your Life Leadership & Service Expo, Repair & Renew DEIBJ conference, and EdQuity Summit
---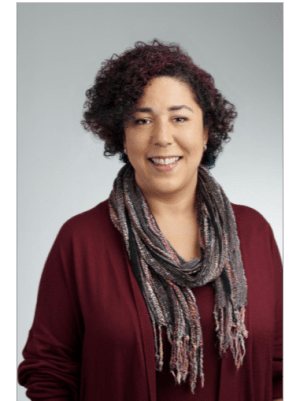 Staff
Loretta L.C. Brady, Ph.D., Director
Dr. Brady is a licensed clinical psychologist and professor of psychology at Saint Anselm College where she directs Community Resilience and Social Equity Lab (CRSEL). She previously served as co-director for the Center for Teaching Excellence. She serves on the boards of several task forces and local non-profits including youth serving organizations and healthcare systems.
She is the author of Bad Ass & Bold: A Transformative Approach to Planning with Your Loves, Dreams, and Realities in Mind and Technology Touchpoints Parenting in the Digital Dystopia, published in November 2022 from Rowman & Littlefield. Her award-winning writing has been recognized by the New England Society of Children's Book Writers & Illustrators, Jack Jones Literary Arts, and the New England Press Association. Her work has appeared in New Hampshire Business Review, Business NH Magazine, and she has been a source for the New York Times, USA Today, and The Washington Post. She lives in Manchester, N.H., with her family and dog, Zelda.
Glenn Given, Game Designer In Residence
Karen VanWormer, SHRP, HR Consultant
Julianna Robidoux, Masters Fellow
INBRE Fellows
Gianna Cormier '24
Brianna Plant '24
Lab Manager
Samantha Sinacori '24
Volunteers
Kayla Smith '24
Connor Terry '24
Historic Contributors
Rebecca Benoit - Graduate of IO Psychology program at Southern New Hampshire University
Second Lieutenant Caitlin Morgan - Research Assistant, National Center PTSD
Skylar Bottcher - Adverse Childhood Experience Response Team (ACERT) Family
Advocate for Amoskeag Health and House Monitor at Bridgid's House of Hope
Ariel Valdes - Graduate of Diversity, Equity, Inclusion, and Justice Leadership (DEIJ-L) program at Tufts University
Grace Martin - Alumna
Brett Mancini - Alumnus
Hayden Rogers - Alumnus
Advisory Board
In 2020 we established an alumni advisory board which includes biotech, mental health, medicine, community development, youth services, and many other professional expertise areas. This advisory board assists us in event programming, networking, and provides student professional development opportunities to support outreach and engagement experiences for our undergraduate student assistants.