Opportunities to Build Essential Skills
Build real-world, clinical skills. Through opportunities in- and out-of-the-classroom, you will elevate your sense of empathy while sharpening your purpose and potential to better the world. You will graduate from Saint Anselm ready to better the health of your patients and your community.
Additional Nursing Program Information
The Spanish minor for Nursing Majors is a course of study designed to provide nursing students with the opportunity to achieve advanced proficiency in Spanish in a highly specialized learning environment. Students are required to successfully complete a minimum of 20 credits consisting of three 4-credit courses and four 2-credit courses.  The summer Costa Rica trip is also a requirement, where students complete a conversation course and nursing internship. 
First Semester
BI 110 - Anatomy and Physiology for Nursing
PY 101 - General Psychology*
HU 103 - Conversatio I*
EN 105 - First Year Writing*
*Course fulfills core requirements
Second Semester
NU 110 - Introduction to Professional Nursing*
BI 108 - Microbiology
HU 104 - Conversatio II*
SO 212 - Social Statistics*
or Biblical Literacy Core*
*Course fulfills core requirements
See the four-year course sequence on the college catalog.
Gadbois Hall is currently home to our nursing department. There, you will learn everything from how to do a head-to-toe assessment to use an IV pump to care for a patient with a spinal injury. 
Equipment includes:
Multiple Adult Advanced Patient Simulators
Birthing Patient Simulator and Child Patient Simulator
Multiple Adult, Child, and Infant Patient Manikins
Pyxis Medication Administration Dispensing Machine
Functional Head Walls
Electronic Smart Pumps for IV therapy
Defibrillator, Ventilator, and EKG Machines
Exciting Facility News 
The college is building a new state-of-the-art facility named Grappone Hall which will become the home of the Jean School of Nursing and Health Sciences. Estimated to be 45,000 square feet in size, the new facility will include nursing simulation labs, high-fidelity classrooms, student study spaces, and other features.
Clinicals
You've done all the reading and completed your labs; now find out what it's like to work in the field through clinical rotations. As a student nurse you will always participate in a nursing lab prior to providing patient care in a clinical setting. 
Nursing students start clinicals spring semester sophomore year
All specialty nursing courses include clinical rotations 
Student to instructor clinical ratio 7:1 or fewer
Clinicals are completed in variety of settings 
Our Critical Care course clinical experiences take place in Intensive Care Units (ICU) and Emergency Departments (ED)
Preceptorship
All nursing students complete a preceptorship before graduation. You may fulfill the requirement in the summer before senior year, during winter break, or in the spring semester of senior year. Preceptorship placements are available in New Hampshire, Maine, Massachusetts, and Rhode Island in a variety of clinical settings.
195 hours
1:1 student to preceptor ratio
COMMUNITY AND PUBLIC HEALTH NURSING
Taking Nursing Skills Global
Through this global seminar course, student nurses embark on a week-long clinical rotation in Costa Rica to apply the concepts they learned in the classroom.
Recent Career Outcomes
Beth Israel Deaconess Medical Center
Boston Children's Hospital
Brigham and Women's Hospital
Catholic Medical Center
Duke University Health System
Fairfax Behavioral Health
Lahey Hospital Medical Center
Massachusetts General Hospital
Spaulding Rehabilitation Center
Tufts Medical Center
US Navy
Vanderbilt University Medical Center
Yale New Haven Hospital
Recent Graduate Schools
Boston College
Dartmouth College
Northeastern University
Yale University
University of Pennsylvania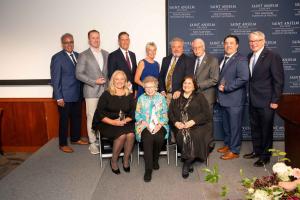 Community
">
The Alumni Council honored nine Anselmians at the 2023 Alumni Awards on…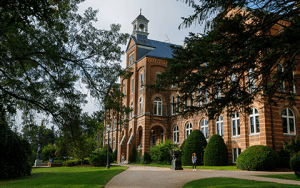 Academics
">
Saint Anselm College has announced the appointment of Dr. Diane Uzarski as…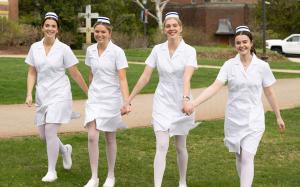 Academics
">
Eighty-four senior nursing students receive their Saint Anselm pins