Highlights of Alumni
Work for the Department of Homeland Security, become a behavioral counselor or an advocate for the homeless. Meet some alumni.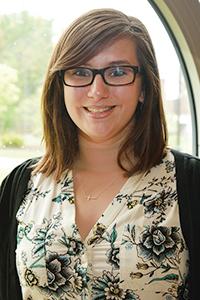 Meagan spent four years in the psychology labs, which taught her how to use the equipment, manage her work, and synthesize data. And a whole lot more.
"Working in the psychology department, specifically the Cognition and Virtual Reality Lab, allowed me to develop extensive problem solving skills that have been invaluable in my career so far," says DiDonato.
Shortly after graduation, Meagan managed research on aging through a grant at Davidson College and the University of North Carolina, Chapel Hill. She credits Saint Anselm for preparing her for her career success through its internship opportunities and hands-on experiences, which together with the coursework provide a strong foundation in science and the liberal arts.
She is now a research oncology specialist in regulatory affairs overseeing pediatric cancer trials at Levine Cancer Institute in Charlotte, N.C. She says a big part of her preparation for regulatory affairs was completing the thesis process as a psychology major.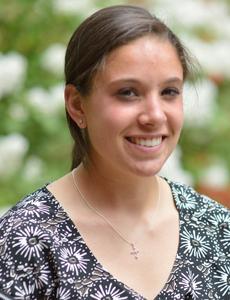 Just two weeks after receiving her Saint Anselm diploma, Allyn Doyle traveled to the University of Notre Dame in Notre Dame, Ind., to begin the next chapter in her story: graduate school and teaching.
Allyn was accepted into Notre Dame's Alliance for Catholic Education (ACE) Program where she is earning her M.Ed., while teaching Spanish at Saint Sylvester School, a pre-K through eighth grade school in Chicago, Ill.
Allyn's program integrates graduate level coursework with an immersive teaching experience. She will spend two summers at Notre Dame studying as well as complete some distance learning courses during the academic year. In Chicago, she will gain experience in the classroom while also serving the Saint Sylvester community in multiple roles beyond teacher, possibly as a coach, club moderator, and tutor.
At Saint Anselm, Allyn had an impressive student-athlete career. She was captain of the women's cross-country team and was named Female Senior Scholar-Athlete of the Year.
She was a presidential scholar, a member of Chi Alpha Sigma, the National Student Athlete Honor Society, as well as a Psi Chi and Sigma Delta Pi, the Psychology and Spanish National Honor Society, respectively.
In the summer after her junior year, she conducted research funded by the NH-INBRE grant; one of 14 students at the college selected for the grant.
She also served as the director of spirit for the college's campus activities board and led and participated in service trips through Campus Ministry's Service and Solidarity Program.
Now, through ACE, she serves a new community at Saint Sylvester as a teacher, leader, and graduate student.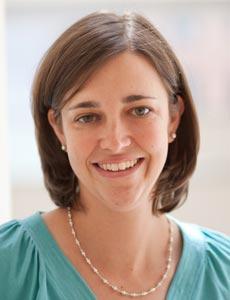 Marianna's attraction to neuroscience began when she was an Undergraduate Research Scholar at Saint Anselm. She went on to earn her Ph.D. in experimental psychology at Tufts University and did postdoctoral work at MIT. There, she focused on reading development and dyslexia in children.
She is now working at the United States Army Natick Soldier Research, Development, and Engineering Center (NSRDEC) as a cognitive neuroscientist. Scientists at NSRDEC research and develop equipment and technologies that support U.S. forces.
Recently Marianna visited a training site where she got a first-hand look at the challenges that soldiers face. Her team examined how wearing up to 60 pounds of full protective armor while completing various physical tasks impacts cognitive performance.
"It's an incredible amount of responsibility but it's really worthwhile because it may have an impact on someone's life," she says.
In addition to working with the U.S. Army, Marianna is an instructor and visiting scholar in the Spatial Cognition Laboratory at Tufts University.
Where some of our students have gone following graduation
Locations:
Temple University
Assumption College
Harvard Medical School
Aerotech, Boston, Mass. 
University of Vermont
Dartmouth College
Brigham and Women's Hospital
Riverside Community Care
McClean Hospital, Boston
University of Ohio
Brown University Medical School
Community Health in Oregon
Harvard University
Northeastern University
Temple University
University of Southern Maine
Fordham University
University of New England
Brigham and Women's Hospital
Positions:
Clinical Psychologist
Clinical Psychology Faculty
Research Assistant
Sales (NH-INBRE)
PhD Student in Behavioral Neuroscience (NH-INBRE)
Geisel School of Medicine 4th Year (NH-INBRE)
Research Assistant (NH-INBRE)
Counselor (NH-INBRE)
Research Assistant (independent study)
Veterinary School, research track (NH-INBRE)
Medical Doctor, Dematology Resident
Assistant (NH-INBRE)
Research Assistant, Mass General Hospital
Masters in Pharmaceutical Science
Masters in Applied Behavior Analysis, Community Counselor
PhD Program in Neuroscience
Graduate Student in Counseling Psychology
College of Osteopathic Medicine
Research Assistant