Twenty-four resident monks, members of the Order of Saint Benedict, live in community at Saint Anselm Abbey located on the campus of Saint Anselm College. As members of the college community, the monks serve and govern the college.
The Benedictine Catholic tradition of community engagement and service is a foundation of campus life at Saint Anselm. In addition to daily Mass and liturgy of the hours held on campus daily in The Abbey Church, students, faculty, and staff may choose to participate in Campus Ministry events and activities including spiritual retreats, service-oriented alternative break trips, small faith sharing groups, and Christian Meditation.
Saint Anselm College invites and welcomes students of all faiths and those unsure of their path to join in this shared journey "to seek God" (Rule of Benedict, chapter 58:7).
1889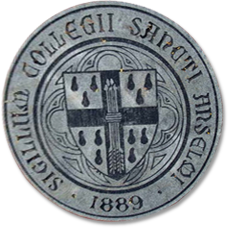 Service & Solidarity Missions
Service & Solidarity Missions are student-led service trips overseen by Campus Ministry during winter and spring breaks. In 2012, Service & Solidarity Missions celebrated its 22nd year, sending 190 students on 16 trips in 12 states, Honduras, and Costa Rica.