Follow your passion. Find your place.
Earn a degree that prepares you to think and act in the dynamic world of business. At Saint Anselm, your education is tailored to your interests and bolstered by hands-on opportunities that bring the classroom to the real-world like internships, research, and guest speakers. 
 
# 1.00 11
in New Hampshire for business degree by College Faculty
67.00 6767 +
economics and business courses
100.00 100100 %
of finance majors complete the Bloomberg Market Concepts Certification before graduation
Departments and Programs
Find your program
Courses in business combined with a liberal arts foundation prepare you for a full life and a successful career. You make connections between culture and economics, politics and finance. You develop critical skills to handle anything life has in store for you.
Recent Career Outcomes
BAE Systems
Coca-Cola
Deloitte
Fidelity Investments
Liberty Mutual
New York Life
Putnam Investment 
Skillcloud Consulting
UBS
Verizon
Recent Graduate School Outcomes
Babson College
Bentley 
Boston College
Fordham University
William & Mary 
 
Internships
Get hands-on, real-world experience and bolster your resume. Recent internships include Bedford Animal Hospital, DEKA research and Development, Fidelity Investments, New Hampshire State Police Forensic Laboratory, and Neurodevelopmental Institute of New Hampshire.
Academics
follow your passion. find your place.
Studying the liberal arts at Saint Anselm, you will gain valuable insight into how the world works and how you could make it work better.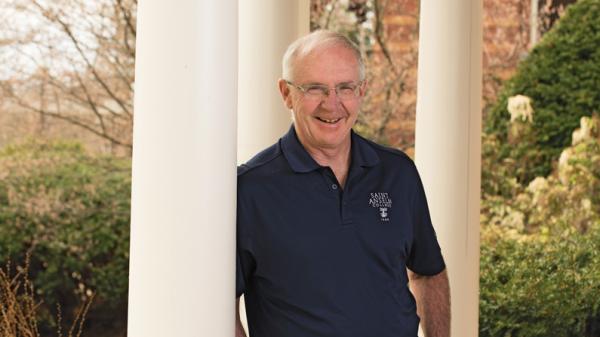 Meet Our Faculty
"I am very humbled by former students coming back to visit when I see how well they have done."