On a hilltop overlooking the city of Manchester, N.H., you'll find a nationally-ranked college with a 130-year old history of time-honored traditions, offering a transformative education and a supportive community. There's so much to learn about Saint Anselm College and so many reasons to visit and apply. Find yours.
About Us
Saint Anselm College was founded in 1889 by Benedictine monks making it the third-oldest Catholic college in New England. Rooted in values such as love and service, Saint Anselm provides a distinctive liberal arts education and prepares its graduates for lifelong pursuits of truth.
---
Academics
With undergraduate programs spanning from the sciences to the liberal arts, there's something for everyone.
By the Numbers
90.00 9090 +
academic programs
18.00 1818
average class size
11.00 1111
students for every faculty member
Experiential Learning
So much of your learning will take place outside of a classroom. See how experiential learning can expand your worldview.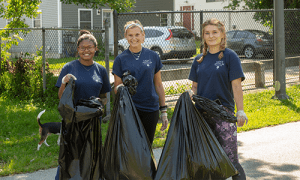 Service:
With over 50 partnerships, community-engaged learning puts real impact in your hands.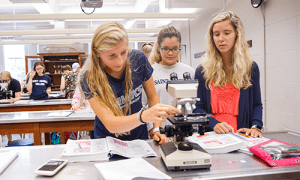 Research:
Make groundbreaking discoveries with our expert faculty, regardless of your major.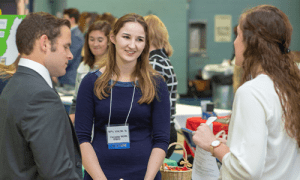 Internships:
Build up your resume and discover a future career.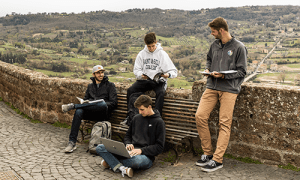 Study Abroad:
Take your Saint Anselm experience global with opportunities around the world.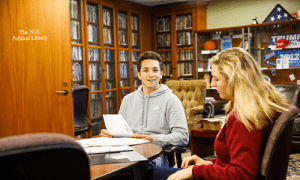 Centers and Institutes:
On-campus cultural, community, and research centers offer you additional programs and events.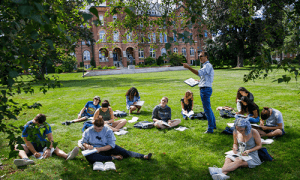 Honors Program:
Apply your learning in challenging academic and real-world settings through our Honors Program.
Life at Saint Anselm
What are some of the best ways to meet people when you arrive at Saint Anselm College? Our current students recommend joining a club, playing a sport, or even just keeping your door open! There's always something happening on the Hilltop.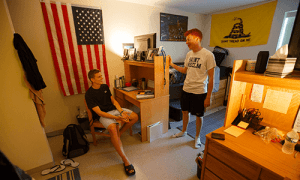 Living on Campus:
We've got 380 acres of land full of green space, walking trails, and residence halls of all styles.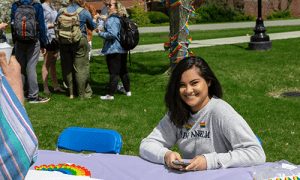 Getting Involved:
Take the stage. Find your passions. Explore your faith. Develop lasting friends and memories.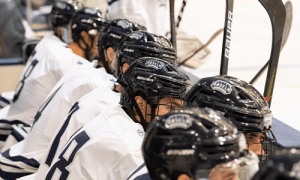 Become a Hawk:
As a member of one of our Hawks teams (DII, club, or intramural), you'll soar higher.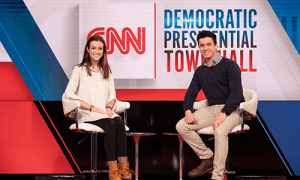 Make History Everyday:
The New Hampshire Institute of Politics is one of the most politically active buildings in the country. You'll never know who you'll meet.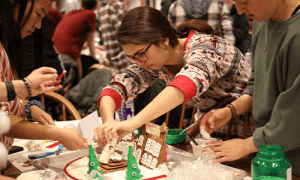 Embrace Traditions:
Whether you're a gingerbread architect or a sonnet reader, you'll love the many traditions the Hilltop puts on throughout the year.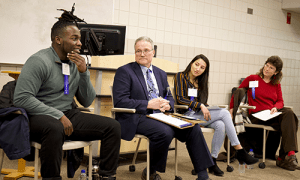 A Commitment to Diversity, Equity, and Inclusion:
We're committed to sustaining an intentionally inclusive environment that benefits all constituencies. You'll be part of a community working to build a progressively more diverse, inclusive and robust learning and living environment.
---
Connect with Us
Stay in touch by following us on social media!