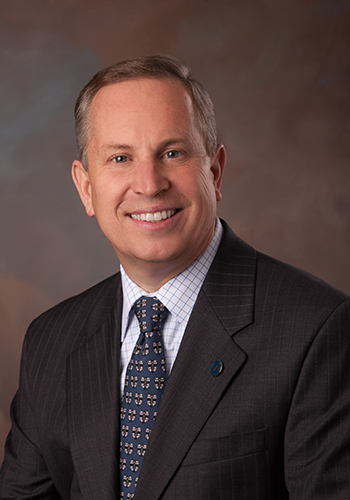 Steven R. DiSalvo, Ph.D., is a longtime leader in higher education and philanthropy with a history of executive positions at colleges and universities throughout the United States.
The tenth president of Saint Anselm College in Manchester, NH, and its first lay president, Dr. DiSalvo joined the college in July of 2013 after serving as president of Marian University in Wisconsin.
At Saint Anselm, he has advanced the college's national reputation through scholarship, athletics and via the prestigious New Hampshire Institute of Politics operated by the college. Dr. DiSalvo also serves on the boards of leading national higher education organizations like the National Association of Independent Colleges and Universities (NAICU), where he is a member of the Board of Directors representing the northeastern states, and the New England Council.
During his tenure at Marian University, Dr. DiSalvo strengthened the university's endowment, improved its physical plant and added both undergraduate and graduate programs that focused on academic quality and service.